A magnificent hillside estate overlooking the Mediterranean might conjure up visions of an historic 18th or 19th century palace, yet this fine villa in Sierra Blanca beautifully demonstrates the elegance and value of a contemporary home of true distinction.
In these somewhat jaded times with its superlatives of size, luxury and impressive features it is not easy to really stand out from – and above – the rest, but that is exactly what this property does.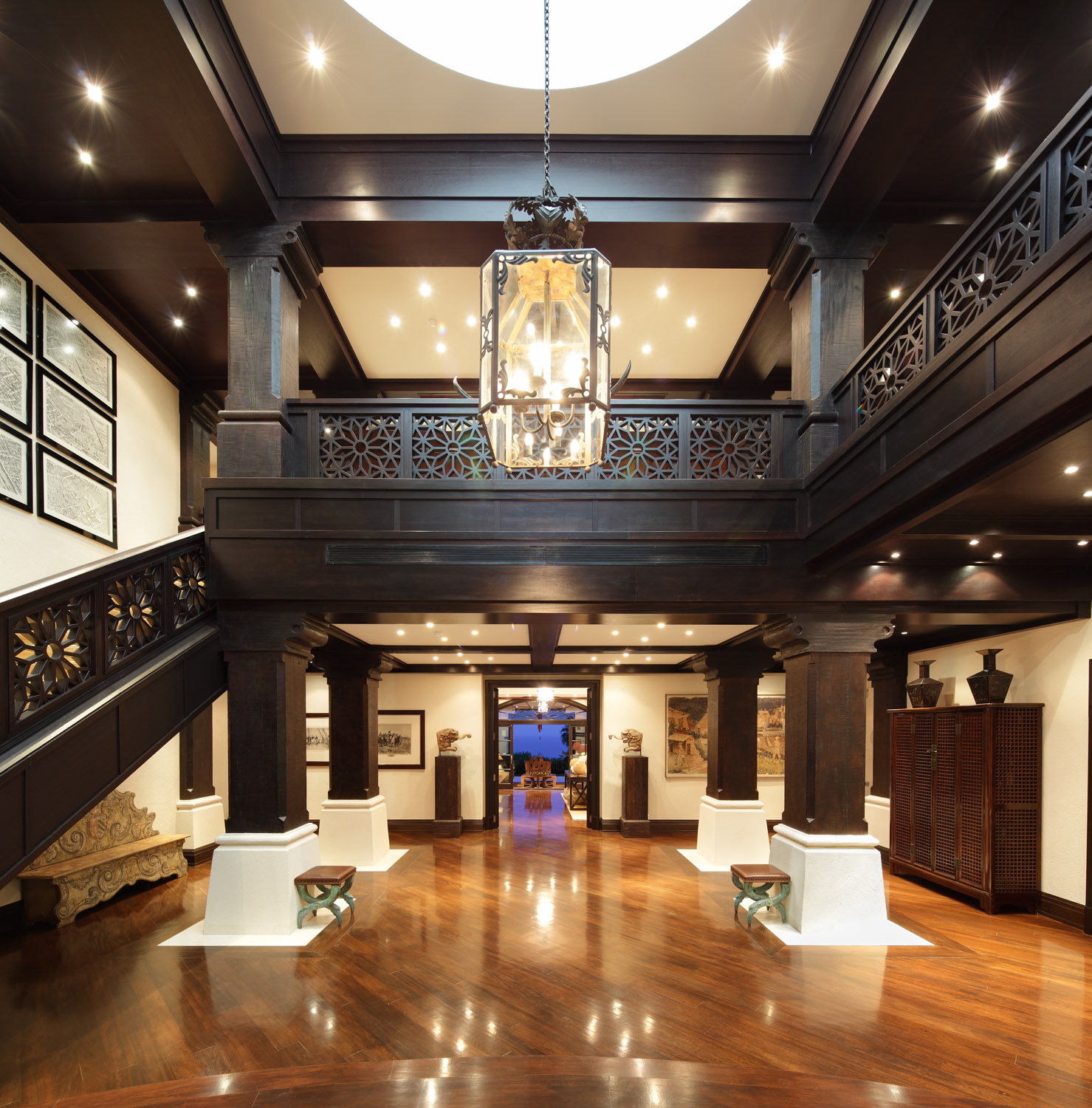 Occupying what is effectively a hillside estate in one of the most exclusive locations in Marbella, this is a home with commanding sea views framed by immaculately maintained grounds that delineate a very privileged private domain.
Though it is a spacious villa with a very complete list of first-class amenities and luxuries, it is not so much the size or sheer quantity that makes this home so special – but rather the quality. Quality and taste are indeed its defining attributes, and closer inspection reveals the almost exclusive use of noble materials in the construction of the property.
As befits a residence of this standard, the entrance is imposing yet tasteful and well proportioned, opening up into a spacious area with tall ceilings and a coral stone fireplace. Leading on from here are marvellous spaces that include a study, a games room, TV room and drawing room – all spacious but intimate, and decorated with the effortless good taste of a grand home. As a result, the home looks established and tasteful, offering welcoming rooms that reflect opulence tempered by refinement.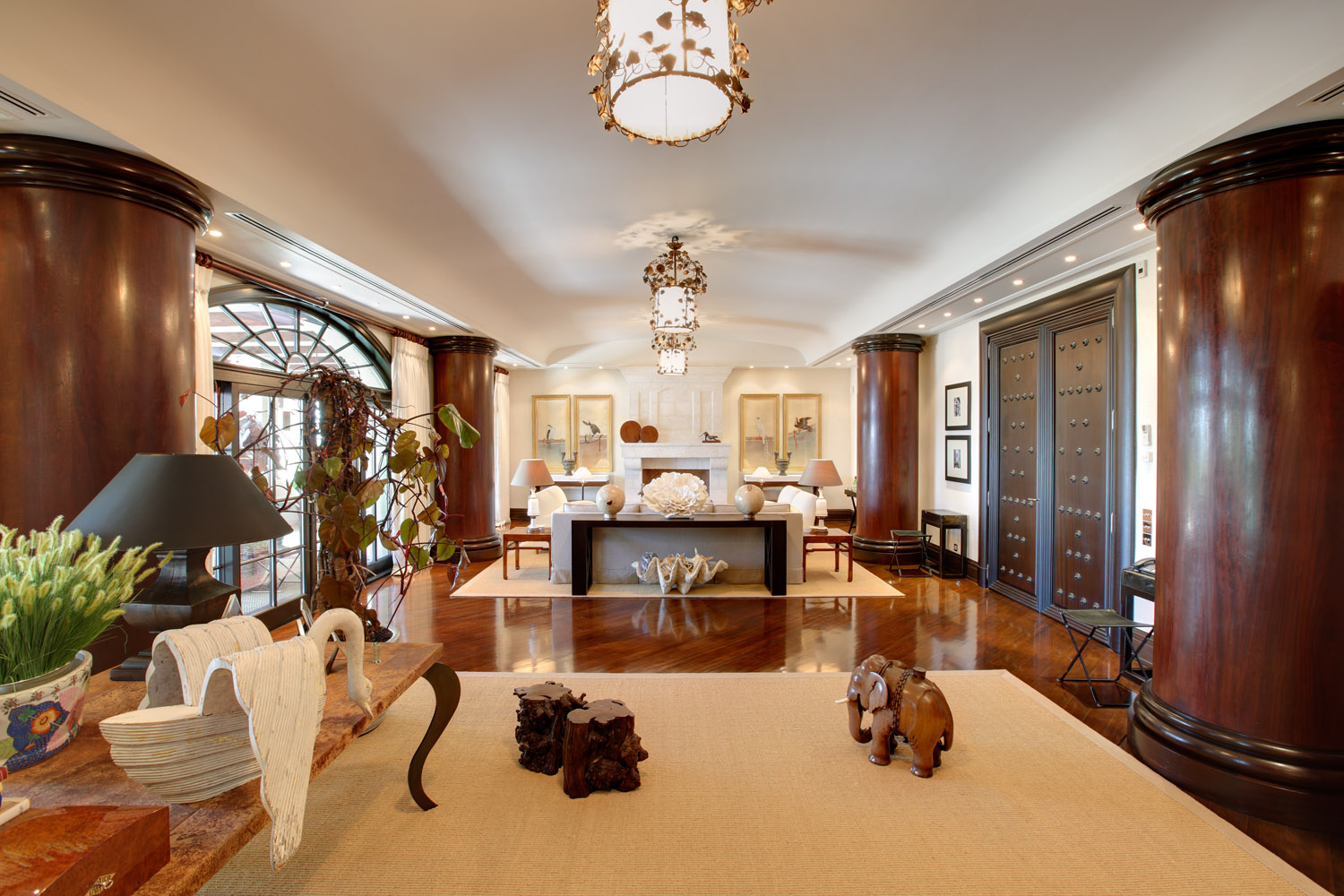 Hand-carved stone fireplaces, Iroko wooden floors and solid doors compliment the stylish treatment of walls to create a living environment that is both elegant and homely. Though made for living in, this is a property to show off, complete with magnificent covered terraces that feature wooden lounge and dining areas – and wonderful views down to the pool area and beyond, to the sea.
The top floor is dominated by a luxurious master suite that encompasses an elegant bedroom, his and hers dressing rooms and bathrooms, a truly special private terrace that goes well beyond the norm, including amongst other features wooden decking, lounging and dining areas, all under lovely wooden-beamed roof. Another wing at this level contains several more bedroom suites, while the lower level of the home features a rather splendid private spa and gym area that includes a tastefully decorated and beautifully finished indoor swimming pool.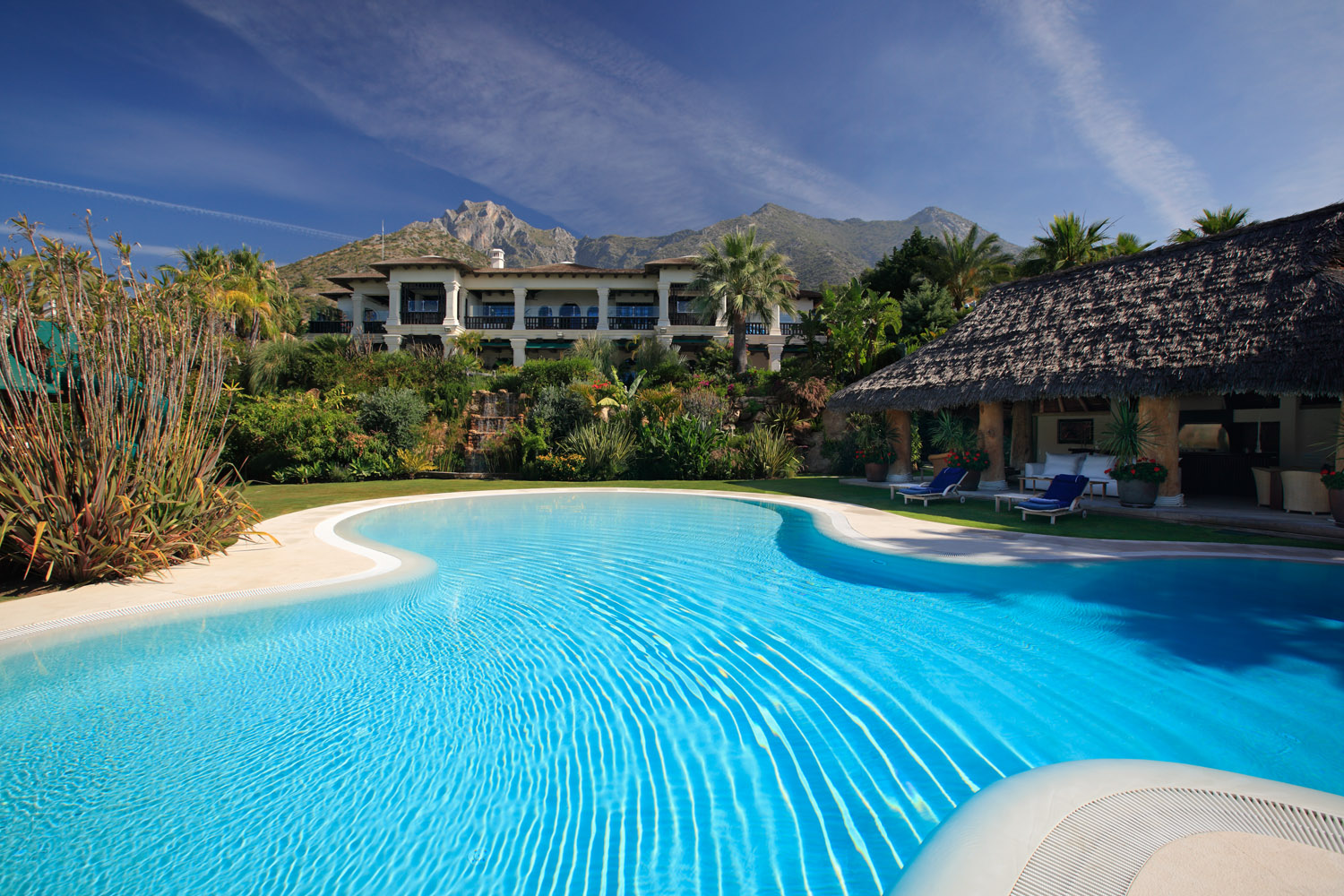 The villa also has several independent guest suites, an immaculate 13-car garage, and a fully fitted staff apartment. Amid all these features, which stand out for the quality of their materials and the skill with which they have been dressed, the pool area remains one of the most attractive of all. The lavish free-form swimming pool, which looks both out to sea and back towards the villa and the mountains behind, is surrounded by lawn and bordered by an African style hatched pool house built with South African wood. The latter features charming styling accompanied by sitting and dining areas, a
bar and outdoor kitchen, as well as a bathroom.
Thanks to its features, quality and above all its refined tastes, this modern hillside estate is more than an important Marbella property – it is quite a home of an international standing.
Read more about this luxury Villa for sale in Sierra Blanca, Marbella Golden Mile