Extending from Marbella's glamorous Golden Mile, and Mediterranean beaches, Nagüeles is an exclusive and secluded residential area that follows a gentle gradient towards Sierra Blanca, at the foot of Marbella's majestic La Concha Mountain.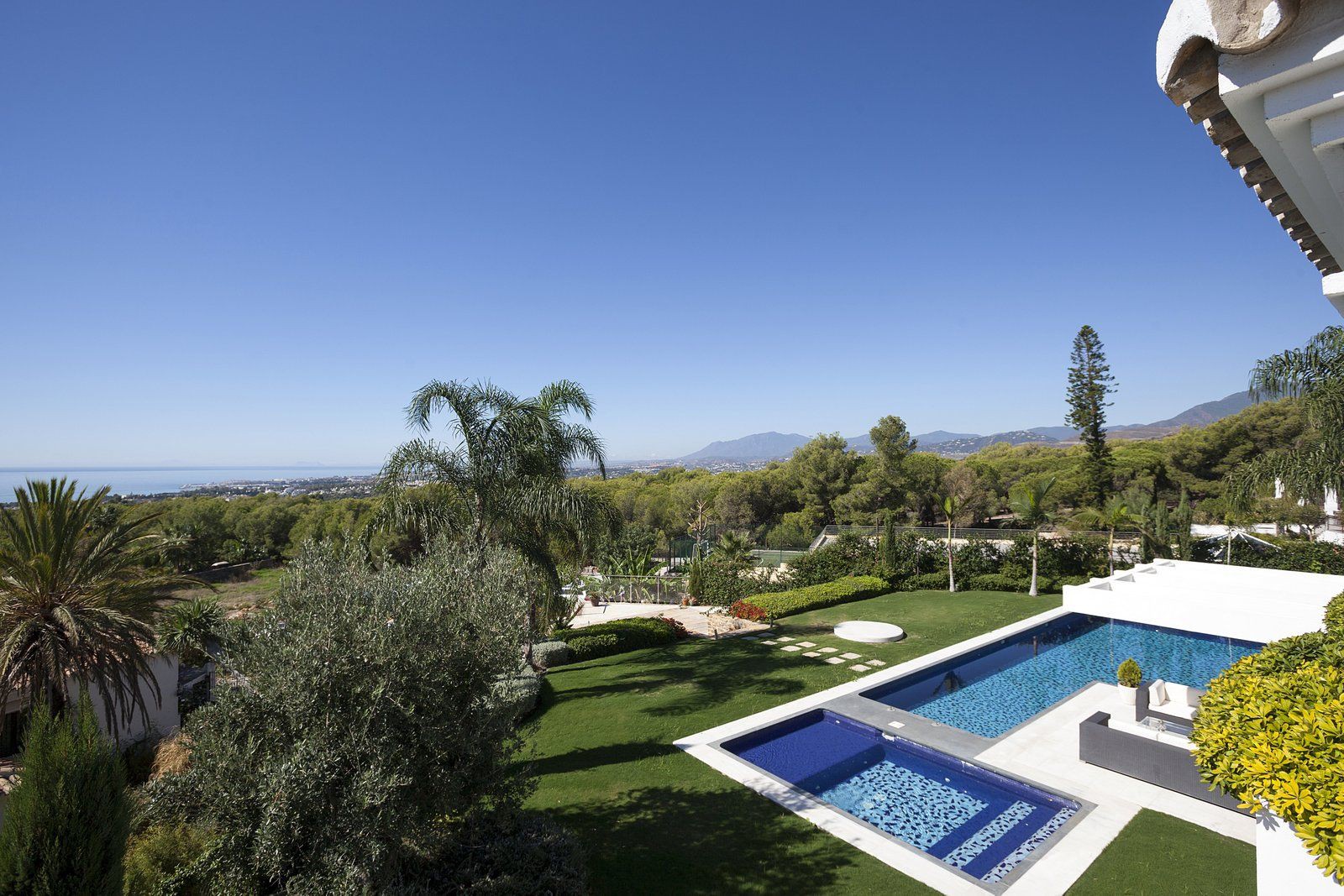 One of the original luxury suburbs of Marbella, Nagüeles is an established area dominated by large properties and opulent greenery. Privacy is assured within its tranquil, leafy streets, and you will find some of the most interesting villas in the region here.
The views are mostly back down to the sea, though can also include the Sierra Blanca mountain range, whilst downtown Marbella, Puerto Banús, the beaches and a good selection of golf courses are all within a few minutes' drive.
Developed as it was during a time of great style and glamour, this part of Marbella is inextricably connected with its glamorous past, yet remains highly sought after today because of the variety of properties to be found and the space and scope their generous plots offer.
North and South
The scale of this area becomes evident when you consider that it is split by the motorway that bypasses Marbella. The result is a north-south divide in which each area has its distinct charms and characteristics.
Though the original part that was developed, and therefore somewhat older, the southern side of Nagüeles is also arguably the most exclusive. Here you will find large, sprawling villas on the kind of land area not commonly encountered these days. What's more, they are proper villas, not raised to unattractive volume through lack of land but with a diminished visual volume that belies their space and is especially attractive to those who prefer understated opulence.
As a result, most of these homes are single-level or at least low-rise villas set within well-established parkland grounds. Having sufficient land in relation to the built area – and the privacy that comes with it – has enabled many a homeowner and architect to create wonderfully artistic homes full of individual charm and character. For the right kind of buyer this is a welcome step away from conformity.
The northern part of Nagüeles, meanwhile, is a little less sprawling in this sense, with sizeable villas on slightly smaller yet still very ample plots. Again the styles and configurations vary greatly, yet this part of the suburb has the feel of a tighter-knight community, complete with some discreet apartment and townhouse complexes.
The site of a Marbella institution, the famous Büchinger health clinic, it is an area of peaceful residential streets that gradually rises towards the foothills of the Sierra Blanca. As a result, the views enjoyed by most of the properties here are quite lovely, while good roads ensure easy access to all the surrounding facilities and attractions.