The occupants of the elegant Edificio Los Portales I celebrated the renovation of this iconic Marbella building in style with a glamorous cocktail launch party on Wednesday 15 June. Among the approximately 300 invited clients, friends and colleagues of Diana Morales Properties, La Albaida Decoración and Gastón y Daniela were business leaders and the mayor of Marbella, Ángeles Muñoz.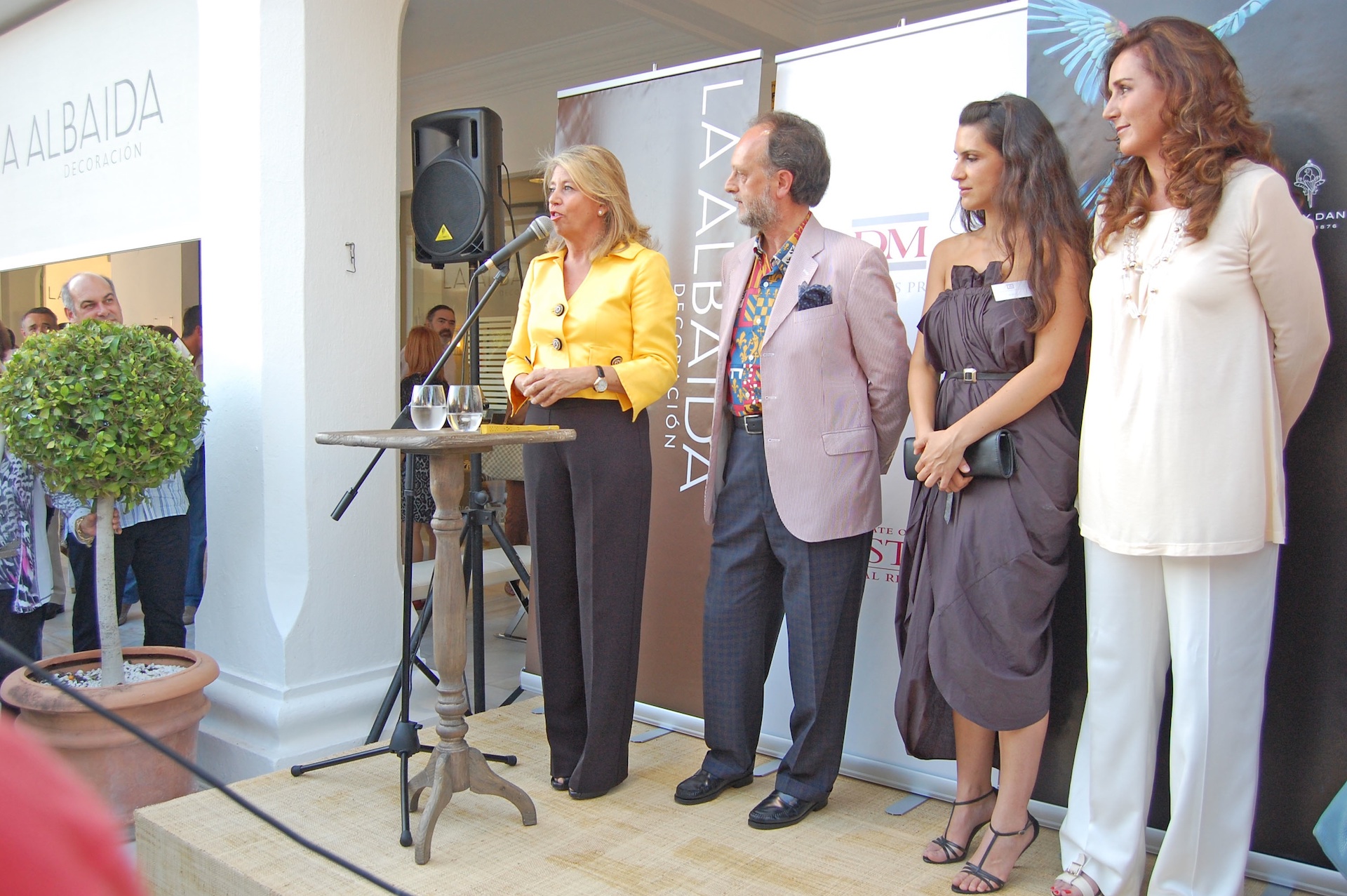 Built in 1968 and situated in the heart of Marbella, at the crossing marked by the Pirulí, or 'Copper Tower', the elegant lines of Los Portales have become a landmark in Marbella, and indeed, the refined gathering on its front porch was in the best of Marbella style. "I'm reminded of Marbella's heyday tonight," said one guest, who mirrored the optimistic feeling about the town just now.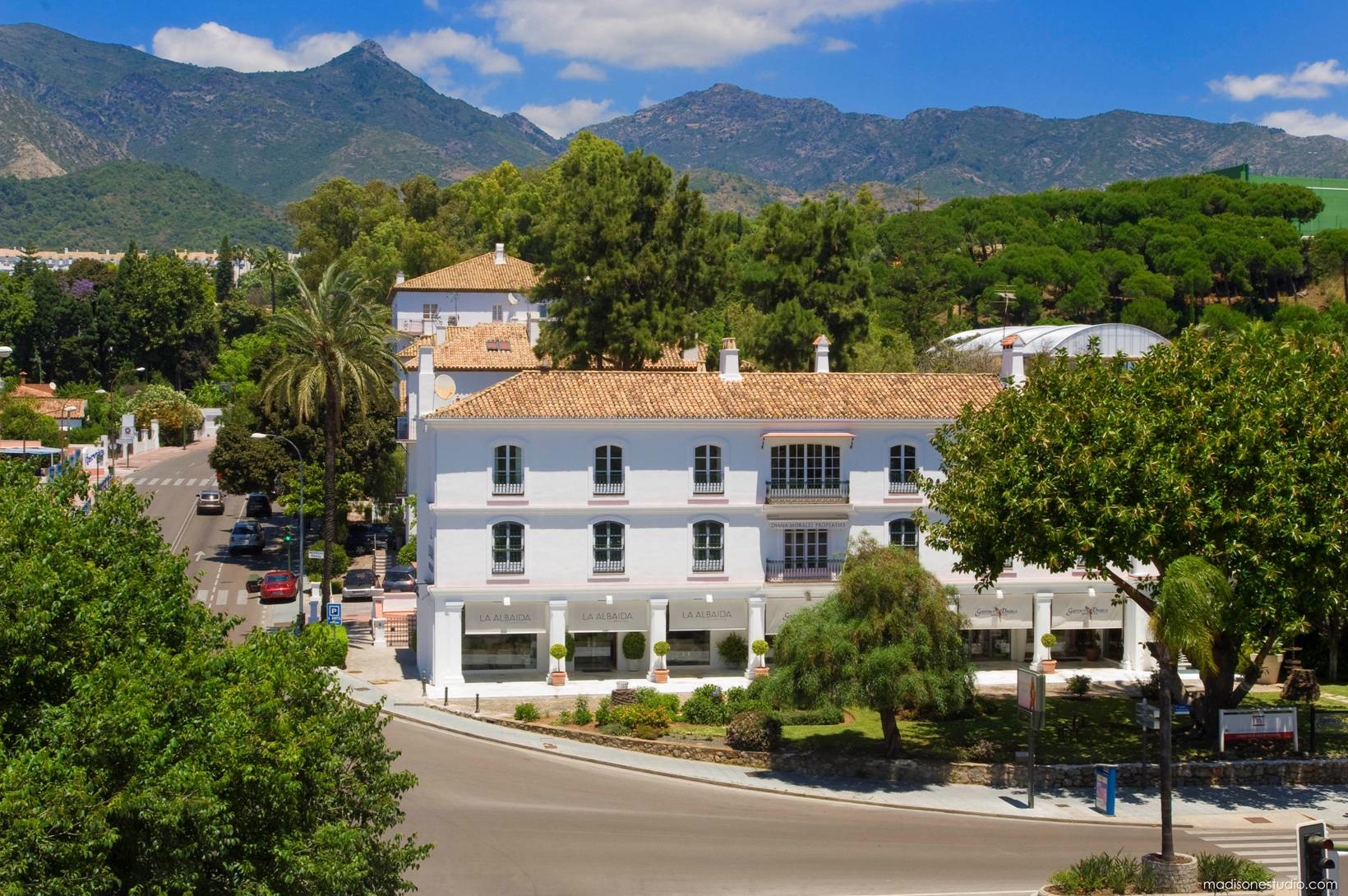 Organised with the efficiency and tasteful charm for which La Albaida Decoración, Gastón y Daniela and Diana Morales Properties have become known, the evening included a brief official inauguration of the newly rejuvenated building, followed by innovative treats by Goyo accompanied by live piano.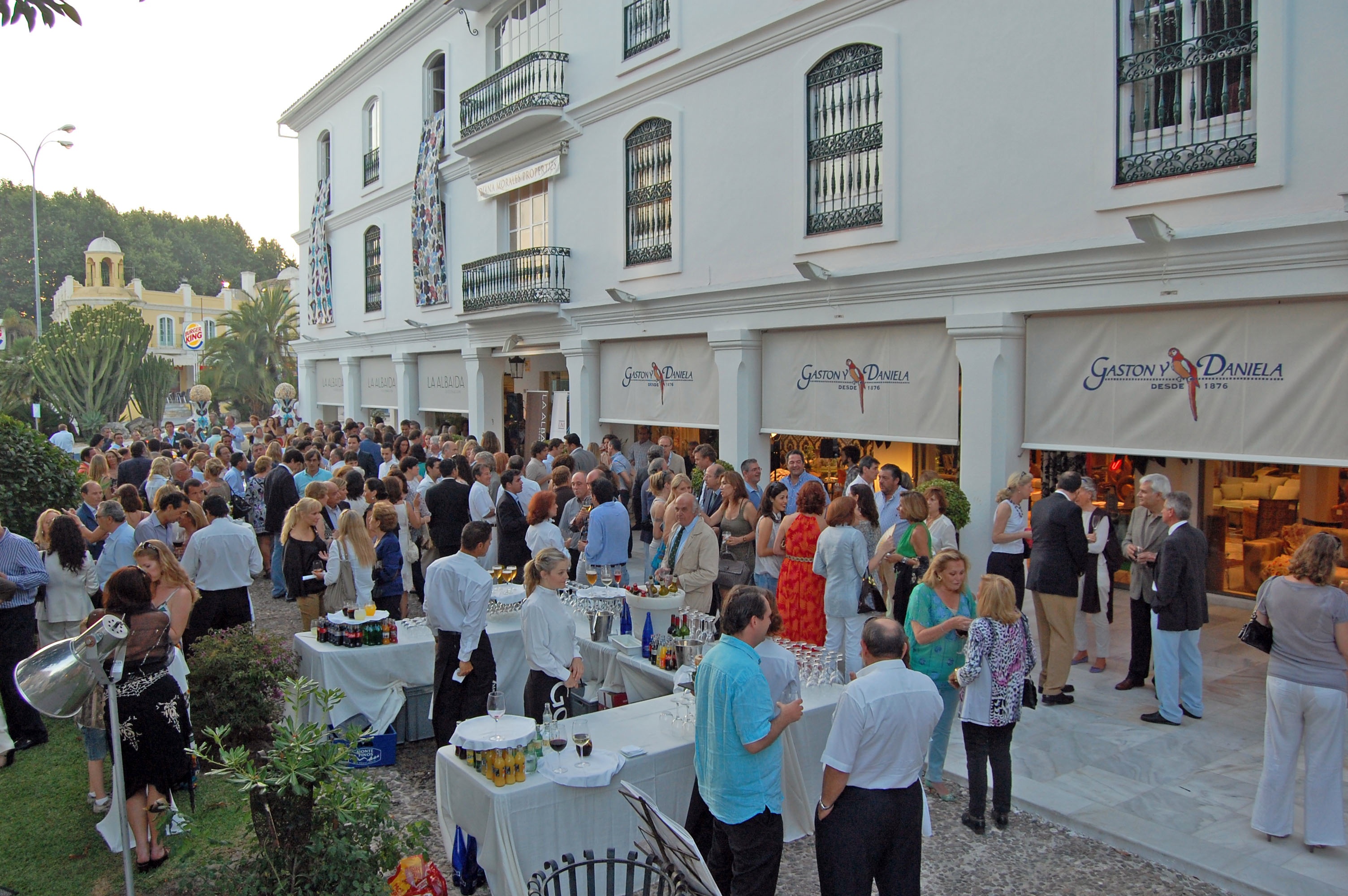 Besides sharing in the revitalisation of a Marbella classic, the evening gave its three longstanding occupants a chance to thank friends and clients, renew acquaintances and reaffirm their belief in the town where they have built up an enduring reputation for quality.
Cristina Barroso and Diego Osma, of the exclusive decoration and interior design firms Albaida Decoración and Gastón y Daniela Decoración respectively, used their knowing touch to add a further dash of elegance to the occasion with their decorative touches, while Diana Morales and her team at DM Properties greeted longstanding acquaintances in what will be remembered as a classic Marbella evening in a classic Marbella location.