A perfect compromise
So you want rustic charm and some land around you but are not prepared to move deep into the countryside. It seems a common dilemma, but occasionally you do find a property that is a country villa not just in style but also in space and scope – yet situated on the doorstep of town and beach.
This gorgeous villa set roughly midway between San Pedro and Estepona is a fine example, occupying a sizeable level plot of almost 8,000m2 yet never far from shops, restaurants or indeed the sea. A private domain of lush greenery its immediate surroundings and predominant views are over open countryside in an area that is within easy reach of Marbella and Puerto Banús yet still retains an air of rural charm and tranquillity.
The spacious four-bedroom main house is unmistakably Mediterranean in style and ambience, sporting the soft plastered finish, traditional roof tiles and fountains of a classic Spanish villa. This, however, is a contemporary country-style home both in terms of its styling and its amenities, and though its volume and architecture evoke the bearing of a country house the comforts and luxuries point more towards a fine villa.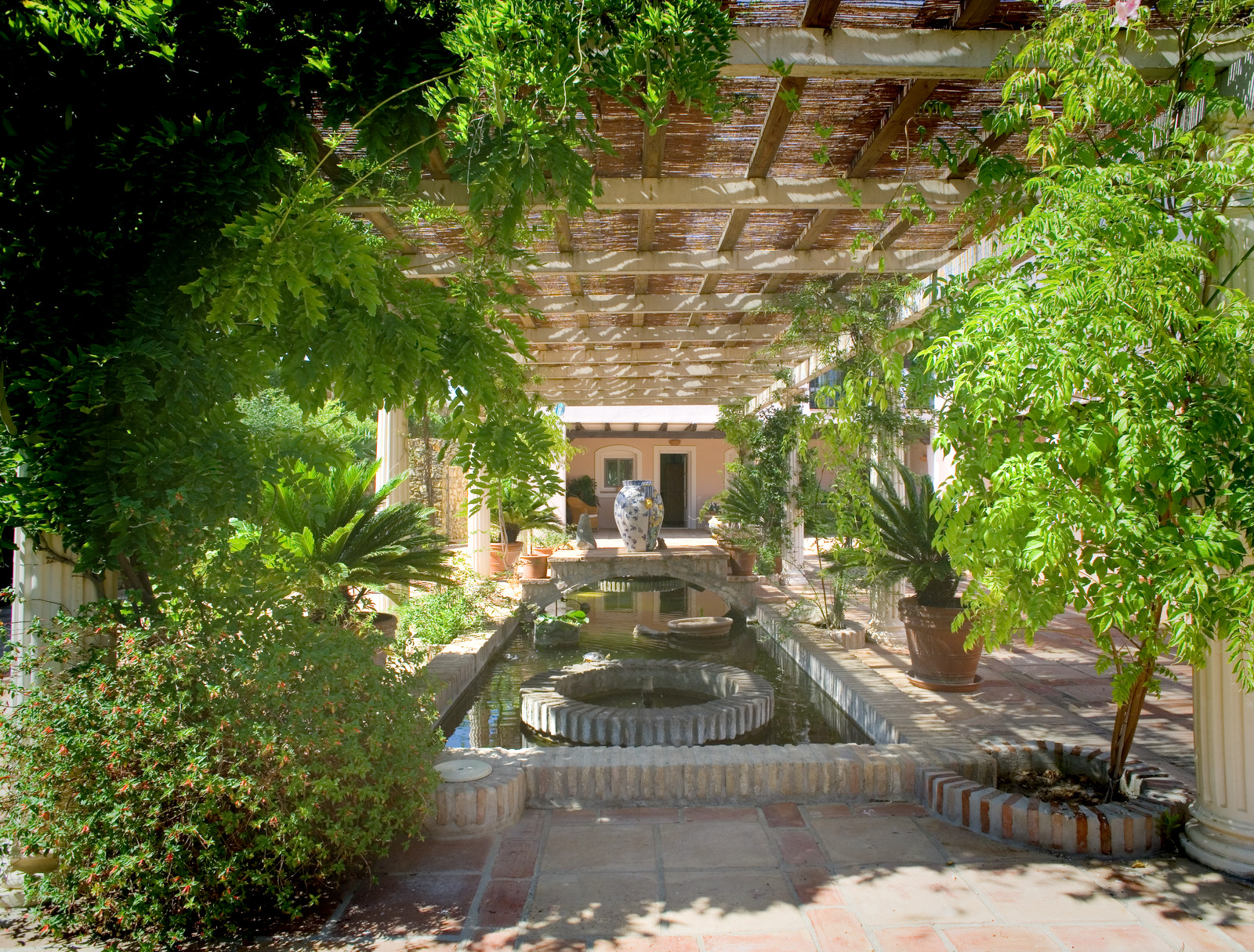 As befits a property of this kind there is a sweeping drive that leads through established grounds to a large forecourt. The theme sounds rather old-worldly aristocratic, but in this property it is both practical and stylish, as well as in keeping with the traditional ambience. The forecourt, with classic Spanish fountain at its centre, provides access to a modern three-car garage and the main house offers ample yet homely living areas in cool and breezy rooms that look out over the garden.
Inside, this house embodies contemporary rustic charm and elegance, with tall wood-beamed ceilings, welcoming fireplaces and interconnecting rooms that allow light to flood in. The stylish living room leads on to a covered terrace that overlooks the large heated swimming pool and surrounding terrace – themselves enveloped by the greenery of a lush garden.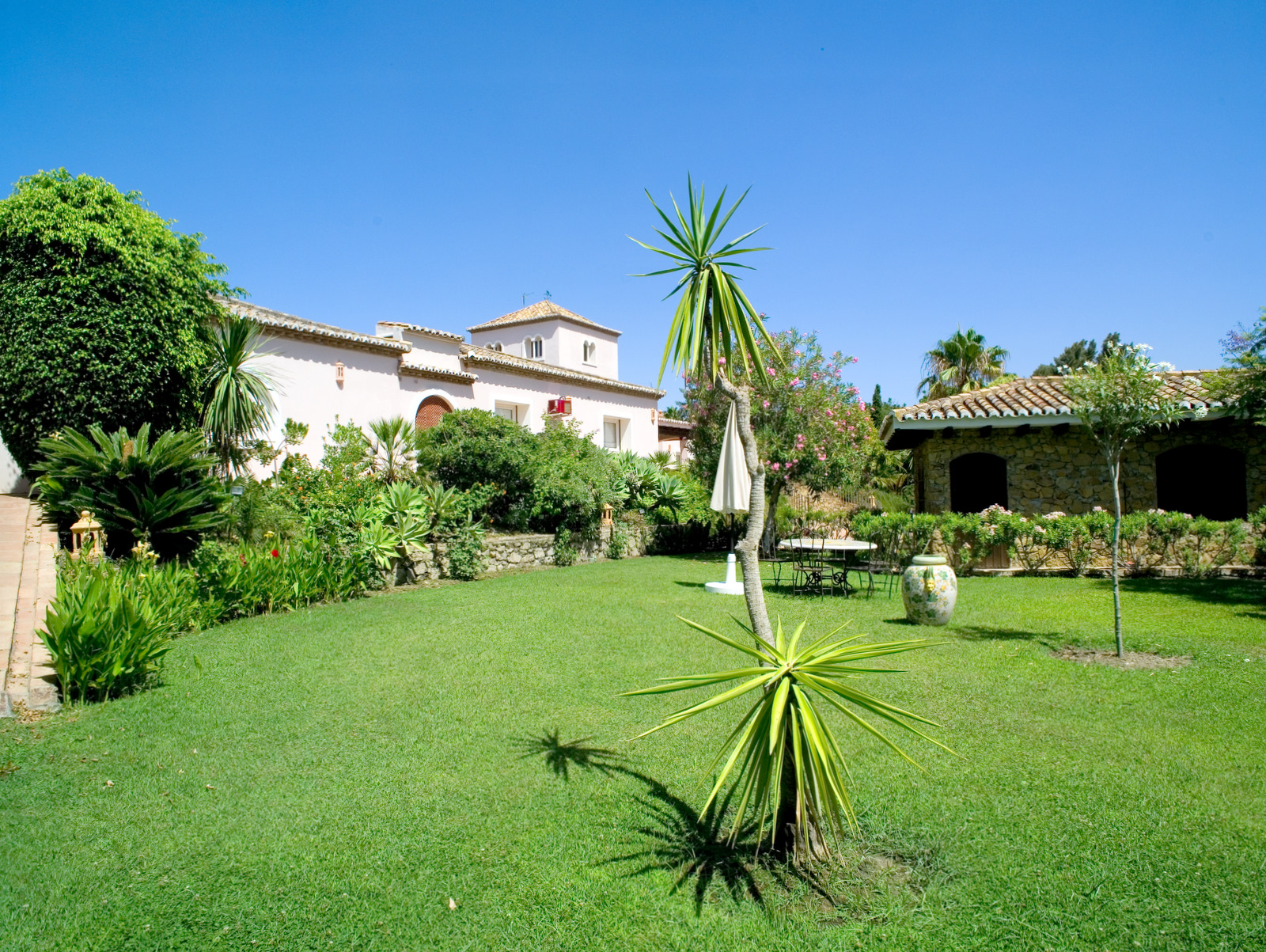 Though rather rustic in style this is by no means an old-fashioned home, as is borne out by a large and very well-equipped kitchen that complements the lovely terraces and grounds to emphasise this property's suitability both as a family home and the perfect spot to welcome friends and family. A pretty Spanish-style stairway leads to the spacious and beautifully appointed master suite on the first floor, complete with luxurious marble bathrooms and a tower room that lends the property a touch of the grand country homes of Tuscany.
Above all a home to be enjoyed, this 800m2 property has the bearing of a proud country seat as seen from its ample private grounds, yet is at the same time homely and practical. Among the many elegant extras are the heated pool, a pool house with sauna, a poolside Jacuzzi and two charming guest cottages looking out over their own private part of the garden. A delightful home that offers space, comfort, style and the chance to live a country life within convenient proximity to the coast and its towns, this is a property that can truly be said to be the perfect compromise.