What does the cadastral value mean and involve?
The Cadastral Value is an administrative value which is used by the Authorities as a reference for fiscal purposes (such as IBI – 'the rates' Personal Income Tax, Wealth Tax…) and for other administrative purposes (such us expropriations, public subsidies, concessions…). Therefore, it will mainly affect any liquidation of taxes based on that value.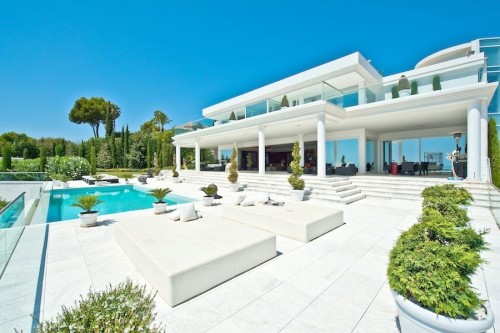 In Marbella, the last Cadastral valuation took place 23 years ago, although according to law the revision should have taken place every 10 years. The real estate market has changed tremendously during all those 23 years. Besides we have had a new Master Plan approved with important changes in the legal consideration of many properties.
The Authorities were forced to adapt the Cadastral value to the new circumstances of the urban properties in the municipality as they were taking as a reference the assessment that took place in 1988. We can advance you that the increases in the cadastral values are very high, in many cases unreasonably high considering the current circumstances of the market.
Besides, they have kept the same rate applicable to that cadastral value we have had for Marbella last years: 1.0389 (although they could have reduced it up to 0.4) thus meaning that the increase in the cadastral value will directly imply an increase in the IBI liquidations. Nevertheless, the increase will be progressively introduced in the next 10 years, when it will be fully effective. There will also be some discounts for owners registered in Marbella when the property is their normal place of residence.
In September, some property owners received a letter from the Ministry of Economy indicating a code and some instructions to access the Cadastro's website in order to obtain information of the assigned current values. It was also indicated the new quota to be paid in 2012 as IBI. It may occur that the difference in payment related to the one paid in 2011 is not that important, but it is to be noted that the increase will be progressing until the total amount is reached in 2020.
It is important for the owners to understand the meaning of the notification and the implication of the value on the property, as each property owner could count on particular reasons to consider that the value settled is unfair. The resolution approving the value can be appealed in a month's time since the notification is received online through the aforementioned code. Therefore, should you have not received the code or have not the online notification, please note that it can be received through the Town Hall or the Cadastral delegation in Marbella. Anyhow, we recommend you to seek professional advice from a local lawyer or advisor.
Information facilitated by the Law Office of Javier Carretero & Asociados, tel. +34 952 92 46 56, fax +34 952 86 41 62, info@jca-abogados.com, www.jca-abogados.com