As the internet has developed over the past few years, the way we interact with it has undergone a dramatic change as more and more of us have taken to using handheld devices to access online information and services.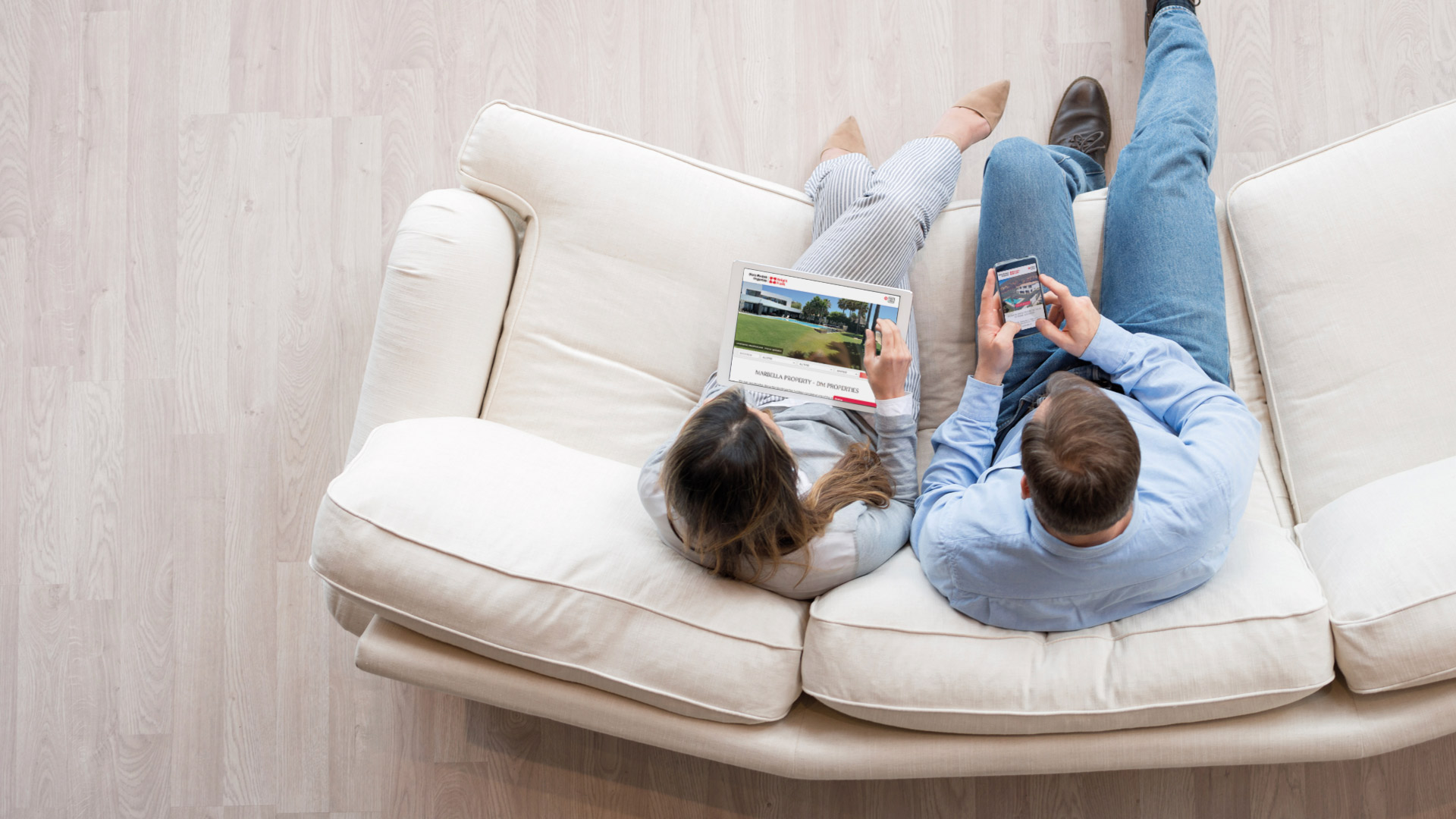 While desktop computers and laptops are still important, the increasing popularity of smartphones and tablets, means that businesses such as DM Properties need to keep at the cutting edge of technology in order to help prospective buyers access our website in a fast, easy to manage manner, wherever they may happen to be.
While many older websites may play correctly on bigger screens and the greater processing power of desktop computers, these are now dated, with not enough thought put into the user experience when accessed on smaller devices.
Slow page loading—particularly of high resolution pictures—can be an annoying experience and it reflects badly on the professionalism of the business in question.
For this reason we have completely redesigned our site—not that there was too much wrong with it to start with! But we do recognise that a company of our standing needs to showcase the properties of our clients in the best way possible—and that means a fast, secure site that is a joy to use on every device.
Our web designers started from scratch to ensure the Diana Morales Properties site is fully functional whatever device you are using. By completely redesigning the website with all code re-written from first steps, we have made sure its mobile-first structure ensures all information is available all the time—not something some older websites permit on hand-held devices. Too often information is hidden to try to speed up loading times on websites that are actually only optimised for desktops.
By doing this, and incorporating the latest design trends and newest technology, we have ensured our site offers a user experience that is as fast and friendly as possible, without losing any features and still featuring high quality pictures—all vital for marketing property effectively. All images and videos are presented as large as possible for the screen, being automatically adapted in Full HD, but ready to go 4K when it becomes the de-facto standard.
Clients marketing their properties through us will recognise the importance of internet visibility, which is why we have worked so hard on the site. We have managed to achieve a 10% SEO performance increase by implementing a new internal site structure that maximises every single piece of content when it comes to Google visibility. Our team will constantly monitor the site to maintain and improve its already impressive search engine rankings.
The DM Properties site has been built with the aim of being the best performing property website on the coast, making it a must for anyone wishing to buy or sell a high quality villa, apartment, penthouse or townhouse in Marbella.
Simply put, the site is fast, easy to use—and it looks great too!
For those owners serious about selling their home, DM Properties is the proven option for results in Marbella's luxury real estate segment. Contact us and put us to the test.