A few decades ago golf was the preserve of the prosperous middle-aged businessman and jokes abounded about doctors and dentists organising their schedules to spend Friday on the golf course; it was also rumoured that most business deals were closed on the local green. However, no self-respecting youngster would be seen dead on a golf course.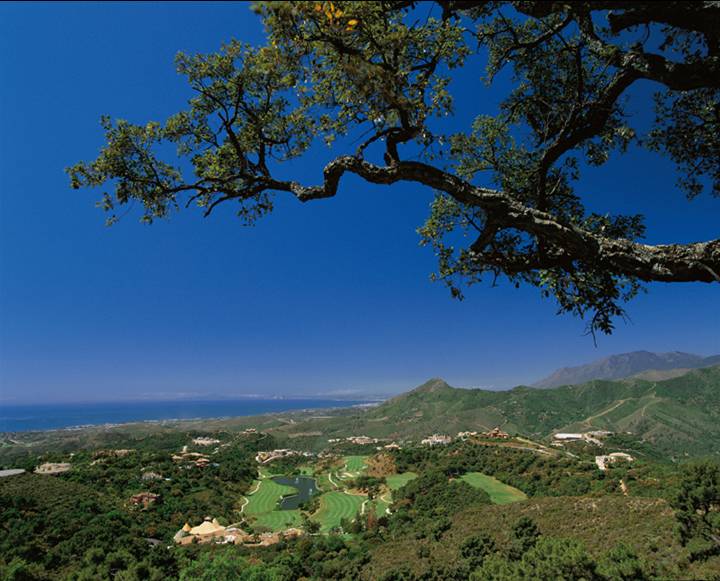 Fast forward a few years and a whole new generation of fans has sprung up, encouraged by local golf clubs keen to extend their appeal to women and younger players, and the rise and rise of youthful champions like Tiger Woods and Rory McIlroy. Over a comparatively short period of time golf changed from a pastime enjoyed by a select few to a far more egalitarian sport, just as likely to attract the grandchildren and great-grandchildren of the well-heeled professionals who had once regarded the golf club as their private territory.
Spain's love affair with golf is now well established, and the country not only produces some of the world's best players (the late, great Seve Ballesteros and the flamboyant Miguel Angel Jimenez being just two examples), it also has some of the finest courses.
Andalucía's warm climate makes it an especially suitable place for outdoor sport and the Costa del Sol, in particular, has earned itself an international reputation as one of the leading centres of golf in the world. The choice of courses is remarkable in such a comparatively small area, offering variety of course and setting, combined with easy accessibility from across Europe.
One of the high points of the Costa del Sol's golfing history came in 1997, when the beautiful Valderrama course was chosen as the venue for that year's Ryder Cup tournament. Thousands of spectators, who travelled from all parts of Europe and the USA to witness this historic clash, were captivated by this part of Spain and later became regular visitors to the region, returning to play its many first class courses or even to live within such a golfer's paradise.
If Valderrama represents the Costa del Sol's golfing apex (as many believe) this is by no means the only top quality course on the coast. In recent years Finca Cortesín – a relative newcomer – has already hosted important tournaments, while more well established courses like San Roque, Las Brisas, Guadalmina and La Quinta are home to both international professional and local amateur competitions throughout the season.
It has been established that property close to a golf course is highly prized, and not just among golf enthusiasts. Recent estimates posit that the numbers of players taking up golf in Europe, the Middle East and Africa has risen by five per cent every year over the past two decades, making it one of the world's fastest growing sports and ensuring that the golf courses of the Costa del Sol will be drawing the crowds for years to come.