The winners of this year's DOM3 Architecture Award have been announced, with the top prize going to David Tuan. In keeping with the town's cosmopolitan nature David—principle of Marbella studio Tuan & Co—is a Belgian national who has made the upmarket resort his home, both for professional and business reasons.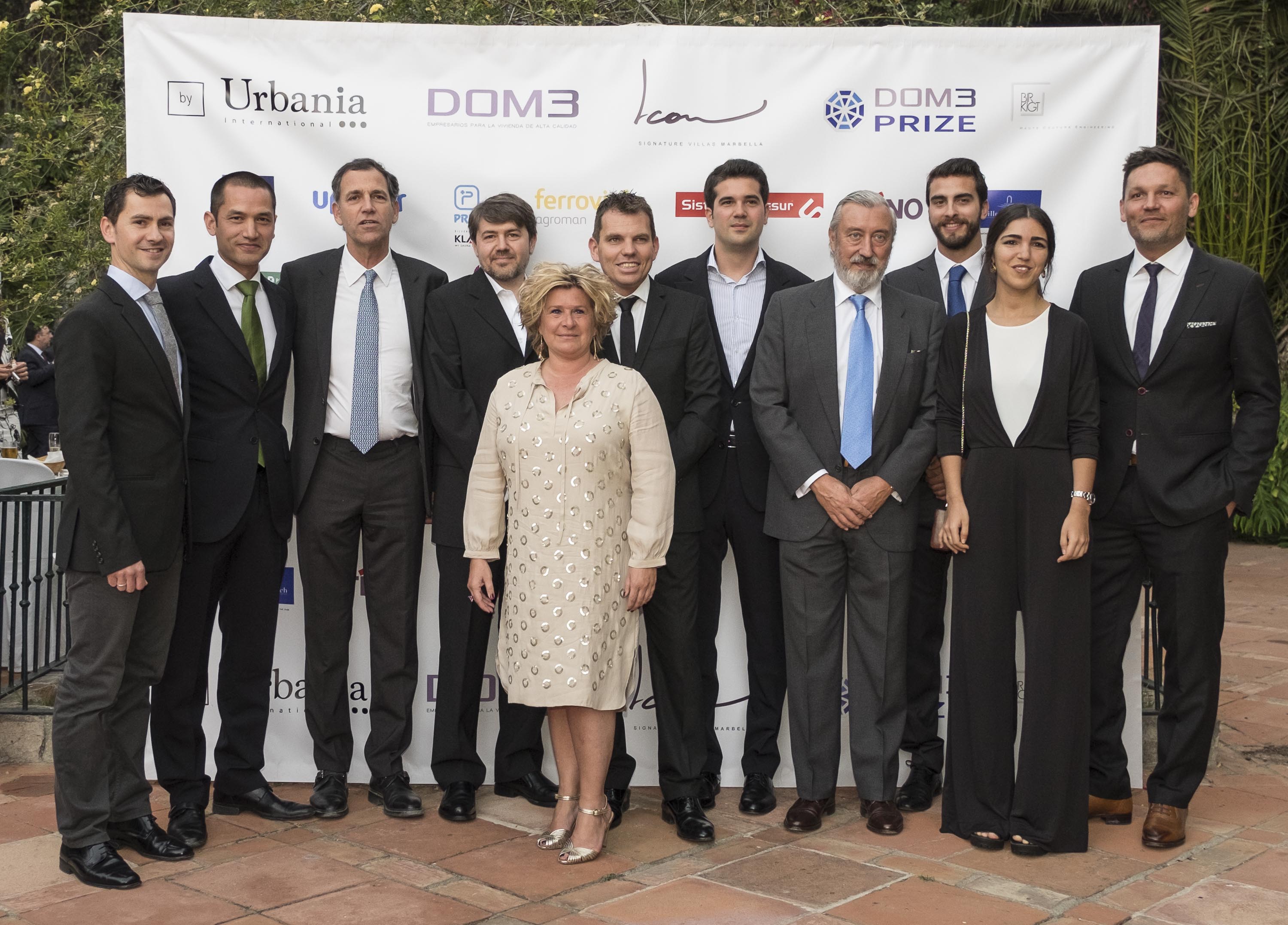 The excellence of his work was recognised by judges who awarded him the €40,000 top prize. Although this was just the second year of the competition, the DOM3 led architectural prize has already established itself as the premier competition for excellence in design and property development in southern Spain, and as such attracted a very high standard of entrants from around the world.
The jury's decision was announced at a gala dinner held at the Finca de la Concepción de Marbella, where businessmen were joined by representatives from the political sphere, including Málaga Provincial President Elias Bendodo and the mayors of Estepona and Benahavís—José María García Urbano and José Antonio Mena respectively.
The competing architects were asked to create designs for a new project of semi-detached villas and apartments on three plots of 12,270 m2, 27,423 m2 and 19,412 m2 respectively, with the winning plans possibly being used by sponsors Urbania International for the final development. David's project, titled 'Community by Design', which was drawn up in conjunction with colleague Mathieu Lebre, was chosen as the winner from a field of 145 participants from 25 cities around the world representing a total of 14 nationalities.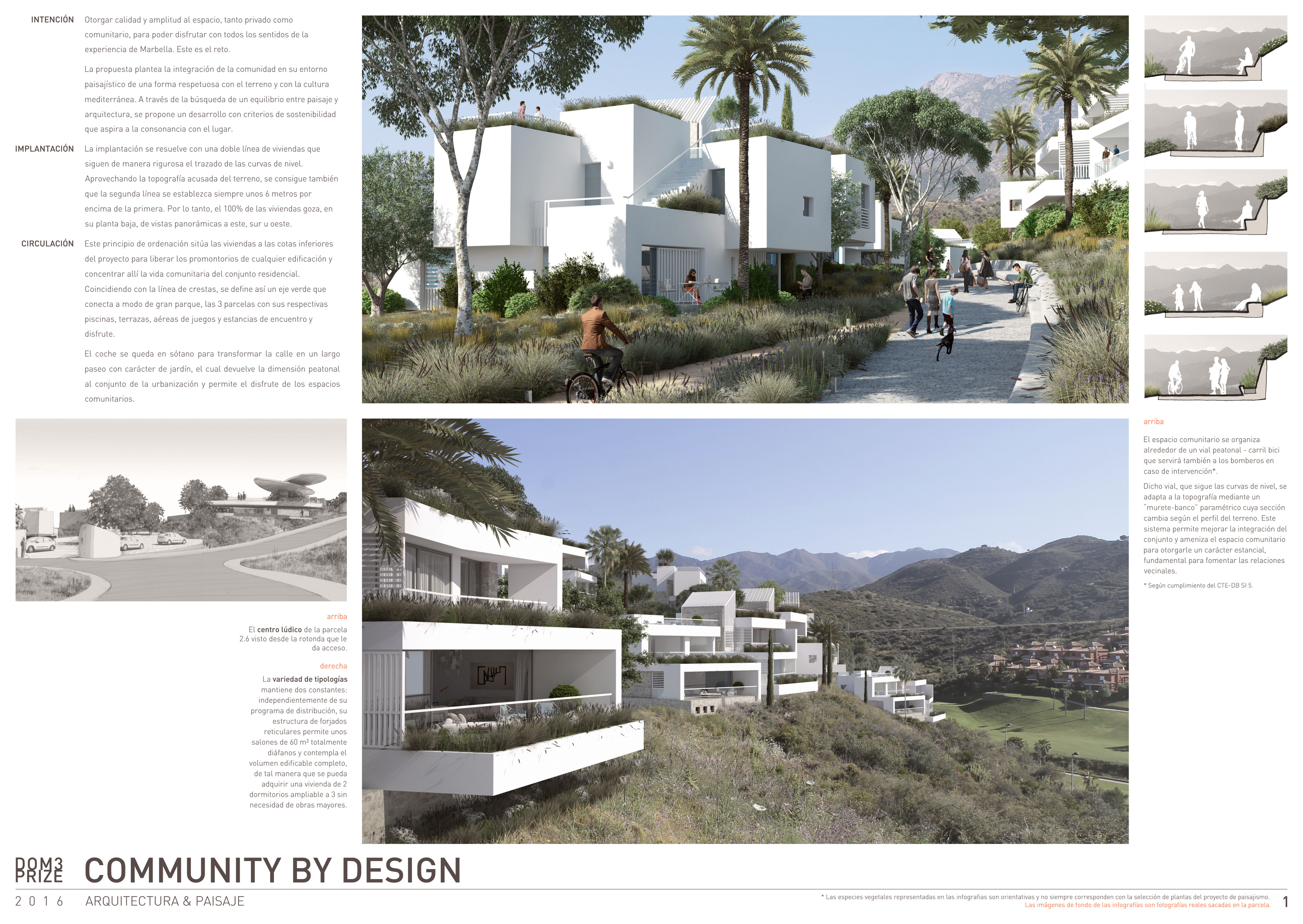 The second prize, worth €20,000, was for the project 'Domus Aqua', presented by Madrid studio CMA Architects & Q Architecture, while third place, worth €10,000, recognised the talent of Marbella-based JRDR architecture in collaboration with Shanghai studio Four or Nine.
DM Properties is proud to be a member of DOM3, which is a collective of leading professionals from the real estate and related sectors with the aim of stimulating and promoting the highest levels of architectural design. This endeavour is particularly important in a town like Marbella, where the top-end of the market has been the main force behind the property sector's recovery and growth over the past few years.
Pia Arrieta, of DM Properties, said: "Many congratulations to David for his imaginative design—it is a worthy winner."