Known as an authoritative resource that keeps its finger on the pulse of the Marbella real estate sector, the annual market report published by DM Properties for more than ten years now is an eagerly awaited gauge of the state of the local economy and all-important property industry.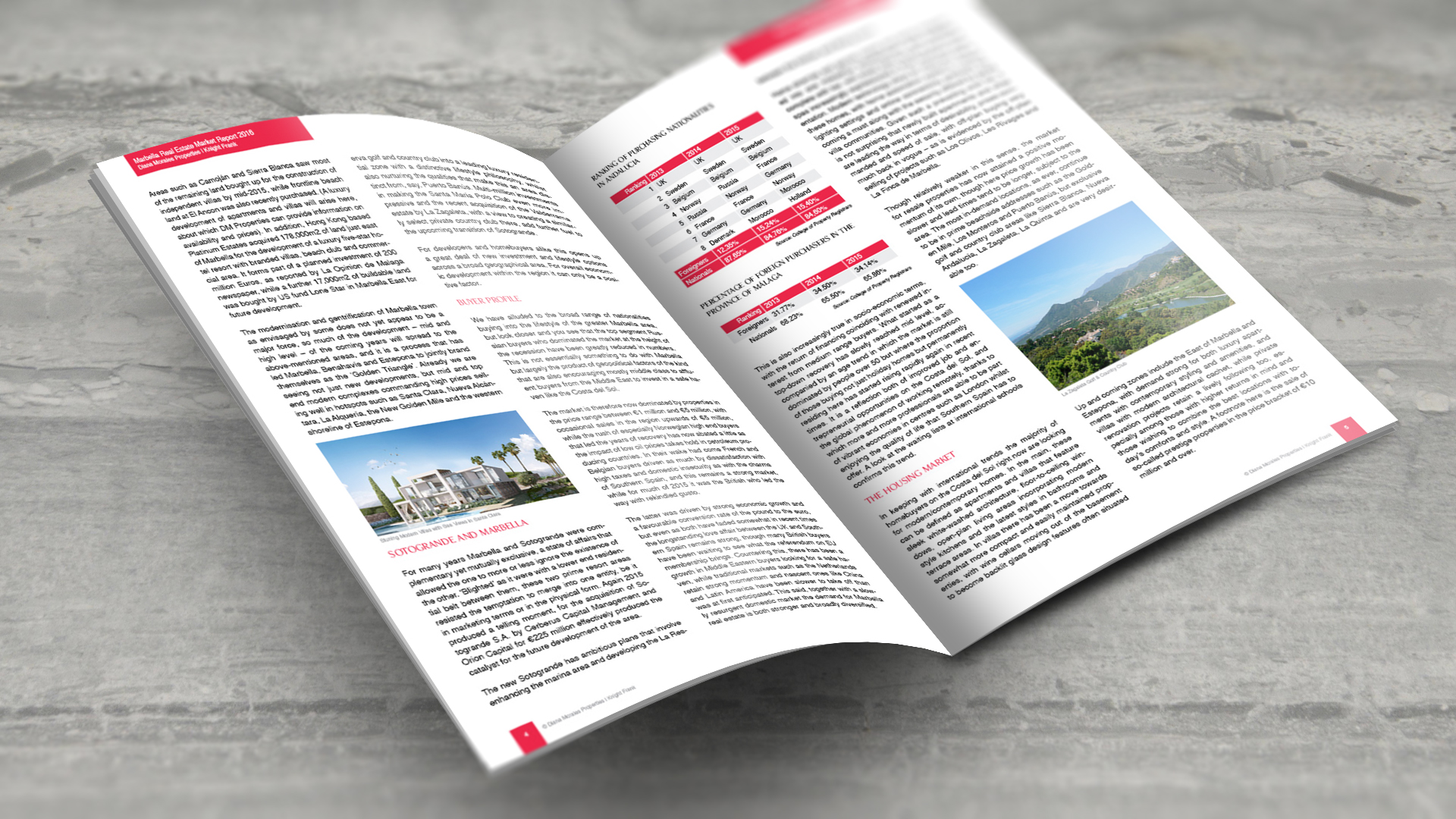 In recent years we explained the supply, demand and price mechanics of the market, how reality and perception can be at odds with each other in the midst of a recession and at the height of a boom, as well as how investment flows and professional investors make their decisions.
In addition, we naturally describe market conditions, economic indicators and trends that affect the market in Marbella – and we're proud that we do it in a way that is interesting to people in the business and accessible to those who aren't!
2016 Market Report now out
The latest edition of the DM Properties Knight Frank Marbella Market Report has just been released, offering an up to date insight into the local real estate market. The study summarises the first half of this year as well as looking back to 2015 and ahead at the rest of the year ahead.
With over 30 years in Marbella's luxury property sector DM Properties has the local expertise to match the international know-how and information resources of Knight Frank, ensuring the market report remains an authoritative source of information about the state of Marbella property.
So if you would like to know more about the facts and figures, trends and market tendencies that are affecting this region's property sector, as well as the national and international economic and geopolitical factors involved, contact us or download a digital version.