Exciting times as DM Properties | Knight Frank moves into new Fuente Aloha offices in Nueva Andalucía in mid-September.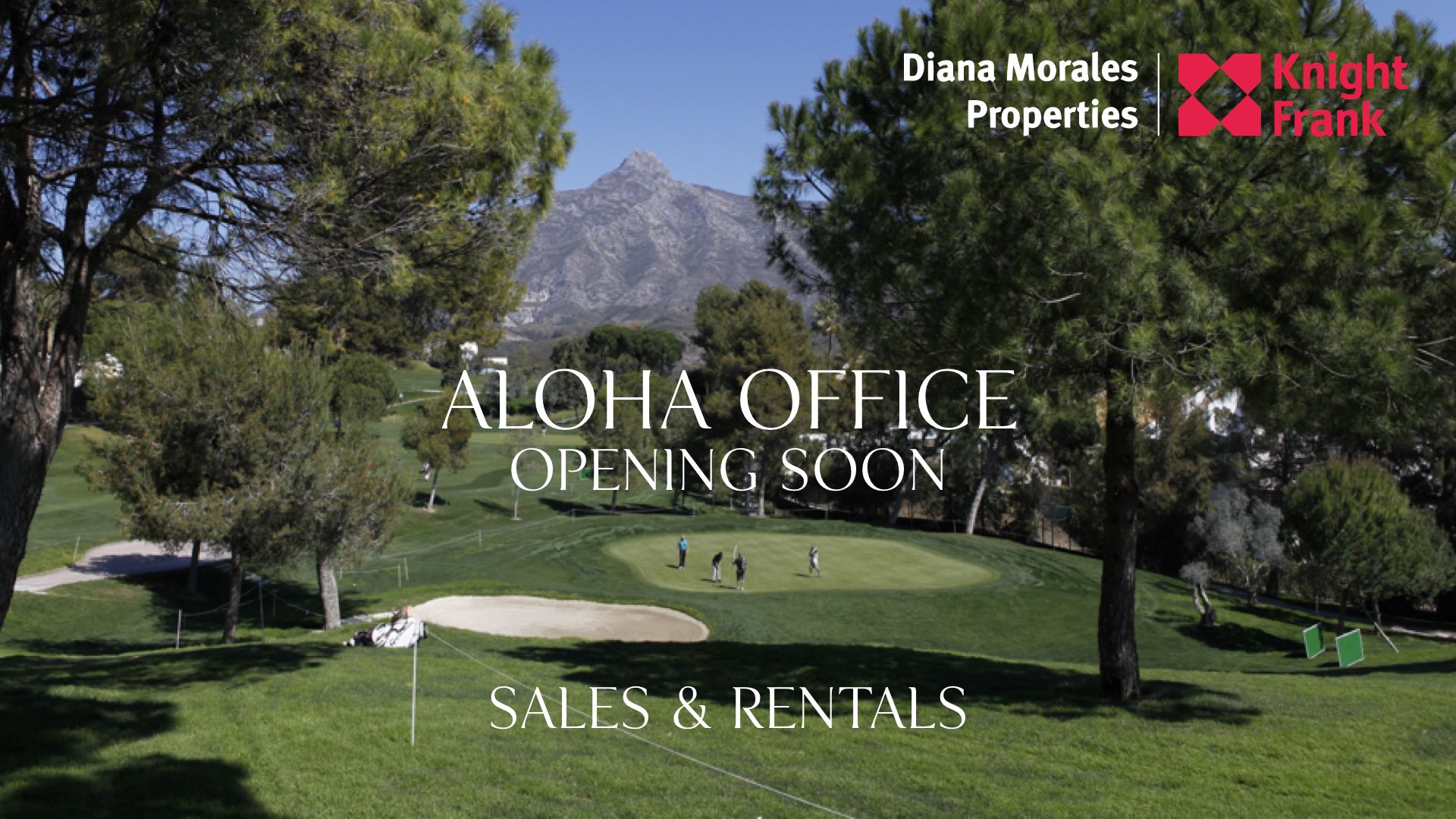 One of the longest established and most highly respected Marbella luxury real estate specialists, Diana Morales Properties | Knight Frank is expanding. Having incorporated Vantage, a locally based agency, we will be extending our presence into Nueva Andalucía, where we have taken over the Fuente Aloha offices.
It is from here that our team, joined by former Vantage director María Gómez, will service clients in this important part of Marbella, which with its Golf Valley and luxury residential areas is one of the mainstays of the region's real estate market. "I'm looking forward to joining the DM Properties | Knight Frank team and representing its famous brand," said María Gómez.
Steady growth in Nueva Andalucía
The move, which comes at a time of sustainable growth in the Marbella luxury real estate market, reflects DM Properties | Knight Frank's expansion and confirms its leading position here. "These are exciting times," said company director Pia Arrieta as she oversees the fitting out of the new Fuente Aloha office, which will now carry the DM Properties | Knight Frank brand and work in conjunction with the main office on Marbella's Golden Mile.
"We're very pleased to add the detailed knowledge of María to our own market expertise and welcome her into the team," said Pia.
Building on a solid reputation
With over 30 years in Marbella's luxury real estate segment, DM Properties | Knight Frank is building on a singularly enviable reputation in the area – one in which results and efficiency are matched by respect for the way it produces them. The new move will enable the company to further extend its reach within its home market, adding this growing presence to a highly effective global network that makes it a prime international Knight Frank agency.
Opening date will be confirmed soon and we welcome our clients, colleagues and potential homebuyers and vendors to visit us at the new offices in Fuente Aloha, Nueva Andalucía. Coffee and expert advice with a smile will be waiting for you!