El Embrujo is a seaside residential area that fits snugly and somewhat unobtrusively between the glamorous port of Puerto Banús and the lively little town of San Pedro Alcántara. Positioned between the coastal road and the sea, it occupies some of the finest real estate land in the region – a rare stretch of beachside near Puerto Banús that was developed mostly during the 1980s and 1990s.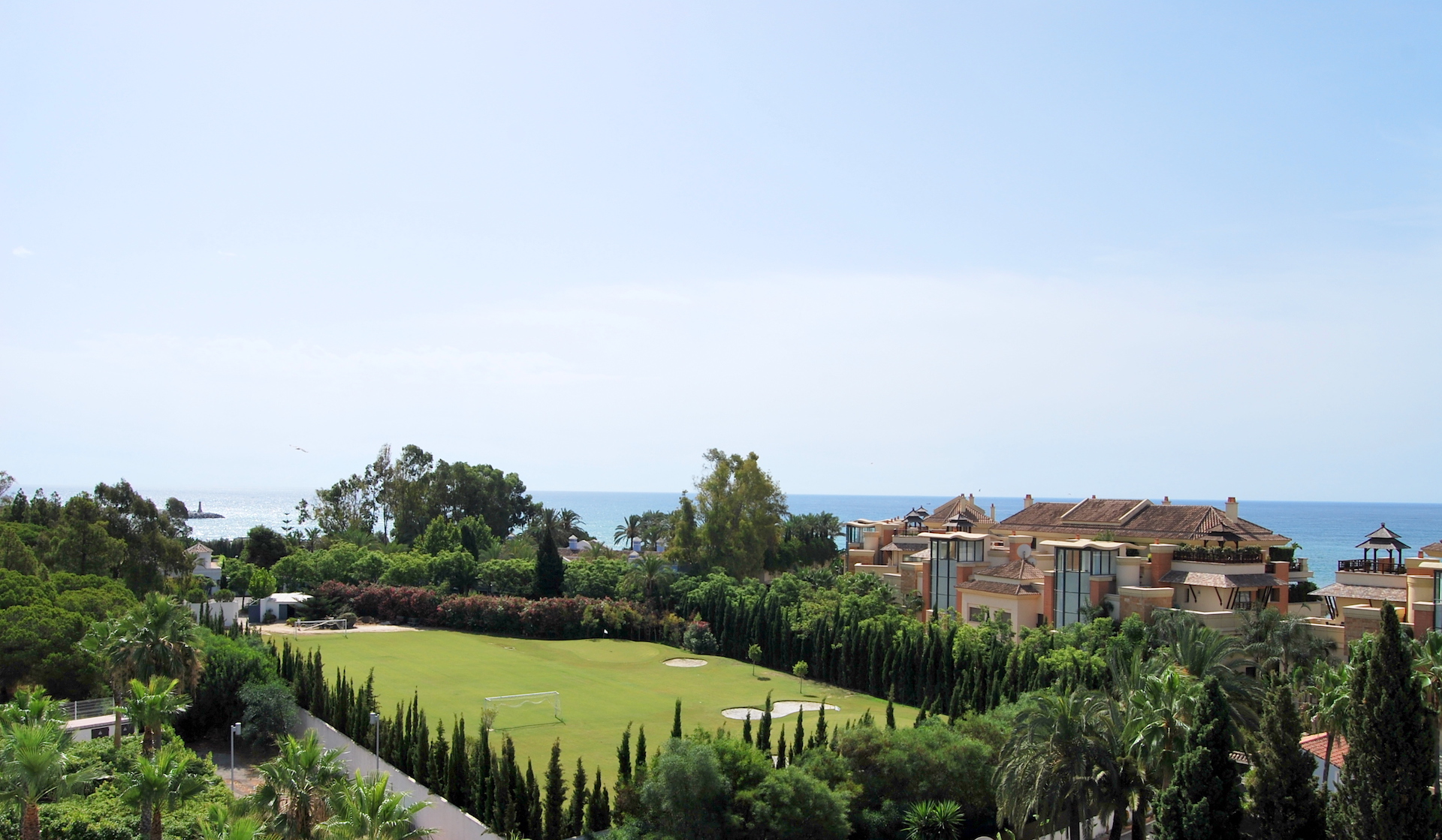 Stocked with a wide choice of modern properties, the area is home to luxurious beachside apartments and penthouses, with larger private villas and apartment complexes set within expansive gardens. The latter is the product of the low building densities permitted in this area, endowing El Embrujo with an exclusive, peaceful residential feeling dominated by views of the mountains and the sea – which is never more than a few hundred metres away.
Though offering easy access to the coastal road, and therefore to the entire coastal region, El Embrujo is a peaceful residential area made up of tranquil streets with little traffic. With a large number of golf courses, luxury resort hotels, spas, restaurants, shops, schools and a host of other facilities within close range, the main focus within the residential area itself is on the beach, with its cabana bars and seaside promenade that extends all the way to Puerto Banús and Marbella beyond.
Though quite small, the area also includes a luxurious five-star hotel with spa, restaurant, bar, pool and conferencing facilities, beach clubs and a small commercial centre with shops and cafés. The many nightspots, boutiques and lively beach clubs of Puerto Banús are less than five minutes away, with the little Spanish town of San Pedro equidistant. Nearby, the road leads either along the length of the coast, or heads inland through the towering Serranía de Ronda to the beautiful country town of Ronda.
With apartments starting at well-finished mid-level and rising to luxuriant penthouse and sprawling villa standard, El Embrujo is a discrete but very well placed residential area that has everything at its fingertips but occupies a highly prized private beachside area on the western edge of Marbella.