Following closely on from its official launch in January 2012, the Red Penguin Art Gallery in Marbella recently held an exhibition of celebrated and up-and-coming artists both local and international. The event forms part of an active calendar of exhibitions, lectures and cross-medium initiatives aimed at bringing art to the forefront in Marbella.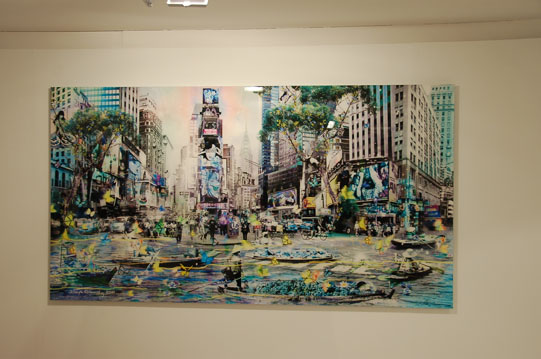 "People sometimes say Marbella isn't a cultural place, but just look at the turnout to our events and you can see that art lives amongst a significant proportion of the population," says Loni Olfers, founder of the gallery. Occupying a section of the elegant El Corte Inglés furniture gallery next to the Pirolí Tower right near the main office of DM Properties, the Red Penguin Art Gallery adds lustre to a very popular venue.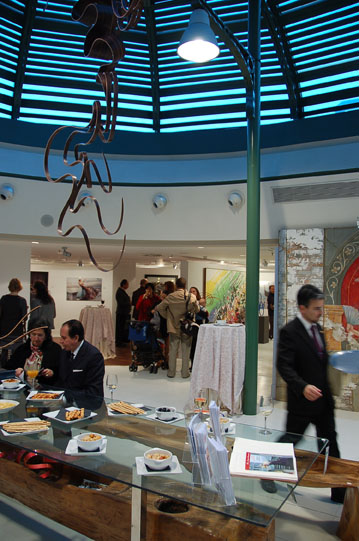 "Naturally there is a link to the luxurious furniture and decoration of this wonderful venue, with its lovely Parisian-style gallery, but our gallery is also intended to be a place where art can be appreciated, even if you don't come to buy or decorate." To this extent the art expert, who has owned galleries in Amsterdam and Marbella, has added a reading corner with art books that perfectly compliments the Lepanto coffee shop that conveniently borders the gallery.
"It's all open plan, so we encourage people to have a look, take it in and ask us questions if they like." This easygoing attitude belies the standard of art exhibited here. "We want to always make place for local artists, both Spanish and foreign residents, but of course the core of the works will always come from around the world, at the moment places like Holland, England, South Africa, China and also Spain."
Whether you prefer the ethereal photographic art of Cats & Withoos or Joseph Klibansky to the paintings of Russell West, Tos Kostermans, Alfredo Palmero or Zhuang Hong Yi, it's always worth popping in to see what's news and exciting at the gallery.