It's not every real estate agency that can market a multi-million euro Marbella mansion. There's a skillset quite apart from the knowhow needed to sell your average holiday apartment – much of which can only be learned through experience.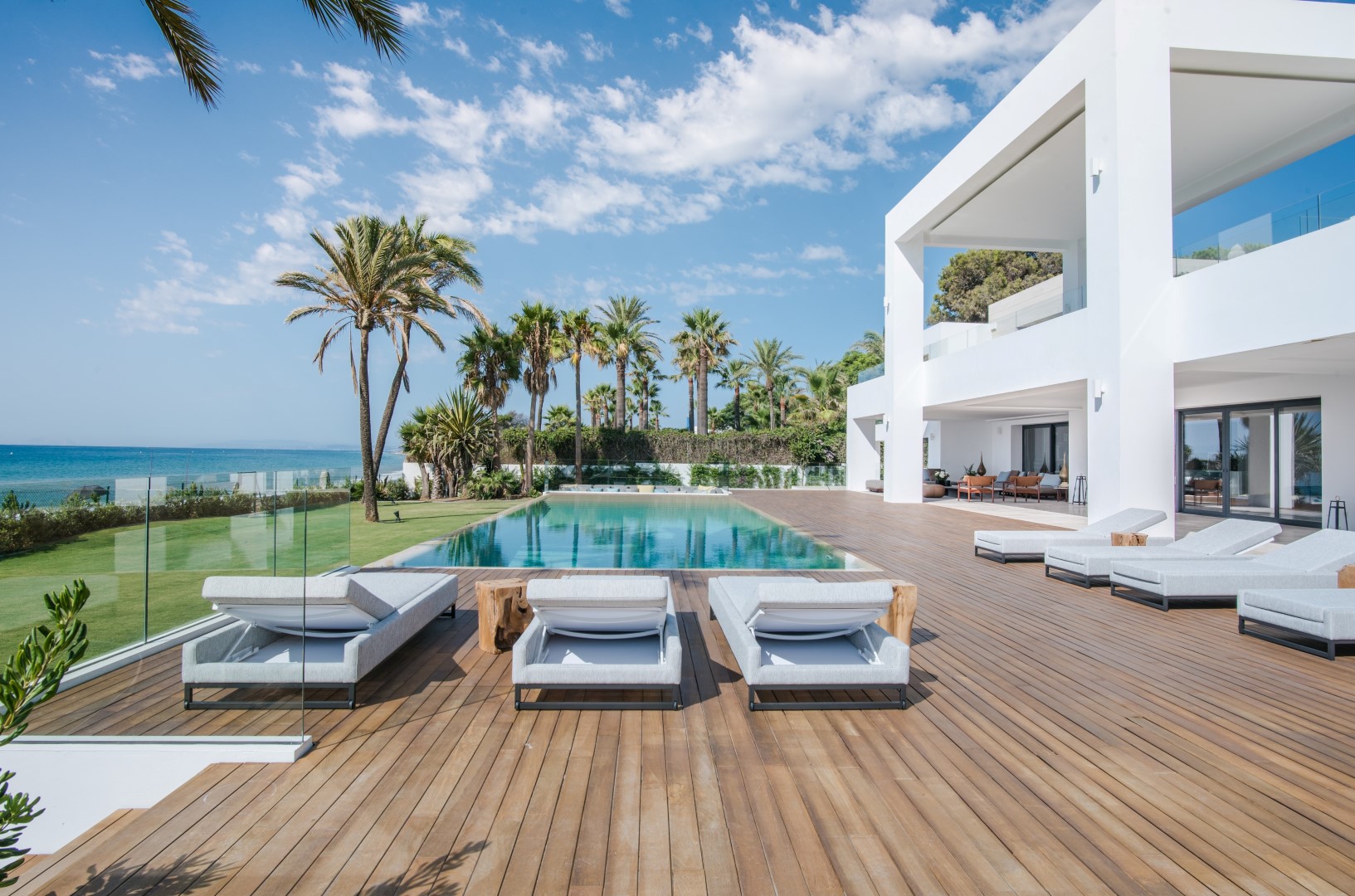 The daily advancements in multimedia capability and innovation are just the beginning. Nowadays, to keep up with the competition you need drone footage, a 360º virtual tour, breath-taking photography and a promotional video that ties it all together. But are the millionaire buyers interested in all that top of the line gadget showiness?
Real estate marketing of high level in Marbella
Well, of course, some are. But they need to see it, to believe it!. Most important, is to be known as an agent specialised in properties of that calibre. Rarely will a real estate company specialising in one and two bedroom holiday apartments successfully sell a seven-bedroom mansion in the most selected residential areas – Sierra Blanca, La Zagaleta, Camoján, Marbella's Golden Mile, Marbella Club Golf Resort…to name a few – however talented they are within their own market sector. Luxury listing agents work hard to develop their name, reputation and credentials for inspiring confidence in their clients, maintaining their privacy, treating them with integrity and earning their trust.
The most important marketing tool for a luxury listing agent is the recommendation. Multimillionaire buyers are usually happy to refer their friends to someone with whom they have developed a good business relationship. The trick is finding the first 'early adopter' for your luxury real estate agency!
In Marbella, print media still represents one of the most important marketing tools. Potential clients are often on holiday here, or enjoying early retirement, relaxing in the sunshine with time to kill. Coffee table magazines and reputable newspapers take on an important role in this more laidback environment. Tasteful advertising in the right publication can be key to a luxury real estate agent's success. There are several high quality international real estate magazines to choose from, including the Diana Morales Properties|Knight Frank Highlights Magazine and Knight Frank's publications such as International View, Spanish View and Waterfront View.
Business relationships in this market continue to blossom long after the signature on the dotted line. A good agent is always ready with a comprehensive after sales service to help with renovations, interior design purchases or simply to refer the best restaurants, beach clubs and wine bars. Keeping up to date with clients old and new, socialising at the right events (both home and abroad), networking with other real estate contacts and ensuring a consistent reputation will take you far.
Most importantly – enjoy what you do. Your clients should enjoy their property search and the time they spend with you. Respect them and their wishes with a positive attitude and a smile to make the most of your time together.
For more information on how Diana Morales Properties | Knight Frank can find the right buyer for your multimillion euro property in Marbella, contact us.