Frontline golf properties in Estepona – spoilt for choice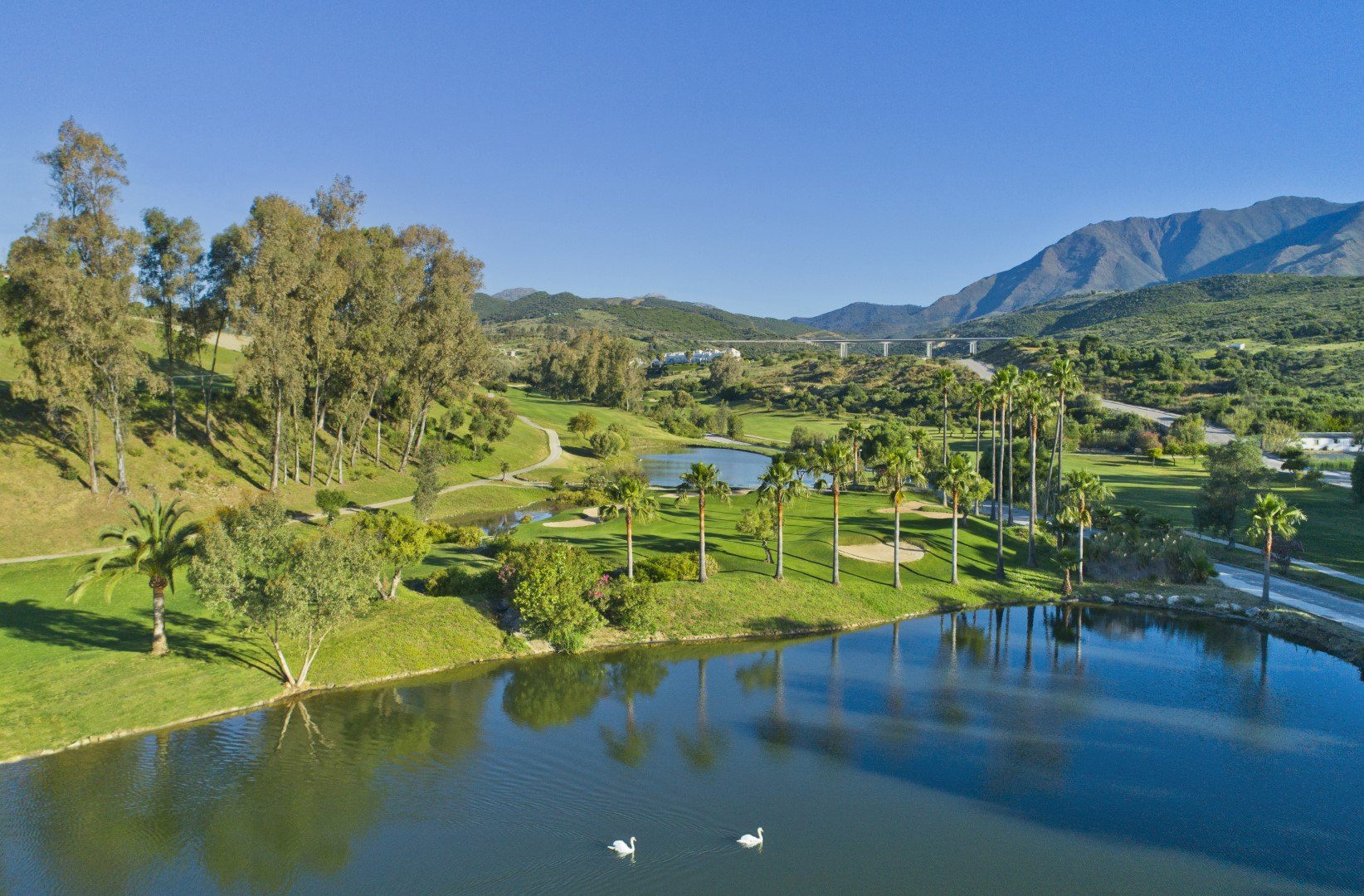 The past decade enjoyed a prodigious rise in the popularity of golf, with both young and old enjoying an exciting sport appreciated by both spectators and players alike. With its wonderful year-round temperate climate, superb infrastructure and uniquely beautiful views, the Costa del Sol has come to be known as the 'Costa del Golf', a fond nickname that reflects the following of the game here. With over seventy courses along the coast, players are truly spoilt for choice, and Estepona alone offers an enviable selection of courses to rival anywhere in the world.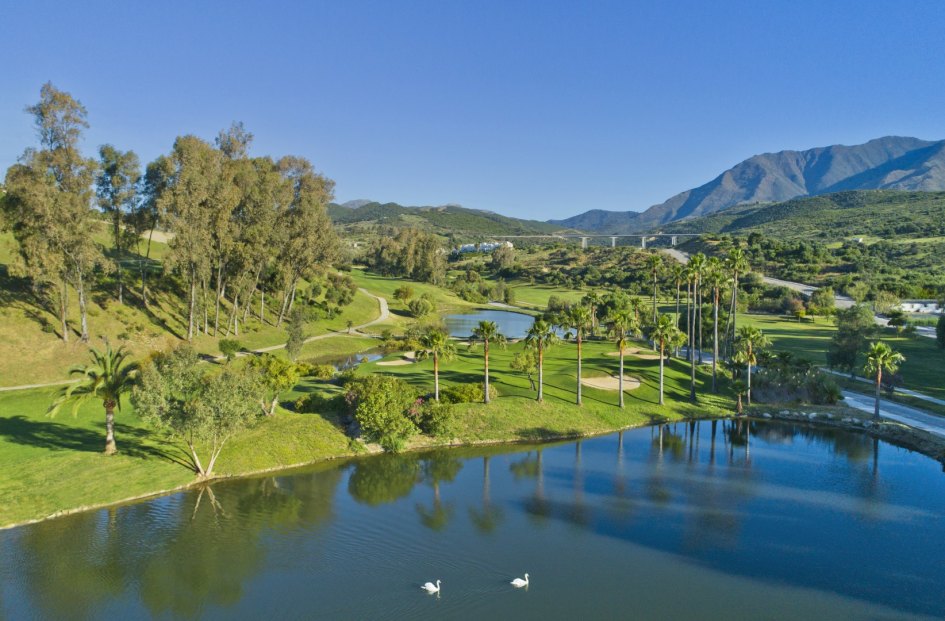 Nine hole courses, perfect for a quick round
Not everyone has time for a full eighteen-hole round of golf, which is why a nine-hole course is ideal for a fun game without occupying too much of the day.
The El Campanario, Coto de la Serena and La Resina courses are all beautifully manicured and challenging but fun to play. La Resina, one of the most recently completed courses, is renowned for its beautiful landscaping, such that it is fondly known as 'Little Augusta' in reference to the famous American course.
More time? More choice!
The two Atalaya courses, just across from the Marbella municipal boundaries provide challenges for all abilities. The so-called 'Old Course', completed in 1968, with mature landscaping and gently sloping fairways, presents a visual treat as well as an interesting game for all levels of player. The 'New Course' – created in 1990 – is blessed with the same wonderful views but the less experienced player should be wary!
For more demanding players, the Valle Romano course was designed to host prestigious tournaments therefore is not for the occasional Sunday player, unless they are keen to challenge themselves! The beautiful clubhouse is a credit to the course, with a superb restaurant that enjoys charming views of the course to the coast below.
Part of the Villa Padierna Resort, Los Flamingos actually consists of three courses, where players can choose from three different playing experiences, each demonstrating its own character and standard of difficulty.
One of the most established courses in this area is El Paraiso Golf. Inaugurated in 1973 and designed by golf legend Gary Player, this course is one of the most beautiful on the Costa del Sol. La Concha Mountain acts as a stunning backdrop, with gently undulating scenery leading to the sparkling Mediterranean Sea, the lush fairways are bordered with thoughtfully landscaped trees and shrubs.
Estepona golf has also become a popular choice amongst golfers, with sea views from many areas of the course, it is enjoyed by players of all standards, featuring very strong par 3's.
This is just a small selection of the fantastic opportunities available to both keen golfers and happy amateurs on the Costa del Sol. Please don't hesitate to contact us to discuss our fabulous golfing properties, or indeed find a home to suit your taste and budget.