Another impressive line up of tennis players has been promised for the Senior Masters Cup 2018, which will take place on Saturday 28th and Sunday 29th September. This entertaining sporting event unfolds for the third consecutive year in Marbella: the beautiful coastal town on Spain's Costa del Sol.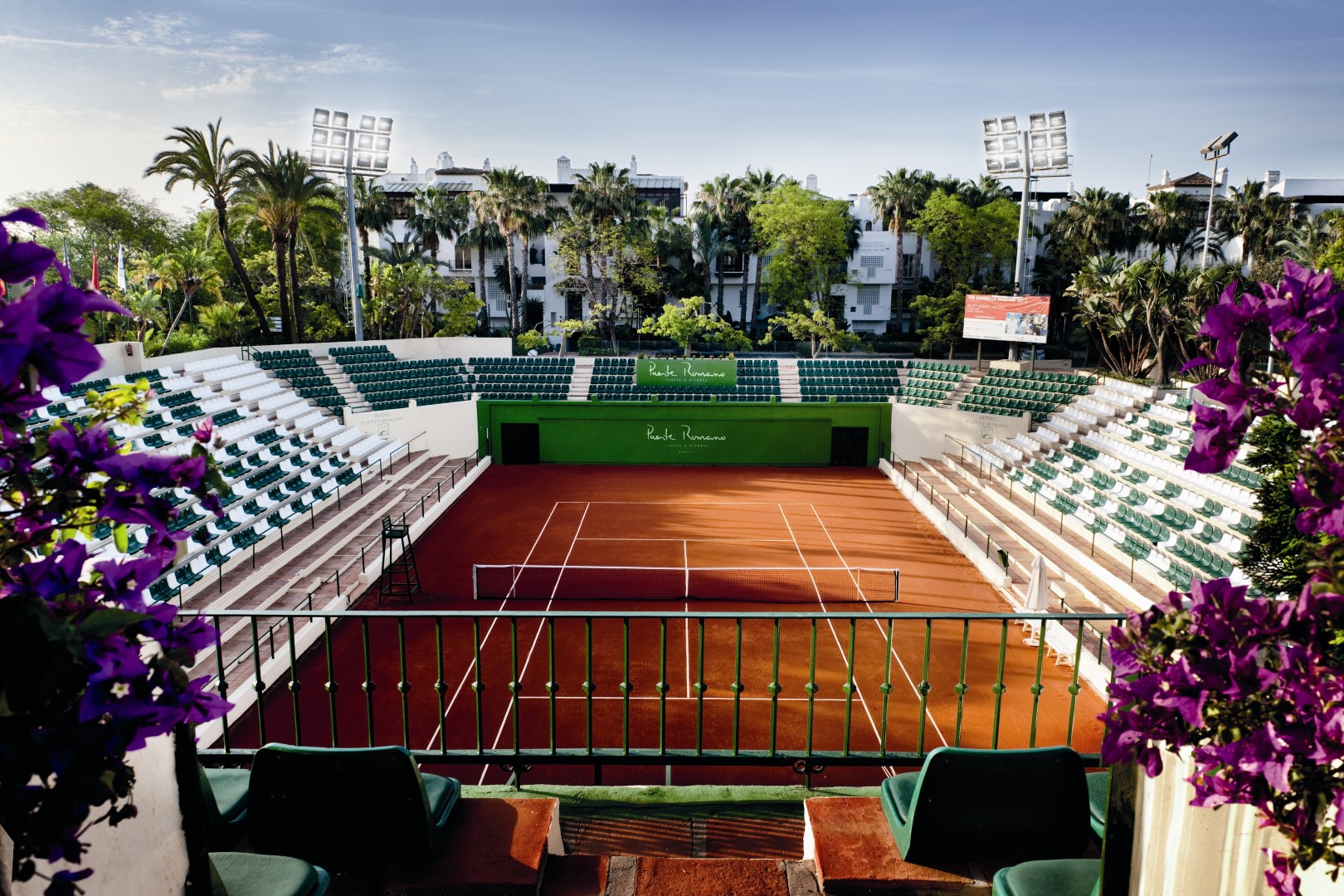 Marbella's Senior Masters Cup has already created a great reputation for itself. Over the past two years the tournament has provided absorbing competition and fun exhibition matches, featuring tennis legends of the calibre of John McEnroe, Pat Cash and Matts Wilander.
This year the programme will see a trio of Spanish greats take on two French legends, as well as a Russian former world number 1 and the Croatian winner of one of the all time legendary Wimbledon finals.
Step forward Carlos Moyá, Juan Carlos Ferrero and 2016 winner Albert Costa, who Spanish fans will be delighted to see included in the programme. Moyá is back to defend his 2017 title and the three Spaniards will be well supported on the courts of the Puente Romano Tennis Club, where the event is held.
Moyá and Ferrero will compete on one side of the draw and the winner will meet either Marat Safin or Goran Ivanisevic, who contest on the other side for a place in the final. Both the Russian and Croat bring a distinguished pedigree to the championship: Safin is still playing at the very top of world tennis and of course the remarkable Goran needs no introduction.
Taking part along with Albert Costa in what promises to be a humorous and enthralling exhibition contest will be Sebastien Grosjean and Yannick Noah, who is the current coach of France's Davis Cup and Fed Cup teams.
In total three former world number ones and six former Grand Slam champions will be present at the event. "We are very happy to announce such an impressive list of players in the third edition of the Senior Masters Cup. A list that definitely assures great tennis, showmanship and entertainment," stated Costa, the tournament's director.
Various types of tickets are available, from standard seating to special VIP lounge entry that will include dinner, drinks and access to exclusive areas. A special highlight for the closing party is a performance by the charismatic Yannick Noah. The Frenchman not only spends time as a celebrated sports superstar but is now also a successful musician who has sold more than 2.5 million records worldwide.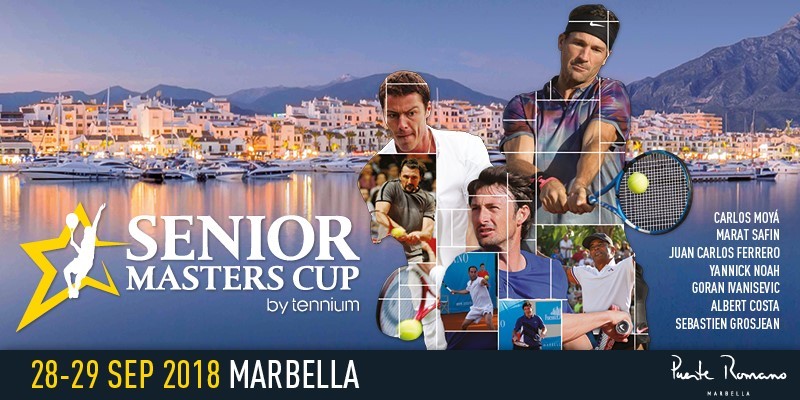 Current schedule
Friday 28th September
06:00 pm – Marat Safin vs Goran Ivanisevic
08:00 pm – Carlos Moyá vs Juan Carlos Ferrero
Saturday 29th September
6:00 pm – Doubles exhibition match
7:30 pm – Senior Masters Cup Final: Winner (Safin vs Ivanisevic) vs Winner (Moyá vs Ferrero)
11:00 pm – Yannick Noah's Concert in the VIP Lounge
Prices start from € 25 for seating in the general stands.
Tickets are available for purchase at the reception of the Puente Romano Tennis Club and the tournament's website. More information relating to the tournament and tickets can be found here:
http://seniormasterscup.com/en/.
Diana Morales Properties|Knight Frank is pleased to be part of the tournament's programme again this year. DM Properties is renowned in Marbella and throughout the Costa del Sol as the preeminent professional agency for luxury real estate. Established over two decades ago, the company's impressive portfolio features unique and exclusive luxury villas, apartments and townhouses in Marbella, Puerto Banús and other prime locations in the area.