Looking at comparative Marbella property values and their ascendancy in recent years it becomes clear that a property that forms part of a golf resort adds more value, as they have been growing more rapidly in value than equivalent homes in normal residential zones. There are several reasons why golf resort properties perform so well, not least because the Costa del Sol is such a popular destination among golfers, for whom it is the sunny hub of the sport and its lifestyle in Europe.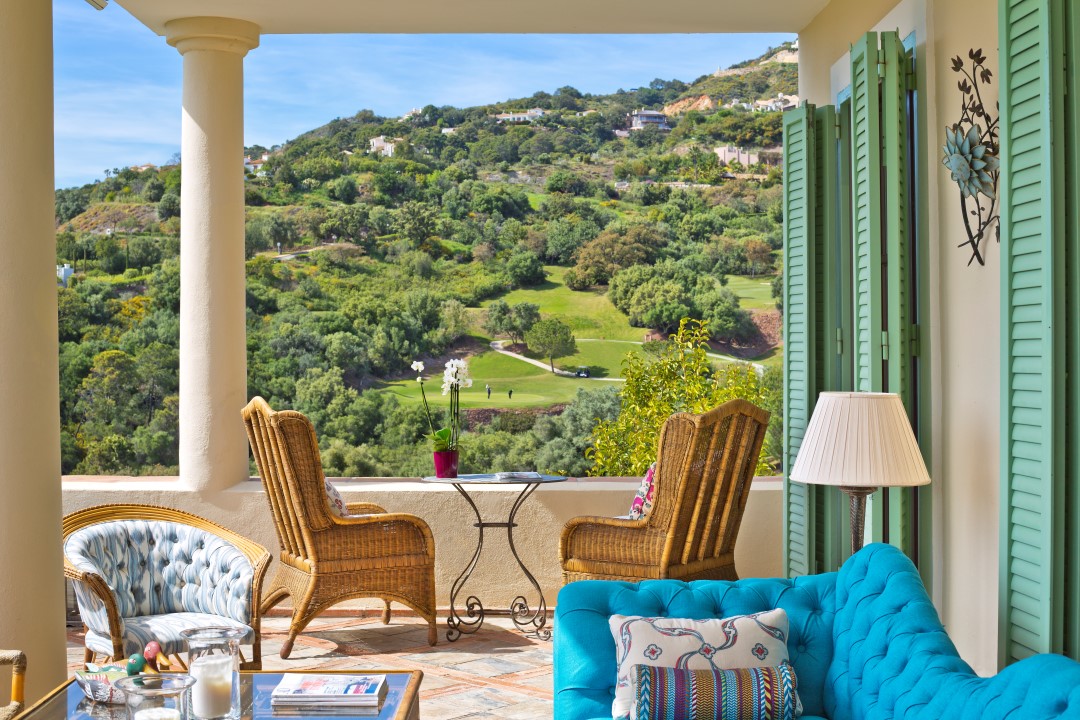 A home overlooking the fairways of a manicured golf course or close to its clubhouse is hotly desired by avid golfers and if the property offers direct access to the course from your own garden and comes with a buggy and/or golf membership, it can be a delightful deal closer. The clubhouses also provide a lively social community with facilities that usually include a restaurant, panoramic café terrace, and often also a bar, lounge and even spa, gym, beauty salon and events rooms.
You don't have to be a golfer to love the social life and wonderful green views of living in a golf resort, but amenities such as a driving range, club/buggy hire and professional coaching are clearly focused on those who practise the sport. Because they represent such a pleasant and usually exclusive living environment, golf resorts have become a very popular place in which to own property or live on the Costa del Sol, and as many are gated this adds security to convenience and style.
Not all the 60-plus golf courses in this region have residential golf resorts attached to them, but the range of such developments still offers plenty of choice and variety, not only of locations and views, but also in terms of property type and price range, and in Marbella you can opt for golf fronting villas as well as frontline golf apartments and penthouses. Examples of this are La Quinta, Los Arqueros, the Marbella Club Golf Resort, Los Flamingos and La Zagaleta in the Marbella area, as well as Finca Cortesín and La Reserva in Sotogrande.
Properties in such areas have been found to grow in value up to 19% faster than similar homes elsewhere, ensuring that a golf resort property on the Costa del Sol is an excellent investment. For one thing, living within a golf resort guarantees certain on-site services as well as expansive green zones, so buyers are willing to pay a premium to live within a secure, serviced and exclusive environment with magnificent natural surroundings.
Contact DM Properties – Knight Frank for an authoritative selection of golf and other properties for sale in and around Marbella.