Golfers love autumn and winter on the Costa del Sol, when the weather tends to be blissfully mild and sunny. Frontline golf properties in Marbella are popular among northern Europeans looking to escape from dark, cold winters to their second homes in the sun.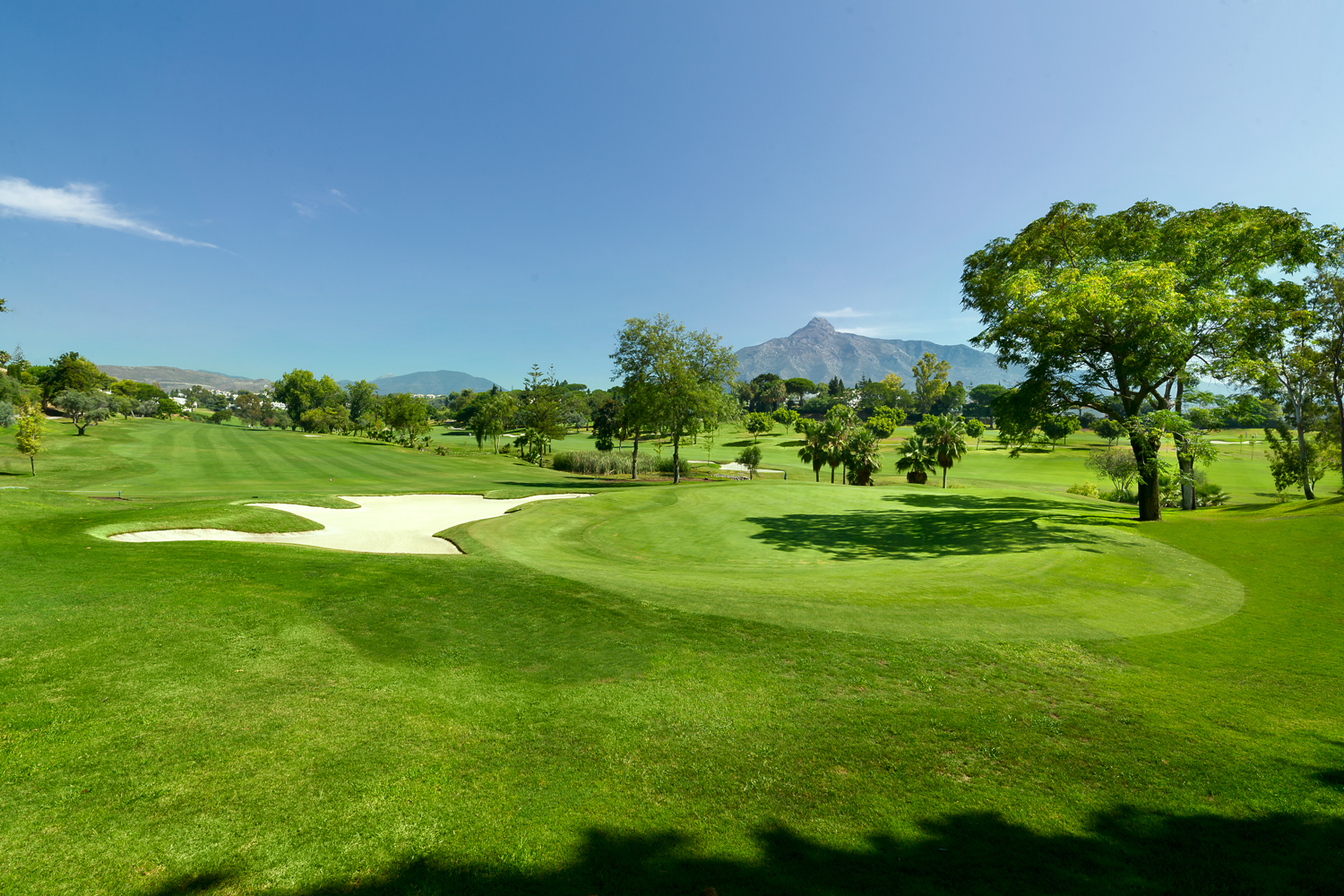 On the doorstep, there are over 60 golf courses and in excess of 125 beaches to choose from, along with some of the finest scenery and leisure amenities to be found in all of Europe. Sotogrande and Marbella are two of the world's most prestigious golfing meccas. Neither location can fail to impress when it comes to challenging greens, stunning views and year-round sunshine.
Golf events in Sotogrande and Marbella
This winter, keen golfers won't be missing the The Gecko Tour on Thursday and Friday, 6 and 7 February 2020. Hosted this year at La Cañada Golf Club, the Gecko Tour is a highly competitive tournament taking place across southern Spain's top golf courses. Elite amateurs and professional players descend upon the area from across Europe and worldwide, including Russia, the USA and Scandinavia during the winter months.
Marbella will be welcoming another high-level competition to the Aloha Golf Club in Nueva Andalucía; namely the Spanish Ladies Open (Costa del Sol Open de España Feminino). The tournament, which runs from 28 November to 1 December, attracts the best female players from around the world with 96 participants signed up to compete in the competitive stroke-play competition.
The San Roque municipality is rich with excellent golf courses, so if you'd like to experience more, you could also check out the prestigious facilities at the Real Club of Sotogrande and Valderrama, which famously hosted the Ryder Cup in 1997.
Another event to keep your eyes out for is the Solheim 2023 Tournament, the most important team event in women's golf world and one which Marbella's local authorities are allocating significant money and resources to pitch for. If successful, this will be the first time since its creation in 1990 that the Solheim Cup takes place in Spain, and only the fourth time outside Britain. The Solheim Cup is the sister championship to the men's Ryder Cup and is particularly important, with the popularity of women's golf increasing at a remarkable pace.
The president of the Costa del Sol Tourist Board, Elías Bendodo, says that Málaga province has all the technical requirements, tourist facilities and infrastructure necessary to host the Solheim Cup, which would attract around 70,000 spectators to Marbella and be yet another feather in the cap for the Costa del Sol.