For sunlight and views, the Costa del Sol's best properties have always been focused upon a southerly orientation that offers warm golden rays and a mesmerising perspective of the Mediterranean Sea, which washes the Marbella coastline. Today's homes emphasise both, with large glass frontage and floor-to-ceiling windows, but there are more ways to make sure you get the most of your property's vistas.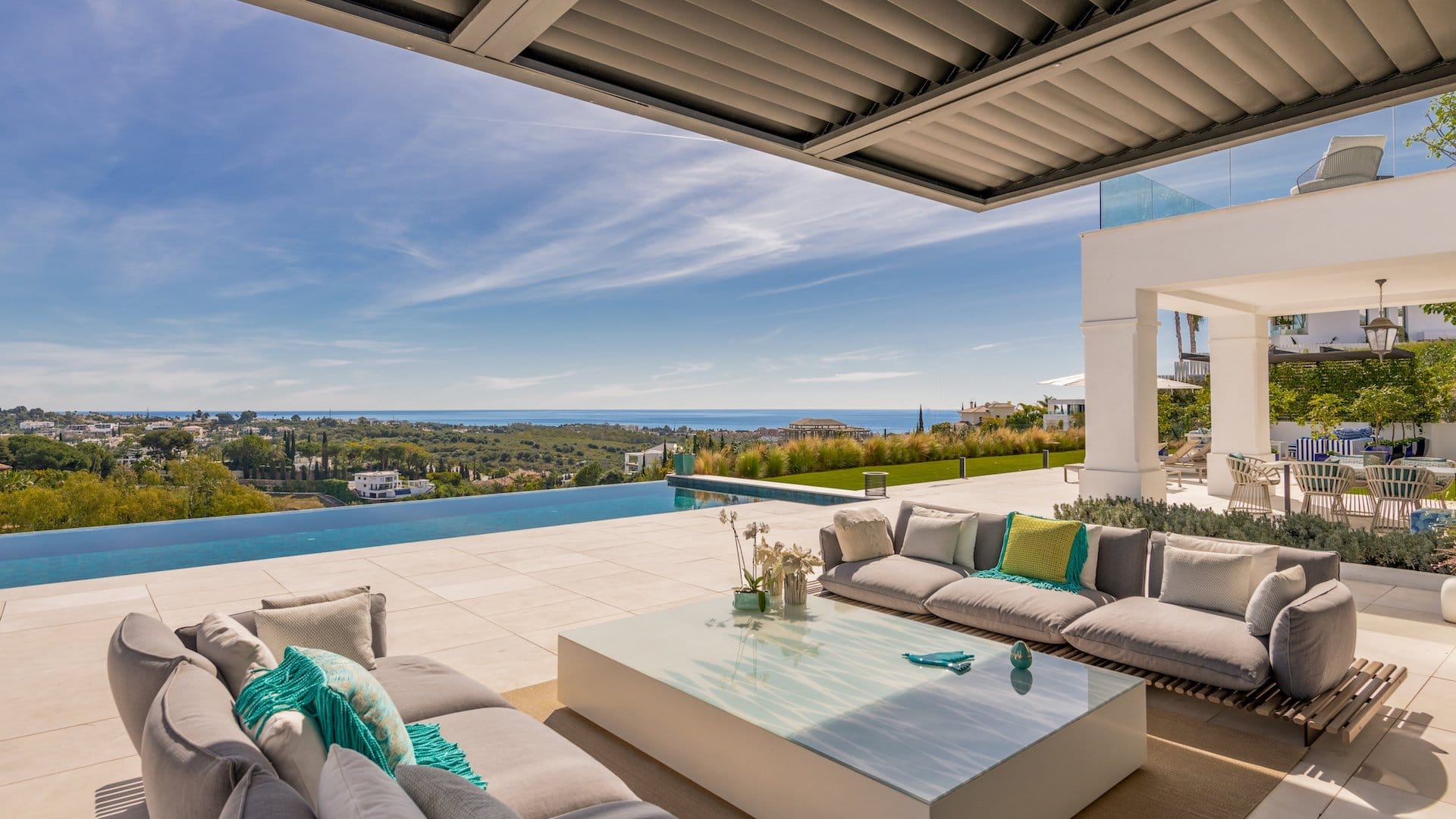 The combination of mountain, sea, golf, city and country views that can often be enjoyed from different parts of a Marbella property – and sometimes even from a single terrace or living room – serve to provide the backdrop to a unique quality of life. Together with the richly golden light and gorgeous sunsets, they serve to inspire us and bathe the setting of our homes in beauty and immense variety.
Frontline beach apartments and country club villas whose hillside elevation afford panoramic views are great examples of this, but in addition today's architects and property developers position their creations in such a way as to maximise the impact. Open decks and infinity pools seem to merge with the azure sea on the horizon, while the living rooms of penthouses and modern villas capture the essence of sun, sea and sky in a unique way.
Get the best out of your home's views
Modern open-play living spaces and master bedrooms suites are designed to ensure such views are with us throughout the day, and they are aided by modern interior decoration inspired by its surroundings, as well as natural materials and lighting that play with space, depth and colour tones as the sun moves across the sky and gives in to night. Important in this is also the distribution of furniture, and therefore you will notice modern homes in Marbella are decorated in such a way as to provide a sense of space, with furniture not evenly spread but clustered, so as to allow pockets of open areas.
They help to avoid a sense of clutter, create distinct areas within a room and serve both to enhance the views and to work with them and further beautify the home and its décor. In this way the gentle beauty of gardens, the ephemeral quality of the shoreline stretching into the distance and the dynamic of a city's nightlights create an ambience and wow factor for which Marbella homes are well known. Contact us to experience this for yourself.