Among the luxurious residential areas and private enclaves of sophistication that compete for your attention in Marbella, La Zagaleta stands out as the most exclusive and private of all.
The drive up to La Zagaleta is reminiscent of the LA hills or the Côte d'Azur, with sprawling villas spilling over the hillside in absolute seclusion, but turn around and let your gaze slide down the golf course towards the sea and up to Gibraltar, and you will instantly be reminded of where you are – on the southern tip of Europe overlooking the Straits and the African shoreline.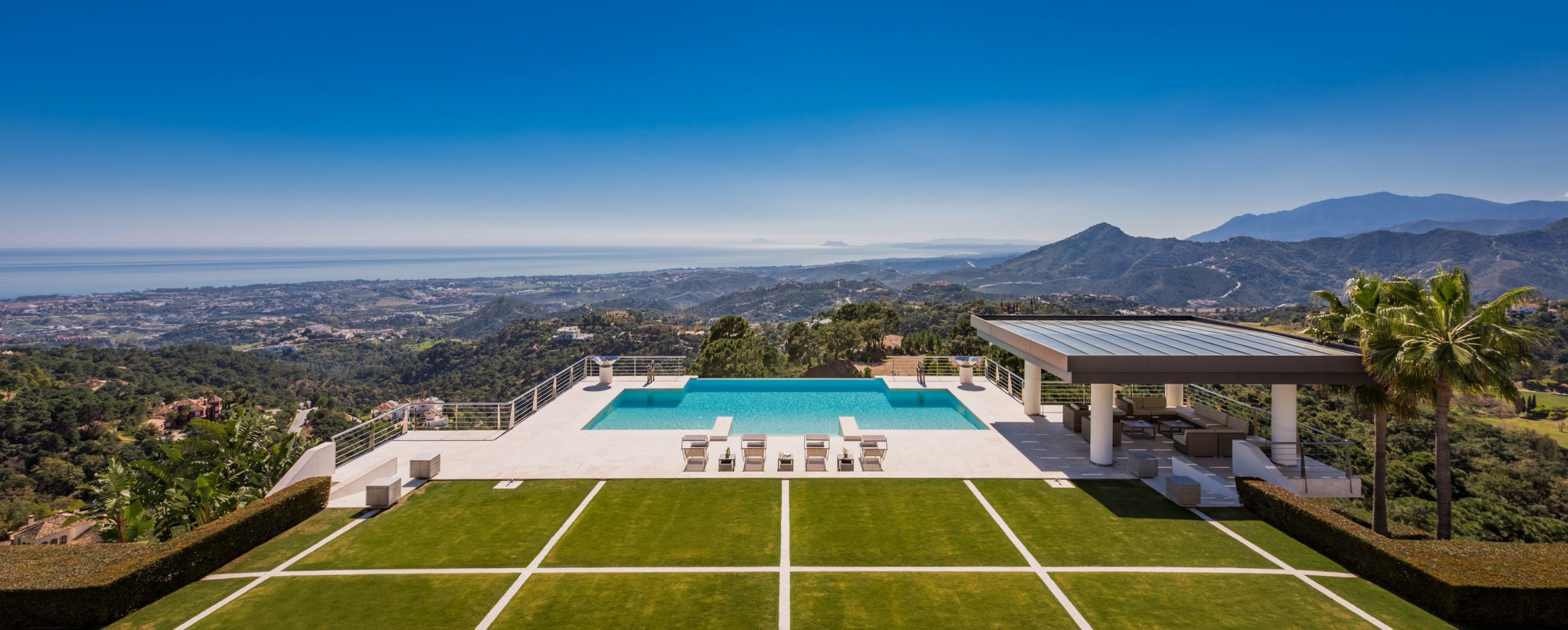 Homes become sparser and the greenery denser as you work your way further up the foothills of the Serranía de Ronda, the spectacular range of mountains and valleys that dominate the interior between here and the country town of Ronda. Marbella still lies at your feet, the sea sparkling blue in the sun, as you reach the turn-off for the private gated community that is La Zagaleta.
This privileged enclave takes its privacy very seriously, and as a result it is the favourite of many of the truly famous and powerful people that frequent Marbella, offering them a sense of security and a freedom of movement that is hard to match elsewhere. La Zagaleta Country Club is a very self-contained haven of peace and exclusivity built on a principle of affinity between its residents.
This affinity is founded on an ability to enjoy the finer things in life, coupled with the need for privacy, security and discretion – all things at which La Zagaleta excels. The result of this is the fact that its wonderful facilities, from the scenic golf courses and horse-riding centre to the elegant clubhouse, with its restaurant, pool area, bar, lounge, billiards room and helipad, are all private.
Here, as at the tennis club, guests are welcome, but only if invited by a resident. Even the roads that wind between green hills and valleys covering the 900 hectares of La Zagaleta are exclusive to property owners alone. It will, therefore, not be surprising to find that the plots are large – allowing for optimal space and seclusion – and the properties suitably impressive. Though they vary greatly in style, from rustic and contemporary to ultramodern, La Zagaleta maintains an aesthetic control mechanism that ensures no one property is allowed to detract from its neighbours or surroundings.
Enjoying open views of nature, golf fairways, the coastal area of Marbella and the Mediterranean all the way to North Africa without itself being intruded upon is one of the main strong points La Zagaleta can offer its homeowners, not to mention a gorgeous and beautifully maintained natural environment rich in indigenous plants, trees, flowering species and even such wildlife as deer and pheasant. It is therefore not just the privacy and the quality of its services and properties that makes La Zagaleta one of the most truly exclusive residential areas in Europe.