With this new edition of Highlights, our company's flagship publication, we reach you in unusual and tumultuous times. Having survived fears of an oncoming recession in 2019, we entered the new year on a positive note, with surprisingly good short-term economic forecasts and a significant rise in enquiries for properties on the Costa del Sol. Now we are faced with another global challenge – the second in little more than a decade – and although no-one knows exactly what the economic impact will be, it will be overcome in the end, as humans are nothing if not adaptable and resourceful.
The demand for the uniquely privileged setting and lifestyle that Marbella and its surroundings offer remains as strong as ever, and in this issue we showcase some of its best facets, including some of the region's finest homes and examples of style. We also share the results of the 2020 Knight Frank Wealth Report, an authoritative information source built upon exhaustive industry polls and interviews with leading figures and HNW decision-makers, which provide an invaluable gauge of sentiment and capital/investment flows.
In line with this, we look at new trends, consumer/investor preferences and what the sector is doing to respond to these. Increasingly important concerns are wellness and sustainability, and in this issue we have expanded the editorial content to focus on how we are adapting and incorporating these into our everyday lives and decisions regarding future investments.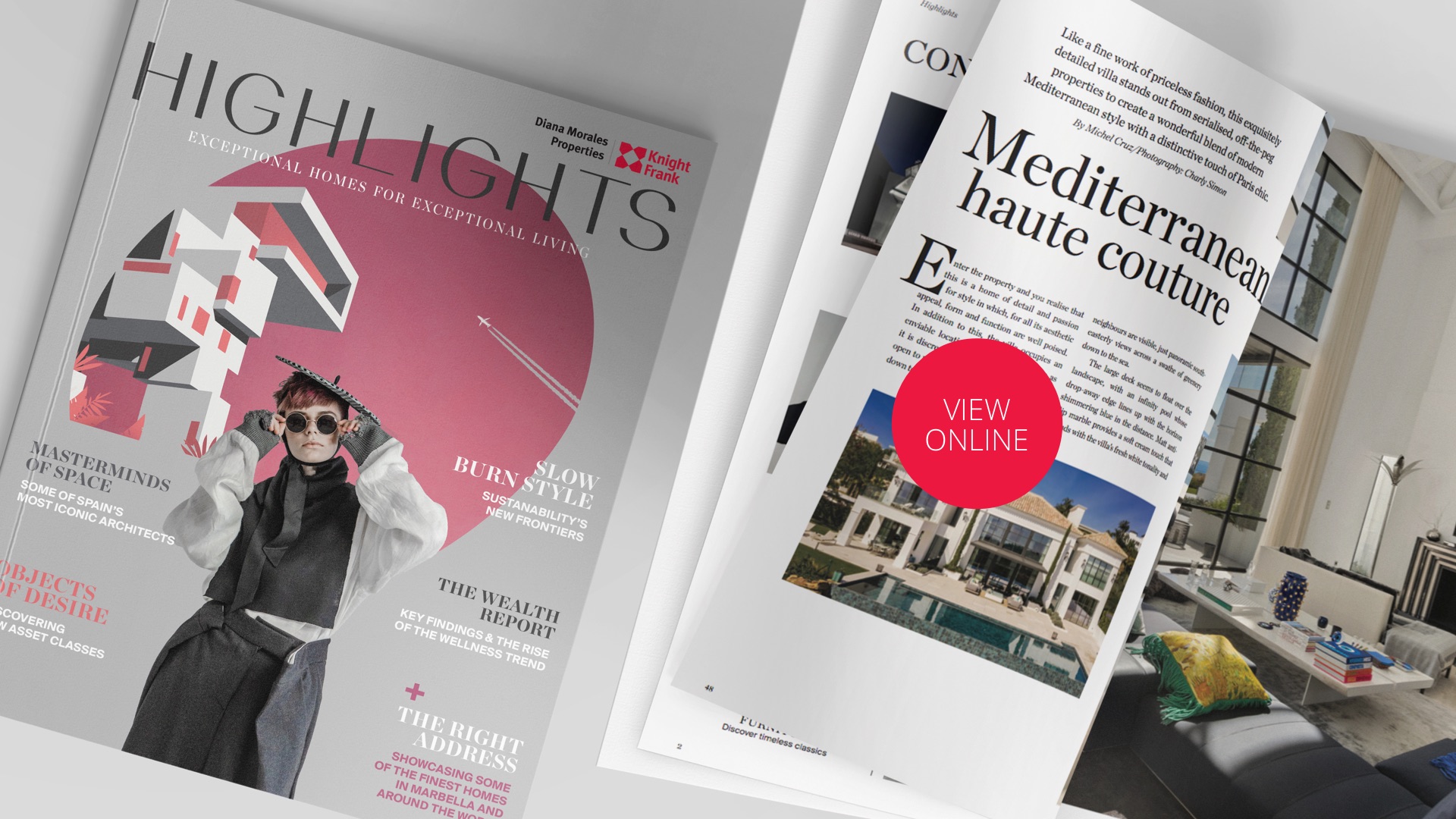 We have carefully curated a selection of articles featuring new eco-friendly lifestyles, how the fashion industry is responding to a growing demand for sustainable collections, the new hybrid Porsche Taycan and a look into some of Spain's most iconic architects.
Naturally, we also focus on lifestyle, for this is what helps to define our beautiful part of the world. Indeed, when people buy a home in Marbella, they acquire a lifestyle as much as a property.
I hope you enjoy reading as much as I have enjoyed preparing this year's issue for you.