Knight Frank has launched the 16th edition of its flagship publication 'The Wealth Report', your global perspective on the key trends impacting wealth and property markets.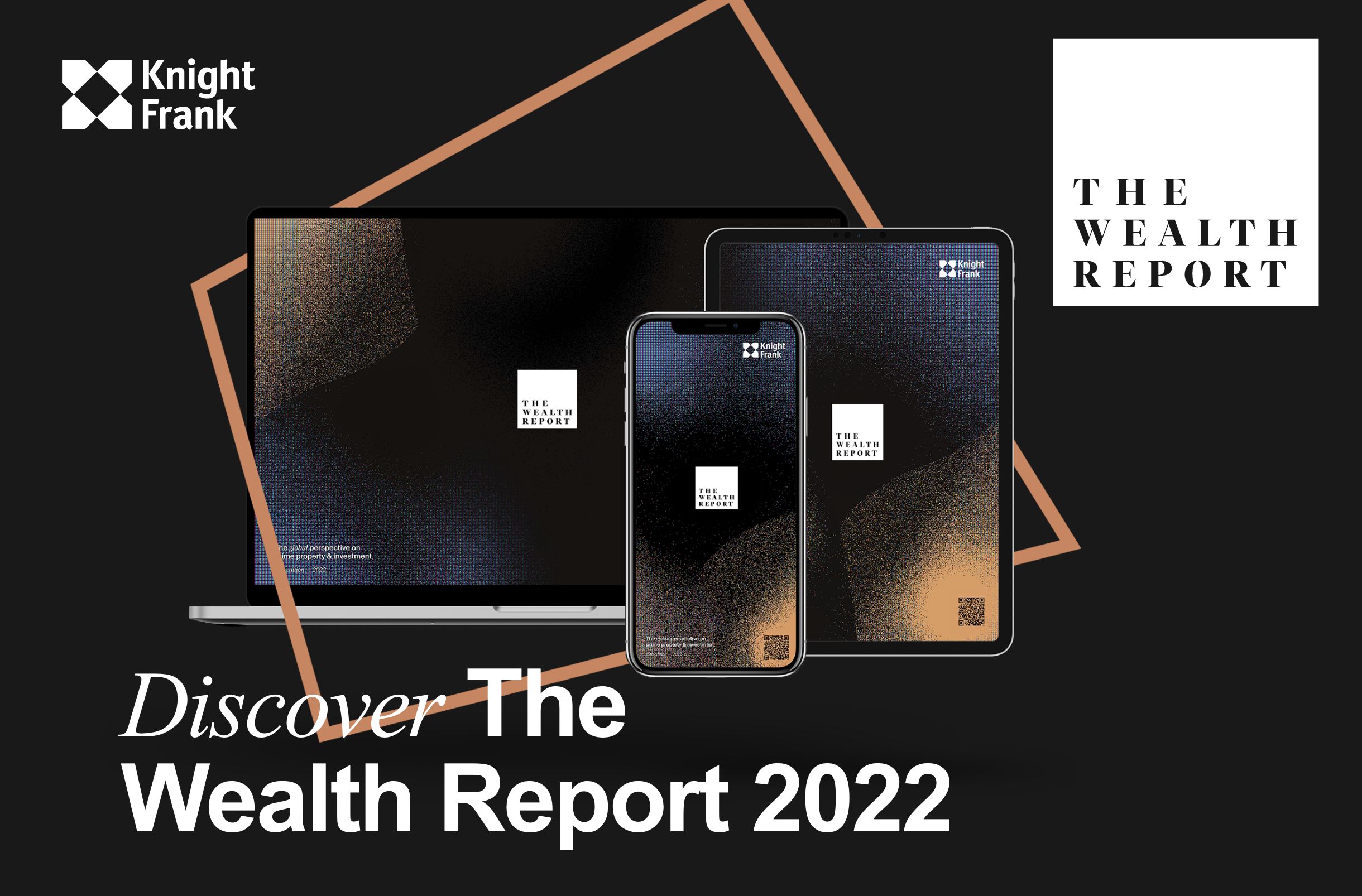 The outlook for our markets is of little relative importance compared with the unfolding humanitarian disaster in Ukraine. However, given the current crisis we need to be aware of rising risks. Alongside the growing geopolitical turmoil in Europe, Covid-19 continues to present challenges, inflation is a growing concern, wealth inequality continues to rise, and environmental issues require firm action. Clear insight is needed now more than ever.
In case you missed the launch event on 2nd March or would like to watch it again, it is now available on demand, to give you a 30-minute digest of this year's key findings.