The Leading Property Agents of Marbella, Spain -a network of top real estate agents on the Costa del Sol- recently held a seminar at the NH Alanda Hotel & Spa.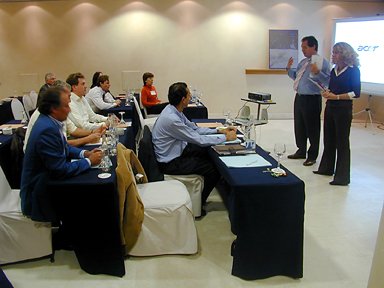 Members were briefed of the LPA´s new communication system, the Intranet for members, aside from receiving an informative seminar by leading UK lawyers and tax specialists regarding forthcoming changes to the UK law in the area of private pension funds.
The speakers informed members that the relaxation of investment controls will allow investment into overseas residential properties with greater facility. Members also enjoyed comfortable chats with the presenters, which everyone agreed was a handy way to tackle any remaining questions.