The Costa del Sol is home to many a remarkable facility, from state-of-the-art motor racing circuits and aerodromes to bullrings, sporting arenas and, just outside Mijas, a professional hippodrome.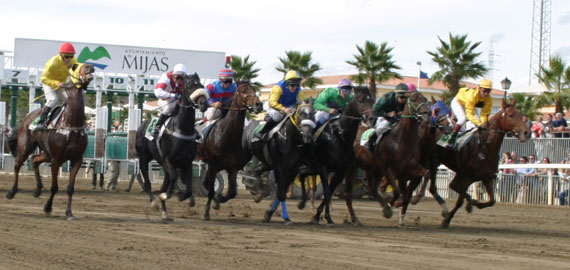 Situated between Fuengirola and La Cala de Mijas, the Hipódromo Costa del Sol is a wonderful venue that combines its professional horseracing facilities with open public spaces, ample parking and a wide choice of restaurants and cafés. On race days (and evenings), the circuit comes alive with the excitement of parading horses and jockeys, those deliberating their choice of bet and of course the races themselves.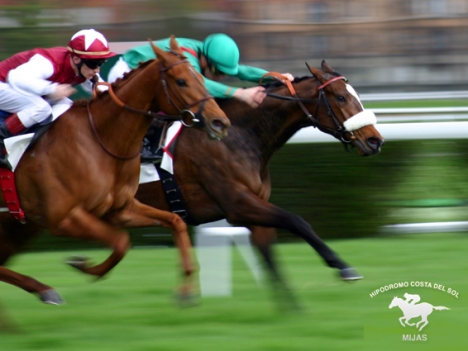 In between the different races there is also entertainment, often in the form of live music, dance troupes and also acrobatic performances and displays of exotic cars, bikes and other curia. Accompanied by the lively social scene that marks this sunny corner of Europe, a day at the races is a great experience free of the formality of some racecourses, and as accessible to laymen and horseracing aficionados alike.
In this setting it is therefore possible to combine a visit to the races with shopping, sunbathing on the beach or a game of golf, and naturally the action takes place against stunning backdrops of sea, blue skies and majestic mountain ranges. At just half an hour from Marbella town, therefore, you can enjoy a relaxed and festive atmosphere as well as watch international riders and horses in action – and maybe make a little money in the process, though as always that depends more on luck than skill.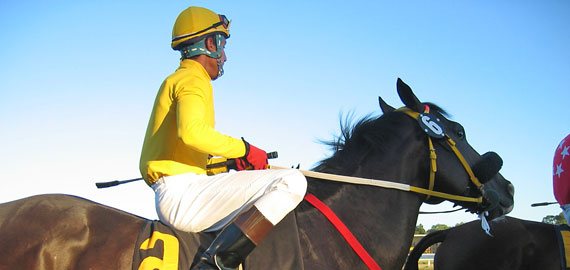 In August, races are in the evening and will be accompanied by flamenco performances by the Escuela de Baile Alicia Iranzo, Argentinean BBQs, a varied restaurant offer, a children's play centre, handicraft displays and free donkey rides for the kids, with free parking and an entrance fee of 5 euros for people between 18 and 65.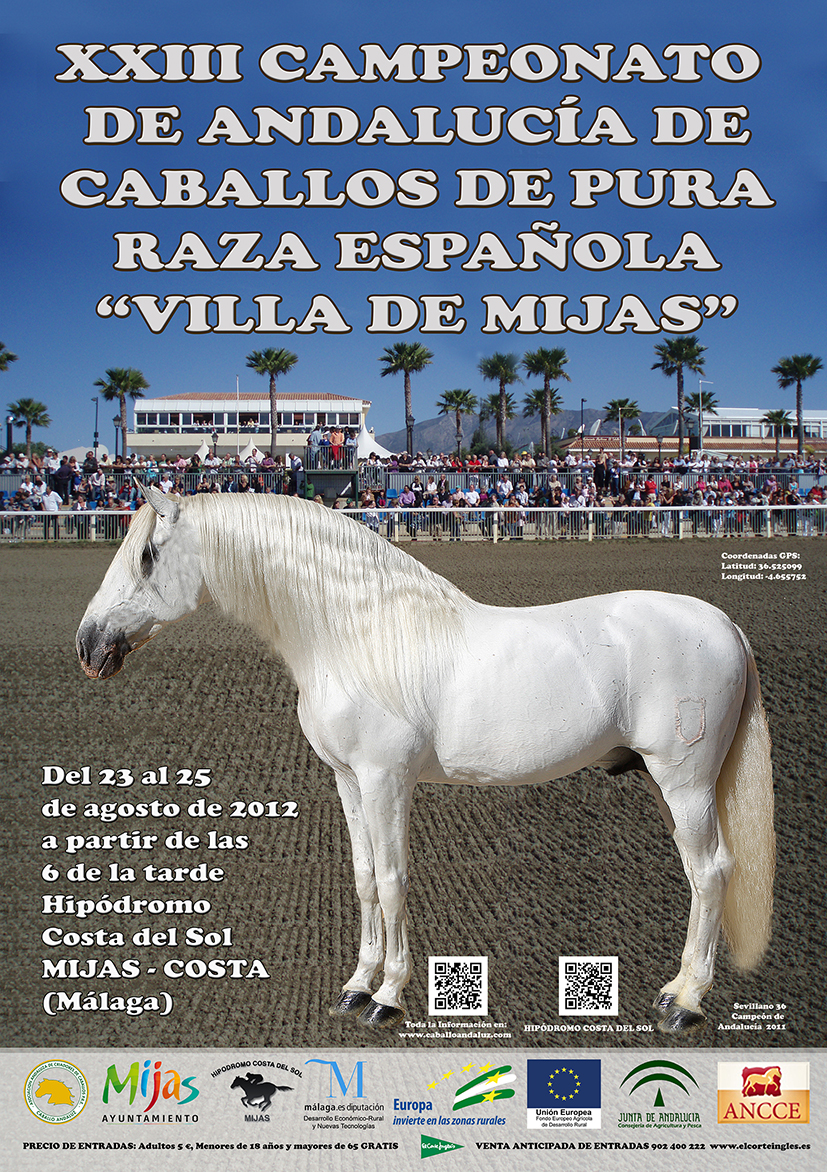 The same conditions apply to the 23rd edition of the Campeonato de Andalucía de Caballos Pura Raza Española. Held from 23-25 August at the Mijas Hippodrome, this event celebrates the beauty and nobility of the Spanish thoroughbred, recognised across the world as one of the finest examples of equine breeding. The most important congregation of its kind, it will bring together the finest Spanish bred horses from across Andalucía and throughout the country to decide through a series of dressage competitions which represents the breed best in its looks, movement, training and bearing.
For lovers of horses and those who wish to have fun while experiencing something new it promises to be an event to look forward to.
www.hipodromocostadelsol.es