Already noted for the functionality of its website and the quality of content on its blog, DM Properties can now also be accessed via your mobile phone through a website, blog and social pages that are fully mobile-friendly.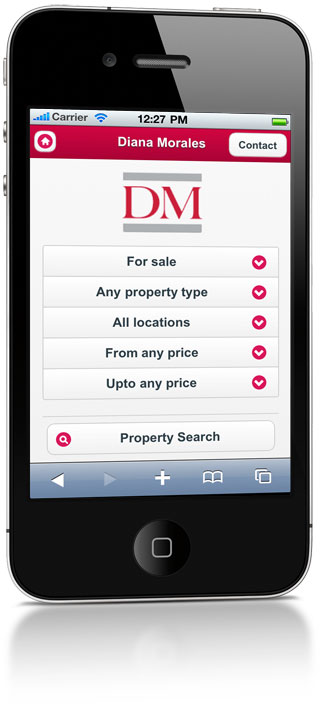 Designed entirely with the screen size, functionality and usage patterns of mobile devices in mind, the DM pages are optimised for use on iPhone and Android alike, offering clear layouts, larger buttons, high operation speed and functions created specifically to make life easy when accessing the Internet from your mobile phone.
DM Properties was quick to realise the importance of developing quality websites well over a decade ago, and now it is doing the same with mobile access. Already millions of people use their mobile phones to access information, read emails, stay in touch through Facebook or search websites, and it is expected that by 2014 more people will be going online through their handheld devices than through PCs, laptops and tablets.
Regular visitors to our web pages, readers of our frequently updated blog and those of you who interact with us and share ideas and recommendations on Facebook and Twitter will now be able to do so both from computers and mobile devices. So give us a try and let us know what you think, and if you like what you're seeing then we'd love for you to follow or like us, and be regularly updated about news, events and intelligent property information both in the Marbella area and abroad.