December is an exciting time in Marbella as people start preparing for the Christmas, New Year and Three Kings holidays. But whereas the visitors and residents from Northern Europe may be more used to shopping in freezing temperatures at this time of year, in Marbella we can still enjoy spending time outdoors under blue skies and a mild climate.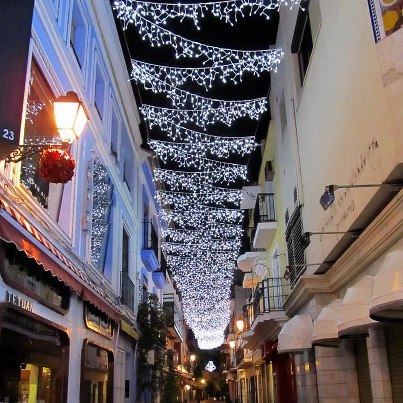 As well as the gorgeous decorations to admire, there are plenty of markets and events to visit, many demonstrating the traditional Spanish customs enjoyed over the holiday period. People from other countries are, however, equally keen to introduce Marbella to their cultures, festivities and celebrations, so there really is something for everyone to see and do.
If you're concerned with getting all your present buying done before the big day, then why not visit one of the Christmas markets, like the one in the Marbella port area (Puerto Deportivo) any Sunday during December between midday and 6pm to buy handmade presents for your loved ones at the Marbella Christmas Market or Zoco del Sol Christmas Market open daily from 11am to 6pm in the centre of Puerto Banús.
One of the most important Spanish yuletide traditions is the building of a nativity scene or Belén in public places for all to see and enjoy. Marbella's is ready to admire in the Old Town, but on Sunday 16th December it will be joined by a Live Nativity Scene and Christmas Concert enacted by the Hermanas Maldonado Dance School and Municipal Band (Parque de la Alameda) at 12.30pm and 4.30pm.
Why not take the children to the Santa's Grotto in the park at the same time? It's open weekday evenings from 6pm to 8.30pm, Saturdays 11am to 1.30pm and 6pm to 8.30pm, and on Sundays from 11am to 1.30pm. Before the children post their letters there to Santa Claus, make sure they've included their name and address to ensure they get a speedy reply! The Three Kings grotto and postal service will take over from 26th December in the same location.
If you'd like to hear some Spanish Christmas music, the Mediterranean Small Orchestra, Promalaga Youth Orchestra and Children's Choir of Saint George will be performing at Teatro Ciudad de Marbella on Saturday 15th December. For more details and ticketing information, visit the website.
Friday 21st December is a great day to take a walk around Marbella's Old Town to see the festive lights and Belén nativity scene in particular, as on this day Marbella Town Hall has arranged for the businesses and shops in the area to hand out tasters of their holiday products to passersby as a promotion of their wares. Santa Claus is also due to visit the Old Town at 6pm, so keep a look out and make sure you're being good!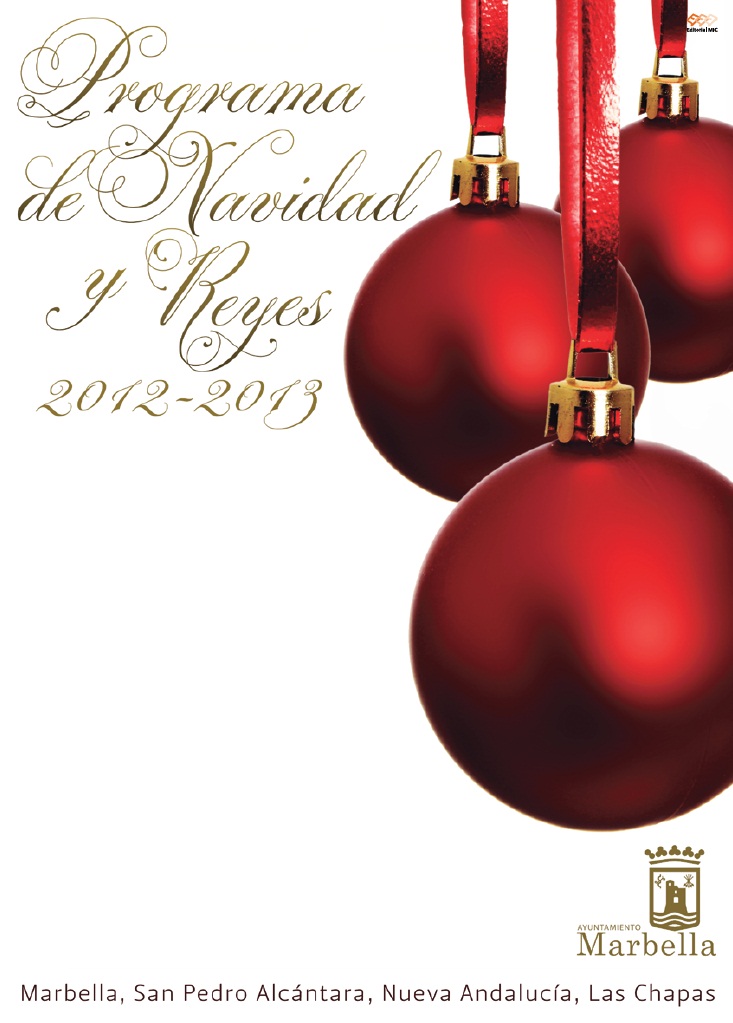 Of course, it's not all about Christmas – there's also New Year's Eve to celebrate! Plaza de los Naranjos in Marbella's Old Town will be hosting their annual party with music provided by two orchestras. Don't forget your 12 grapes to eat with each strike of the clock at midnight!
And last but not least, the Three Kings will be parading through Marbella as per tradition, starting at Calle Guadalete and travelling down Avenidas Severo Ochoa, Ramón y Cajal and Ricardo Soriano from 6pm on Saturday 5th January.
From all of us at Diana Morales Properties Marbella, we wish you a Merry Christmas and a Happy New Year!