Christmas is a global celebration, though the exact traditions that accompany it can vary from country to country and region to region. On the European mainland, for instance, Christmas Eve on the 24th of December, is the highlight of the festive period, while in English-speaking countries it is during Christmas Day on the 25th that families come together to exchange gifts and enjoy festive meals.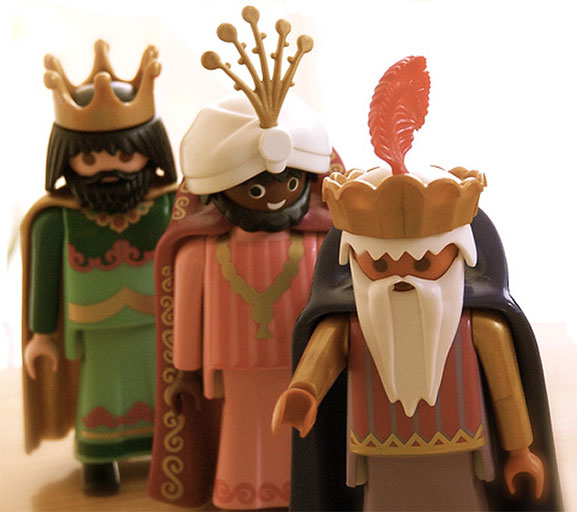 In Spain too the 24th is the pinnacle of the 'conventional' part of Christmas, but Spain would not be Spain if it didn't have a little extra to add to the festivities. In keeping with its Catholic traditions, the Día de los Reyes (Day of the Kings) is another integral part of the Christmas celebrations – and the day on which children receive their presents.
Held on 6th of January, at a time when most of the world has returned to sombre reflections of winter, Three Kings Day is traditionally a time of great excitement for children throughout Spain and Latin America, a time filled with sweet delicacies, toys, singing and processions. In short, a child's paradise.
This 'extension of the party' fits very well with the Spanish penchant for festivities, but it is grounded in firm theological roots. While it may be lost on many an excited youngster, Three Kings – or the Epiphany, as it is also known – celebrates the confirmation of Jesus Christ as the Son of God through his revelation to the Gentiles (non-Jews) of the world. The three kings, Melchior, Gaspar and Balthazar, who represented Europe, Arabia and Africa respectively, travelled to Bethlehem to celebrate the arrival of the long-awaited Saviour.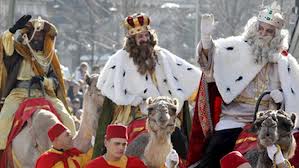 These kings, often referred to as Magi, form the basis of the processions and other traditions surrounding the festivities on the 6th. The evening before, children will traditionally attend the parade in their local town or city where the Three Kings will tour the main streets greeting the crowds accompanied by their assistants and a host of popular cartoon characters distributing tons of sweets. Later that night, they polish their shoes and leave them in neat rows in the living room – awaiting the Kings' approval and the presents they leave behind, hoping that they will tick all the boxes of the wish lists in the letters sent to their Majesties. 'Bad' children were originally given a lump of coal instead, though these days it comes mostly in the form of black candy that accompanies a day of opening gifts, attending processions and consuming copious amounts of cakes and sweets.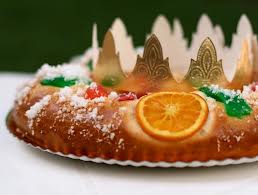 Though even in Spain Christmas traditions are increasingly international, it is well worth visiting the festivities and absorbing the atmosphere of a typically Spanish Christmas.
If you are in Spain, why not indulge in the traditional Three Kings day breakfast with a piece of "Roscón de Reyes" (Kings Cake) and hot chocolate to mark the end of the festive season!