Phrase the above as a question and you will get a great many different answers. Some will say the kitchen, traditionally not only the warm, lively place where food is kept and made, but also the social hub of the house. It's good to see that the modern kitchen has made a full comeback in importance and is again a favoured place to cook, eat, chat and relax, but in general it's too cold and uncomfortable a place to really let your hair down.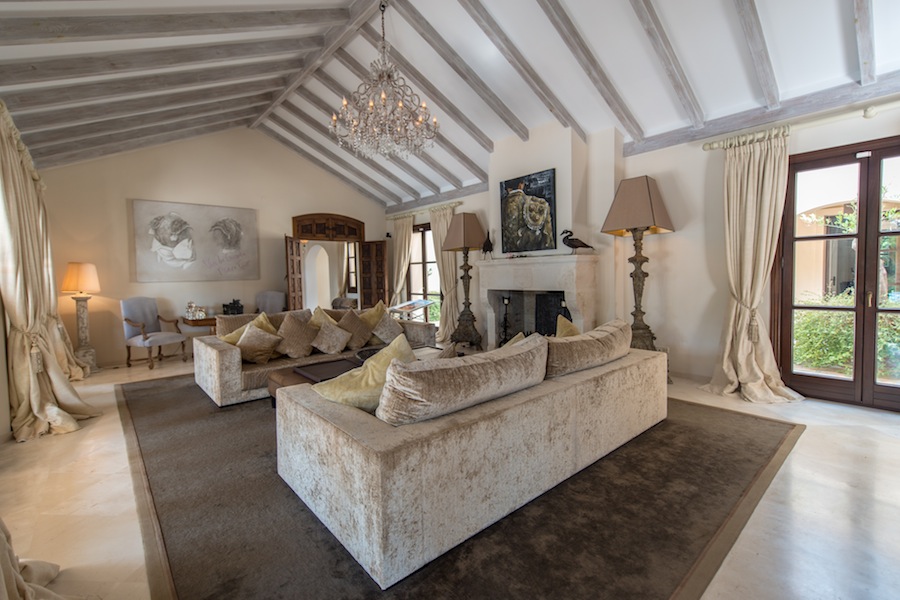 How about the bathroom, then? Yes, this is an important space, especially if it is warm, cosseting, perhaps with under floor heating, luxurious tiles or marble and dehumidifying mirrors. Add a large-enough-for-two step in shower or a pampering hydro bath and it's very tempting to call this the supreme chamber, especially for ladies, but no, it remains a space you can only spend so much time in.
It's not the dining room, however many a pleasant night has been spent there in good company, or the terrace overlooking the pool – regardless of the obvious pleasures of summer it offers. Perhaps a games room, where most likely dad can bring the inner child out again and indulge himself in interests ranging from train sets to computer games? Or a gentleman's study, resplendent in wood, leather and the ornamentations of comfort and learning? No.
In fact, you would almost say yes to the bedroom, that private domain of comfort and dreams with the double character. At once a retreat where you can get comfy and warm, eventually dozing off with the innocence of a child, it is of course also the room where all kinds of other entertainment takes place. Essential in many ways, it is too private a place to call the heart of a household, besides those who spend too much time in it could be accused of agoraphobia.
To us the answer is ultimately obvious. Isn't the living room the one, by definition of its very name, that is made for living? And isn't it the place where you can relax in solitary peace yet also be surrounded by friends and family? In modern times it is, in fact, the place where the family comes together, guests are entertained and most of the home's comforts – not least the sofa and the television – are located.
Perhaps for this reason it also tends to be the most elegant or finely decorated room in the house, a comfortable showcase with the double role of familial retreat and place in which to receive guests. Add a warm fireplace, fantastic views and a lively family and it becomes clear why architects should always regard the living room as the most important one in the house – and in showing it its due respect provide sufficient space, light and comfort for its occupants to enjoy.
We invite you to take a look at some of our favourite living rooms in our Pinterest board.