When considering whether to buy an older or newer type of Marbella property one should first and foremost follow personal preference. At the end of the day there is no clear-cut benefit differential between a newly-built home or a so-called re-sale/existing one, so much of the decision will be down to individual taste and the quality of the properties that pass before you.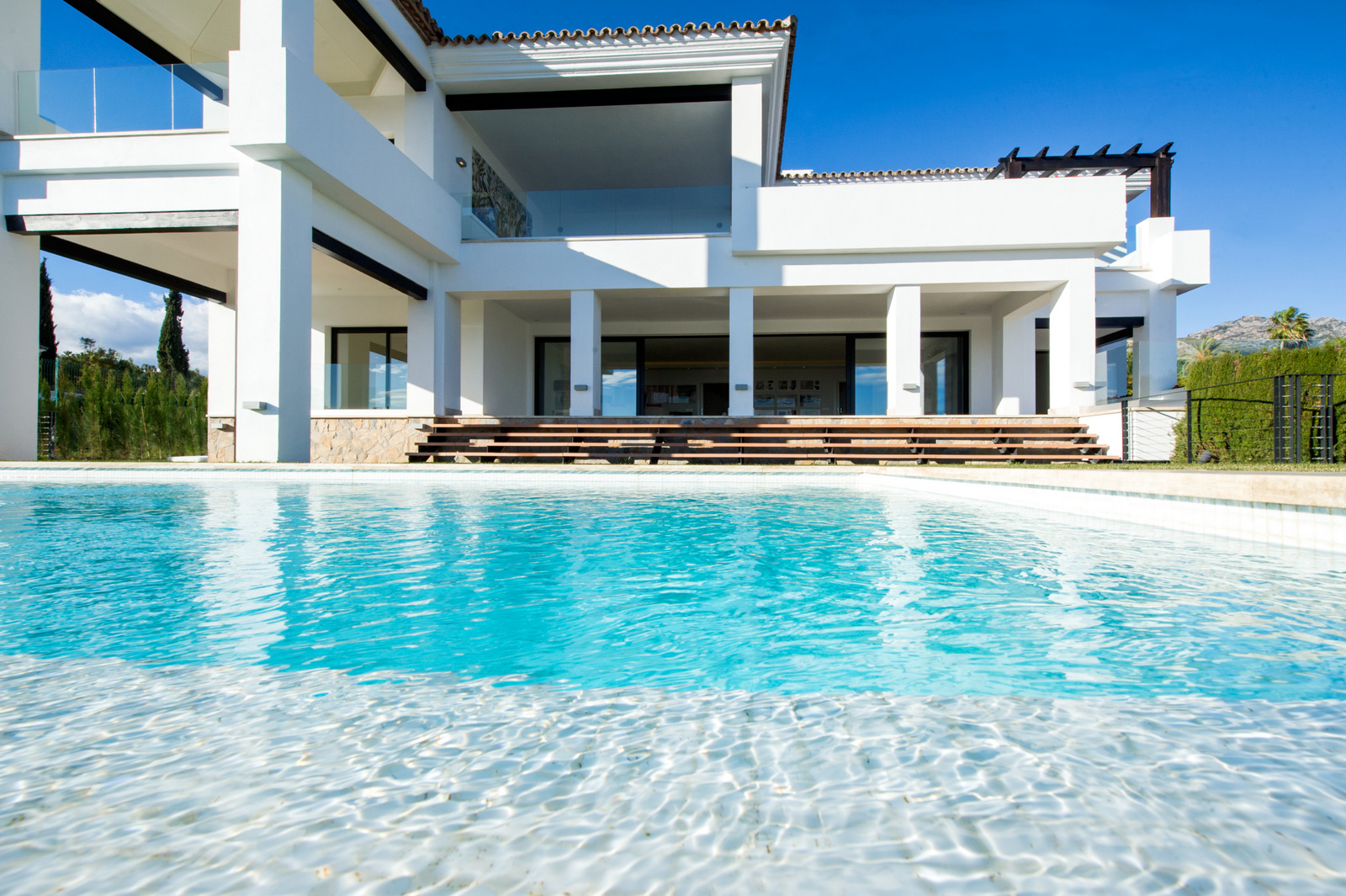 Having said that, if you listen to what the market is telling you at any given point it may help to sway you one way or the other. If making an optimal investment is first and foremost among your priorities then this market feedback will be all the more important, but if it is a long-term home you're seeking then it is far more permissible to let your heart reign whilst keeping your brain engaged in the process too.
As it happens the Marbella market, like many around the world, is currently in the midst of a new trend that puts modern homes on centre court. This means that those properties, be they villas or apartments, that feature modern architectural styling, crisp clean interiors, the latest technical amenities and stylish contemporary kitchens and bathrooms are most sought-after of all.
Naturally you can lay age-old real estate truisms over this, such as the one about location, location, location, so that if you find a sleek, modern property right on the beach you're looking at what is called prime real estate. To those wishing either to be 'trendy' or to maximise the returns on their investment it is therefore highly advisable to look for the sexiest, most modern property in the best possible location.
Trend vs Value
Such a property would be 'on trend' and as such would be easier to sell and also command high capital growth potential – but all of this comes at a cost. Mindful of its greater potential more people are searching for this kind of property, and it is in this segment that there is the greatest demand, and for the time being the least supply. Most new construction in the coming years will be modern, but for the time being there is a remarkable degree of scarcity.
So much so that clever investors have been buying up older properties and transforming them into state-of-the-art contemporary homes, both inside and out. Naturally this is easier to do with a villa than an entire apartment complex, and already it has given rise to a thriving specialist segment of the Marbella real estate market, but it doesn't change the fact that trendy modern homes with the greatest potential to rise faster in value are also more expensive and harder to find.
This makes the advantage of new vs older in the present Marbella market a little less clear-cut. Especially if you're looking for a cherished holiday home that the family can use for many years to come, or want a place to call home for the foreseeable future. In the latter cases you may actually find that there is a lot more choice among existing properties and that you get a lot more house for your money. You may actually prefer a less modern style that is also more reminiscent of its Andalusian surroundings…
The reality is that there is no simple formula other than that investment-driven buyers will put a premium on appealing modern homes while end-user buyers can comfortably prefer the charm of an existing house without feeling that they are investing in something essentially unappealing. Don't forget that the right re-sale property is easily updated – and it is possible to combine the best of an older property with charm, with the latest comforts and technical infrastructures.
Have a look at some examples of modern and existing homes offered for sale through DM Properties.