This villa has a beautiful and well maintained garden is the frame of one of the best sited villas in La Zagaleta Estate. No doubt the owners who built the house in 2001 must have done a thorough search to find this plot which offers fabulous views of the sea and hills around.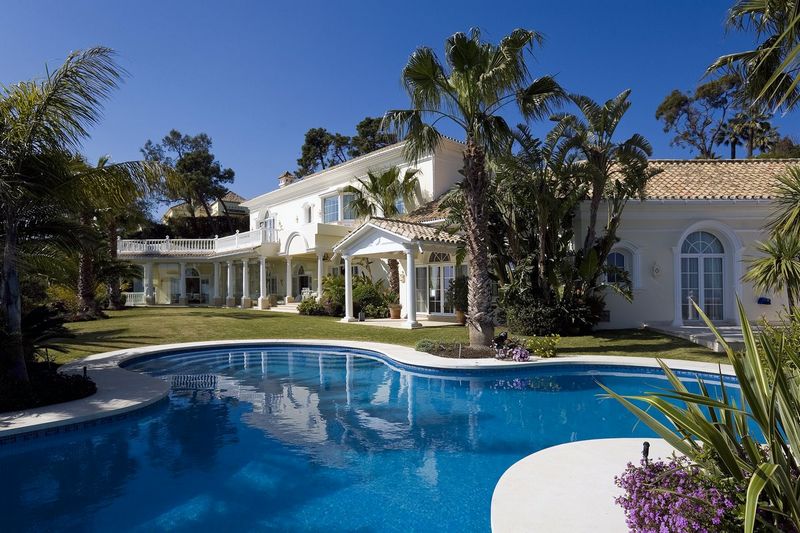 The villa is perfect for a couple with guests or visiting family. The guest bedrooms are in a private wing on the ground floor and also in the basement which because of the slope of the plot has direct access to the gardens whilst the master suite occupies the upper floor and has a large open private terrace. When the couple is alone in the house, the guests' wings can be easily closed off and they use their master suite upstairs and the reception rooms on the ground floor so they house is more intimate and manageable.
The large covered terraces on the ground floor has folding glass doors thus making it posible to use them during the whole year. It's a delight to sit here on a winter day to enjoy the views over the garden and swimming pool and bask in the sun.
Here you can find more details and pictures of this villa in La Zagaleta. If you are interested in visiting the property, please do not hesitate to contact us and we will arrange a meeting.
Diana Morales