Each year, Christie's International Real Estate issues a thoroughly researched report focusing on the international luxury market. As specialists in exclusive real estate and the exclusive representatives of Christie's International Real Estate in the Marbella area, DM Properties take a particular interest in such reports outlining global trends.
In addition, Pia Arrieta of DM Properties was also quoted in the report. Speaking on the relationship between luxury tourism and real estate sales, Pia said: "Russian buyers have been visiting us for several years now and enquiring about property prices, but increasingly they are becoming residential tourists instead of merely holidaymakers."
She also confirmed that the Marbella market is experiencing a notable upturn: "With many agents reporting increased activity in the luxury segment, we seem to be on an upward turn, which will herald the beginning of a new growth phase."
Summarised trends
As in Marbella, the period between 2012 and 2013 saw a broadening of demand for luxury properties that spread top-down from the most exclusive segment of the market to include a far larger part of the real estate demographic.
As financial stability improved and economic data indicated a gradual return to growth for most economies, so confidence returned and pent-up demand was released amid a growing willingness to commit funds and invest.
Low interest rates and in certain places very attractively priced real estate property began to increasingly draw luxury buyers and investors in 2012 and 2013, with real estate becoming an appealing alternative to gold as confidence slowly began to return.
This, combined with limited stock following a construction hiatus, resulted in a recovery of luxury property values that has come close to matching the recovery in the value of art and other luxury commodities.
The areas in which these trends are strongest are major urban centres, but also attractive smaller cities and prized resort towns such as Marbella, where the recovery is at least three years ahead of Spain's national market – and real estate sales grew by 24% in 2013 over 2012. In doing so Marbella outstripped major international resort areas, including the Aspen, Pebble Beach and the Turks & Caicos Islands.
The 'Golden Visas' introduced in countries such as Spain, Portugal, Greece and Australia have so far not produced the rush of investors and property buyers initially envisaged by some, but they are contributing to an overall improvement in demand and transactions.
Affluent buyers are leading the trend towards more compact modern homes featuring the latest aesthetic styles and technological amenities – and increasingly looking for a wow factor in design and luxury comforts.
DM Properties also featured in the select comparison of 'What $5 million buys around the world' with a sumptuous 5-bedroom villa in Marbella's exclusive Sierra Blanca.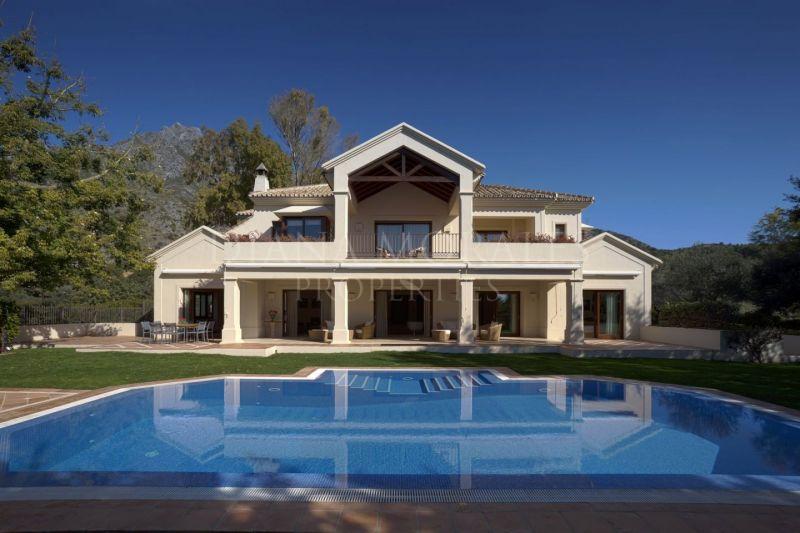 In collecting exhaustive data and analysing global trends in the luxury real estate sector, this year's Christie's International Report is largely drawing the same conclusions we are noticing on the ground in Marbella. Namely, that the luxury market is not only recovering strongly but also spreading from the very top segment downwards to a broader luxury market. It is this trend that has really heralded in the revival of Marbella's real estate sector, and while it continues to depend mostly on foreign cash buyers there are signs that both lending and the national market could begin to play a role once more. Already construction activity is picking up and competition for Marbella's scarce land resources is heating up, which is a very concrete indication of where the market is at.
To download a copy of the full report please click here.