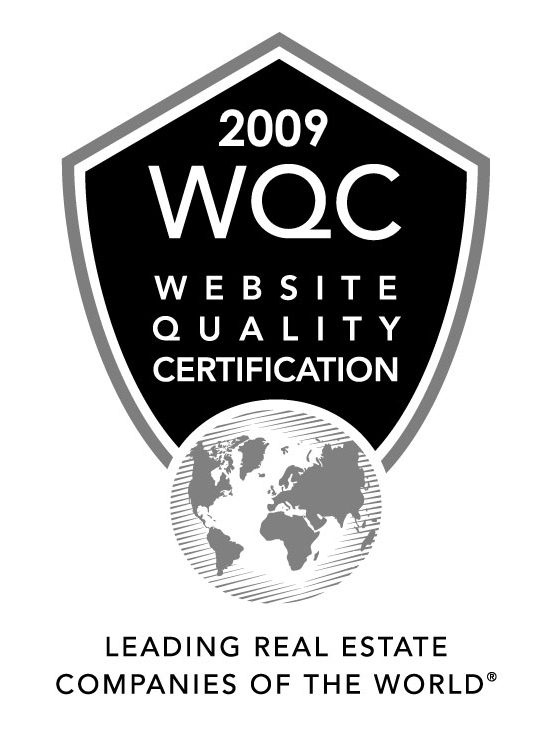 At Diana Morales Properties we are proud to announce that we have earned the Website Quality Certification (WQC), presented by Leading Real Estate Companies of the World ® to member companies that have demonstrated excellence in website design, functionality and execution. This designation signifies excellence in corporate website.

Every aspect of our site, www.dmproperties.com, was reviewed to ensure exacting standards were met in eight key areas, ranging from design and content to human interactivity to search engine optimization. The WQC was introduced in 2009 to recognize and encourage superior websites among Leading Real Estate Companies of the World's 600 member firms. Diana Morales Properties is one of 64 initial applicants to earn the designation.
"A real estate company's website plays an increasingly significant role with today's consumers, who often go there first when considering buying or selling a home. It is thus critical to use this Internet medium to attract and engage consumers in a meaningful way," said Pam O'Connor, president/CEO of Leading Real Estate Companies of the World®.
About Leading Real Estate Companies of the World ®
Leading Real Estate Companies of the World® (www.LeadingRE.com) is a global real estate network comprised of over 600 of the best-known local and regional real estate firms. With nearly 5,000 offices and 150,000 sales associates in the United States and 35 countries abroad, LeadingRE affiliates sell almost $300 billion in home sales, representing nearly one million transactions annually. The network has #1 marketshare in more of the top 88 U.S. markets than any national brand, representing a powerful force in American real estate.