What makes a classic Marbella golf property?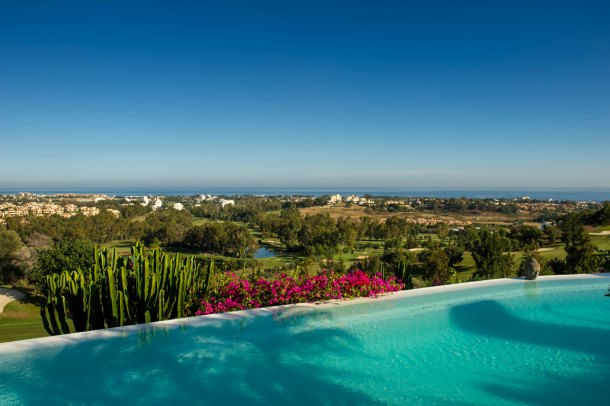 The golf property is a classic feature of Marbella, an iconic element both of its real estate and its lifestyle – but what makes a classic Marbella golf property?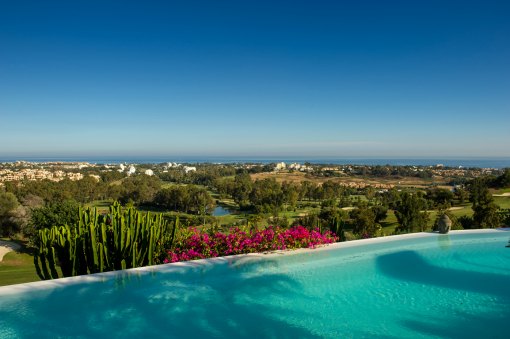 It is a natural assumption to presume that a golf property should border an actual golf course, but although this is the most classic example that fits the definition of a golf property, in practice many such homes can also be found simply near a golf club. The main characteristic is therefore not just to line a fairway but above all to overlook a course as its green parkland landscape meanders through the landscape. To live within close proximity of such a feature adds an understandable quality of life and value to real estate, ensuring beautiful views, space, exclusivity and of course easy access for lovers of the sport.
But naturally you needn't even be a golfer to desire a property that lines or overlooks a golf course, enjoys the ambience and amenities of a golf club, and the social hub that it often forms. In Marbella such properties are most typically villas, but there are also many luxurious apartment complexes that border or look out upon one or more verdant courses.
Peace, tranquillity, nature and the gentle coming and going of golfers is the backdrop against which those who own golf properties lead their lives, often enjoying a marvellous combination of golf, mountain and sea views.
Though treasured for their peaceful, leafy environments, golf homes also offer the proximity of an often-lively clubhouse complete with stylish restaurants, bars and lounge areas ideal for meeting up with friends. Many even have hairdressers, gyms with fitness instructors, pro shops and in some cases private spas, not to mention conferencing facilities and meeting rooms for social groups and gatherings. Moreover, golf clubs often have a full schedule of events and a bubbly social scene of their own, with a role that can extend far beyond the practising of the sport and its accompanying support services alone.
Marbella is a classic golf property town, and DM Properties is a specialist in luxury homes in the finest areas, so we would be very happy to provide more information about a wide variety of stunning golf real estate near the most sought-after clubs.