It sounds like one of those headline-grabbing titles but it is entirely true – over the past five years foreign investment in Spanish real estate has doubled!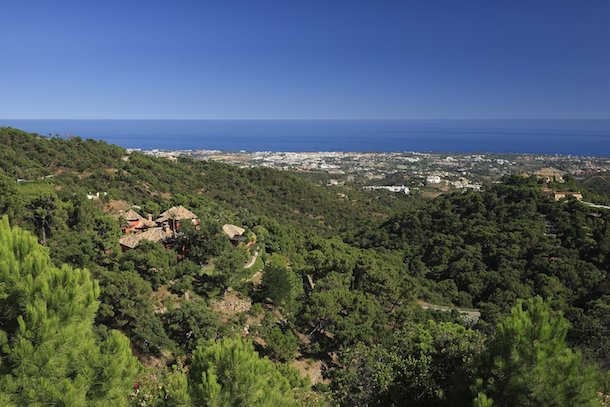 Rising from slow beginnings at the height of the international recession and financial crisis, foreign investment in Spanish property – both personal and by large institutional funds – has continued to gather pace since 2009, when it stood at €3.5 billion.
The Spanish housing market is performing evenly across this large country with its definite submarkets – with the main urban centres and luxury coastal regions such as the Balearic Islands and the Costa del Sol far outperforming other areas. So the fact that overall foreign real estate investment in Spain reached over €6.5 billion in 2013 is largely thanks to the strong demand for land, individual homes and entire developments, and also commercial real estate opportunities.
What's more, the process is still speeding up, with prices and conditions still attractive to both private homebuyers and larger investment funds, and mortgage lending making a gradual comeback too. This year the figure is expected to reach €7 billion – which represents an increase of 15% on the previous year – and similar growth is projected for 2015.
Where private interest is still largely focused on cash buyers from such regions as Scandinavia, Russia and also the British Isles and Middle Eastern countries, Chinese and American investors are particularly keen on commercial and retail property in the large cities. Meanwhile, funds from across Europe and indeed the US are showing a true appetite for projects in areas such as Marbella. The Americans have returned to the region in force, and in addition to the acquisition of Sotogrande S.L. by US-based fund Cerberus, others have been involved in land banking, the purchase and development of apartment complexes and even the wholesale take-over of large chunks of bank-held stock across the various Costas.
This rising international demand for Spanish real estate signals not only the strong recovery – particularly in prime areas – of the property market, but also indicates confidence in their future growth potential. A stabilising financial sector, growing national economy, a booming tourist industry and the early signs of new construction activity all point to a positive, mature growth cycle whose slopes we have already begun to ascend – making this a very interesting time for homebuyers and investors in the real estate of areas such as Marbella.