Compared to other countries in Europe, Spain provides the highest standard of living for the least cost, a factor that is of important consideration for many retirees looking to live in the sun. Add factors such as property choice, social life, health care facilities and a lively, fascinating culture, and it becomes clear why Spain is the most popular place to retire in Europe.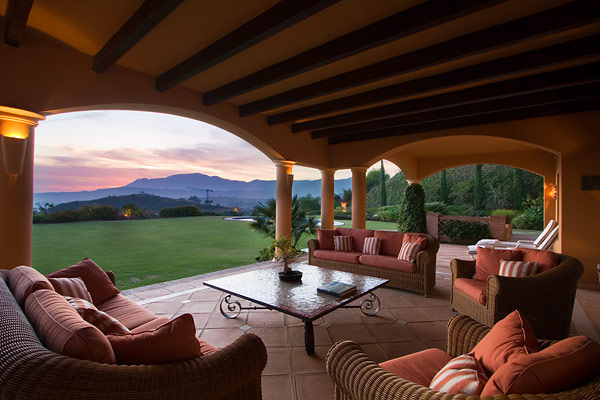 Cost of Living
A retired couple can live comfortably in Spain on Northern European pensions with a cost of living still below that of their home country. Food, for instance, is far cheaper than in a lot of European countries, as are such things as dining out, socialising and rates and taxes.
Social Life
Alive with famously sociable locals and an active expat community, the areas that most people retire to offer a great deal of socialising opportunities, be it at local golf and sports clubs, charity and cultural organisations or merely by partaking of the country's many fiesta events and excellent café society and nightlife culture.
Healthy living
With a climate and scenery made for a wide range of sports, from golf and tennis to sailing, scuba diving, cycling, hiking and yoga, most of Spain lends itself to outdoor activities like no other. There is something to appeal to all tastes and abilities, be it intense exercise or a lively clubhouse scene you're after. Combined with sunshine and a healthy Mediterranean diet, this outdoor activity is just what the doctor ordered to keep body and mind young.
Climate
Of course climate is a major factor when you decide to retire abroad. Who wants to spend their retirement years looking out of the window at the pouring rain? Sunshine, warm temperatures and getting out and about in the clean, fresh air beats being stuck inside because of the weather. Most of all, it opens the doors to a very varied way of life.
Healthcare
The healthcare system in Spain has been acclaimed as one of the best in the world according to the World Health Organisation. It is free for most retirees, if they are entitled to free healthcare in their own country (do check your own entitlement). In addition, the cost of medication is cheaper in Spain than in most parts of Europe, which is important for those with long-term conditions.
As one of the sunniest, most sociable, healthiest, affordable and culturally fascinating parts of Europe, Spain ranks quite understandably as the place where most Europeans would like to retire to.