On Friday 10 April Estepona's new Teatro Auditorio Felipe VI hosted the inaugural DOM3 forum focused on excellence and growth in Marbella's luxury residential sector.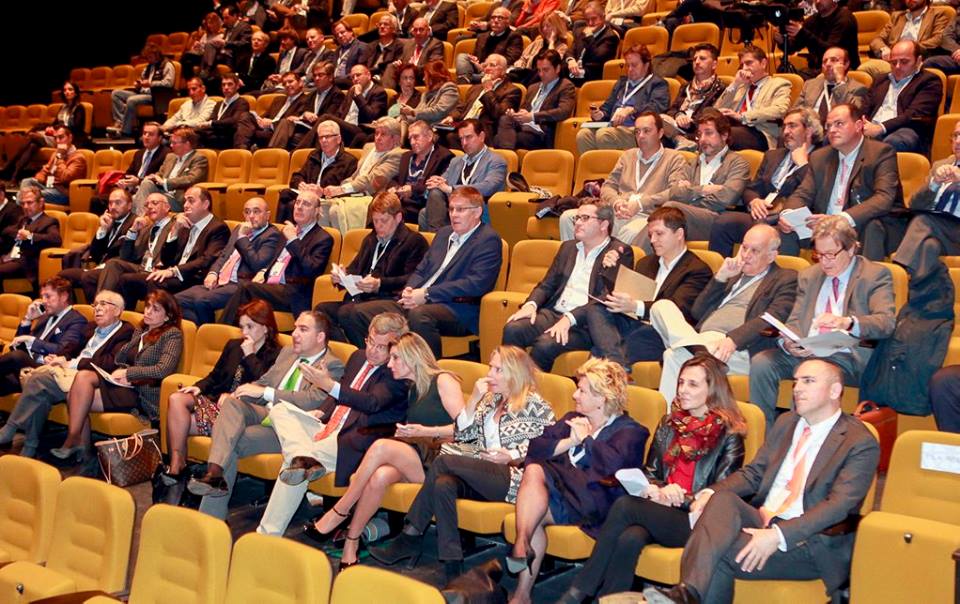 The purpose of the forum conceived and organised by DOM3 was to create a platform for the exchange of information and ideas on topics relating to the continued growth and development of the region that is called the Golden Triangle: Marbella, Benahavis and Estepona.
In doing so, the organisation brought into life to promote excellence in luxury residential tourism in Marbella, also wanted to open a discussion about the type and quality of the growth this region will be pursuing in the coming years, its architectural, social, economic, environmental and aesthetic evolution, and the continuous improvement of standards of service and infrastructure.
Among those presenting and participating in front of a large gathering of architects, town planners, financial and legal professionals, academics, businesspeople, property developers and members of the real estate sector were the mayor of Estepona, José Carlos Villanueva, the director general of Turespaña, Marta Blanco, as well as members of local and regional government. These were added to with industry professionals from the fields of real estate, architecture, consumer research, the media and the legal profession.
Whilst reviewing highly positive current trends in visitor numbers to the Marbella area, property transactions and other indicators that build on the appeal of this region, the speakers also paid attention to those things that still require further attention.
Much has been done and is being done to further develop infrastructure and beautify the immediate Marbella area, but the message was clear – we mustn't rest on our laurels but continue to work hard to improve roads, customer service, value, add facilities and establish a legal and fiscal code that is clear, efficient and attractive to foreign investors. Naturally planning guidelines were included in what has become a highly engaging and heartfelt discussion about the future of the region and its desire not just to improve and evolve in a fast-moving age, but also to protect that which makes Marbella special.
As a founding member of DOM3 and a company with a long history in Marbella, DM Properties shares this passion for quality, responsible development and the nurturing of the Marbella brand, and we are proud to have been part of an event that brings together important members of the public and private sectors, towards the furthering of exactly these goals.