A significant number of the people who come to live in Marbella arrive with their families, which may include children from a range of ages. Our children's education is very important and, of course, one of the first questions clients with children ask us when they're looking for a property is "what are the schools like?"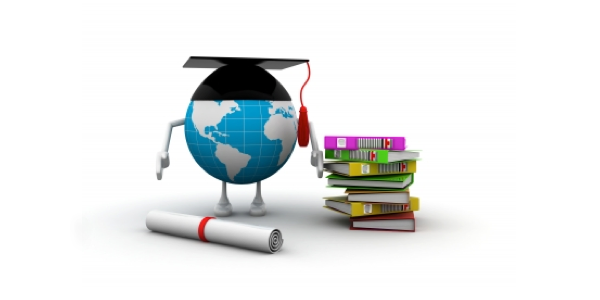 Fortunately the educational provision in the greater Marbella area is extremely good and offers parents a wide range of choices. Some may worry that children will eventually lose touch with their home culture, but this too is provided for through schools for specific nationalities, if that is the parental preference.
A recent report on the best schools in Spain stated that 13 of them are within the province of Malaga, which ranks third in the list, after Madrid and Barcelona. As a matter of fact, 6 of these schools are in Marbella.
For example, the Swedish School off the Golden Mile provides education for up to 12 year olds, with distance learning available for older children; this allows them to keep in touch with the Swedish education system, culture and language while living in Spain. The German School is a well-established and highly respected school in Elviria, and both colleges have specially built premises with excellent sports facilities.
Parents who are looking for an international school where their children can mix with various nationalities can choose from Swans, Aloha and The English International College, as well as the British Laude San Pedro. These schools have been established in Marbella for some time and have proven academic records with students regularly going on to top universities worldwide. The new Atalaya Colegio Bilingue near Benahavis is a recent addition to the coast, and this newly built school promises to provide an excellent prospectus that makes use of all the latest technologies.
The aforementioned schools accept children from kindergarten to age 18, but if you want your child to start in a small prep school, or one dedicated to a specific educational philosophy such as Montessori, then the Marbella Montessori school, Calpe or British School Marbella are just three of the choices. Parents will also find that there is a good selection of bilingual nurseries throughout the Marbella area.
If you prefer to immerse your child in the Spanish system, then you can either opt to send them to a state run school or enroll them at a private Spanish school such as Colegio San Jose in both San Pedro Alcántara and Estepona.
Like wise Colegio Las Chapas in Marbella offers a mixed first grade with girls continuing to university level and boys moving to Ecos School in Elviria. Ecos sees sports activity as a key element to a student's comprehensive development, running sport schools that count with different federated teams in football, basketball and volleyball to regional competition levels. Both Las Chapas Colegio and Ecos are Spanish private schools, as well as Alboran College; another top private Spanish School in Marbella for three to 18 years old.
Parents who may be afraid that they will have difficulty providing their children with a good education in Marbella needn't worry any more. Marbella takes children's education as seriously as parents do, ensuring that this isn't only a great place to grow up, but also to learn.