When you think of the foreign property buyers and residents of Marbella and the Costa del Sol a lot of nationalities come to mind, including the British, Scandinavians, Dutch, Germans, Russians and those from the Middle East, yet American property investors usually don't feature on the list.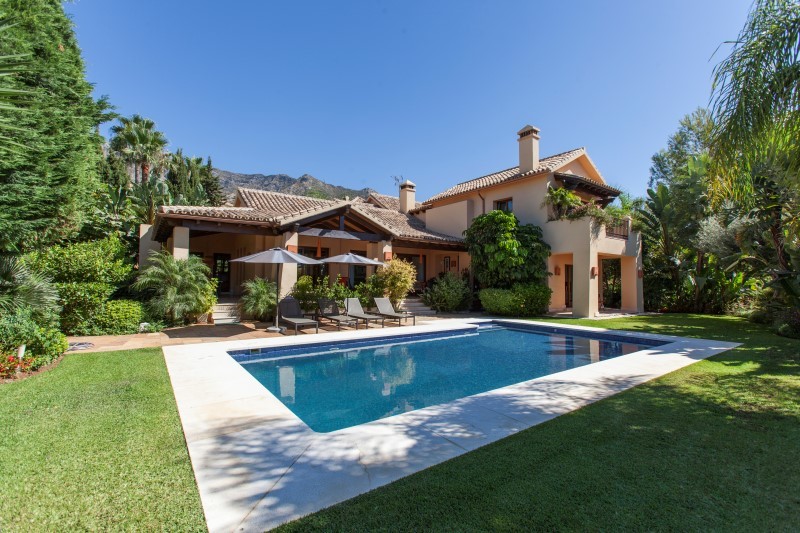 We therefore do not really associate this part of the world with Americans, who tend to prefer the bright lights of Paris, London, Rome and Madrid when in Europe. And yet, the further back you go the stronger the link is, with Hollywood stars and American tycoons playing a central role in the making of Marbella's early glamour and allure.
With the 1960s came another type of American visitor to Marbella – those young hippies and travellers adventurous or prosperous enough to venture off the beaten track and to the south coast of Spain. It was often part of a route that lead across the Straits to Morocco, where many sought exotic adventure and a sense of exploration and discovery in new surroundings.
Gradually, however, the link between North America and the Costa del Sol faded somewhat as other nationalities rose to dominance. That is not to say there are no Americans here; open your eyes to it and you will find there is a sizeable American community in these parts, yet many first came to Spain as students and travellers several years ago, lost their heart to the country and stayed ever since.
The past few years seem to have brought about a new appreciation for this region, as many cruise ship passengers alighted in Málaga to explore the city, visit the country town of Ronda and also found their way to Marbella. The news that Hollywood star George Clooney had bought a villa near Sierra Blanca and visits by the likes of Paris Hilton, Brad Pitt and Angelina Jolie, and of course Michelle Obama some years back, added to this sense of rediscovery on the part of North Americans, and suddenly Marbella is back on the map.
First came news that American investment funds have been buying developments and even entire resorts, as in the case of Sotogrande S.A., and now we're finding more and more evidence of private buyers too. What's more, this process started even before the recent increase in value of the US dollar against the euro, which gives homebuyers, investors and tourists alike a significant increase in their buying power. In response to this increasing demand, the airlines have reacted by offering more connections between our region and the USA, with Delta Airlines now offering direct flights between Málaga and New York.
This should certainly boost an already growing number of US visitors and buyers, and while it may never reach the scale of the British, Scandinavian or even Russian markets, the American reengagement with this area is not only welcome from a commercial aspect, it also enriches an already cosmopolitan area and, above all, it feels like we are welcoming back dear old friends!