The Spanish government has decided to loosen rules surrounding its Golden Visa scheme in a bid to attract more wealthy non-EU nationals to invest in the Spanish property market.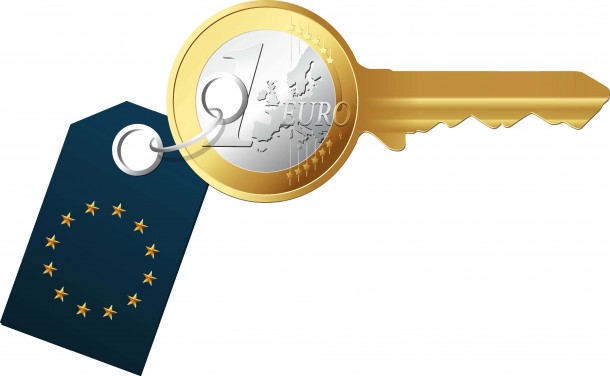 With an aim of enticing investment into Spain, the government decided a few years ago to give the promise of a residency permit, and a path to citizenship in the longer term, to anyone willing to invest at least €500,000 in Spanish property.
In return they were given 'Golden Visas', which included the right to travel through EU Schengen agreement countries for 90 out of every 180 days. The permits were renewable every two years.
High value property on Marbella's Golden Mile
Since being launched in October 2013 around 490 property investors – mainly from Russia, China and the Middle East – have taken advantage of the scheme, spending an estimated €790 million in the country. Many of those are thought to have bought luxury property in exclusive areas of Marbella, such as the Golden Mile, Puerto Banús, Sierra Blanca and Nueva Andalucía, where a surge in demand at the top end of the property sector has been seen over the past year.
But welcome as that has been, the number of investors has been viewed as slightly disappointing when compared with similar schemes in neighbouring Portugal and, a country not so much talked about when looking at property investment, Hungary.
Portugal launched its Golden Visa in 2012 and has since attracted 2,200 foreign investors from outside the EU. Hard figures are more difficult to come by for Hungary, but industry sources say several thousand Chinese took advantage of a similar plan in just a few months last year after heavy promotion in China.
The Spanish government hopes that the new regulations will reduce bureaucracy and increase take up of the Golden Visa option, thus boosting the amount of non-EU capital flowing into Spain's property market.
Spain residency permit valid 5 years
The main changes are that the residency permit will now be valid for five years rather than two, and will include the right to work in Spain. Common law spouses, adult children, parents of the applicant and economic dependents are also covered.
Up until now people already in the country had to leave to apply for the Golden Visa, as did those wishing to renew it. That is no longer the case, as applications and renewals can be submitted in Spain. On top of that a previous requirement that in order to renew the visa the applicant must have visited the country at least once in the previous year has been dropped.
This, taken together with the news that demand for high-end property in Marbella from EU residents continues to increase, means that quality homes should become even more in demand over the coming months.
DM Properties has years of experience in the high-end sector of the property market in Marbella. If you have a quality property to sell in Marbella, we have access to partners Knight Frank's network of 370 offices in 55 countries, giving your home the best possible international exposure. Please contact us and we can discuss your requirements further.