In real estate the primary rule relates to location. This is a truism that applies no matter where you are – whether you are looking for an apartment in London or a villa in Marbella – yet on a local level there are many other factors that play an important role in determining what kind of property people buy and where.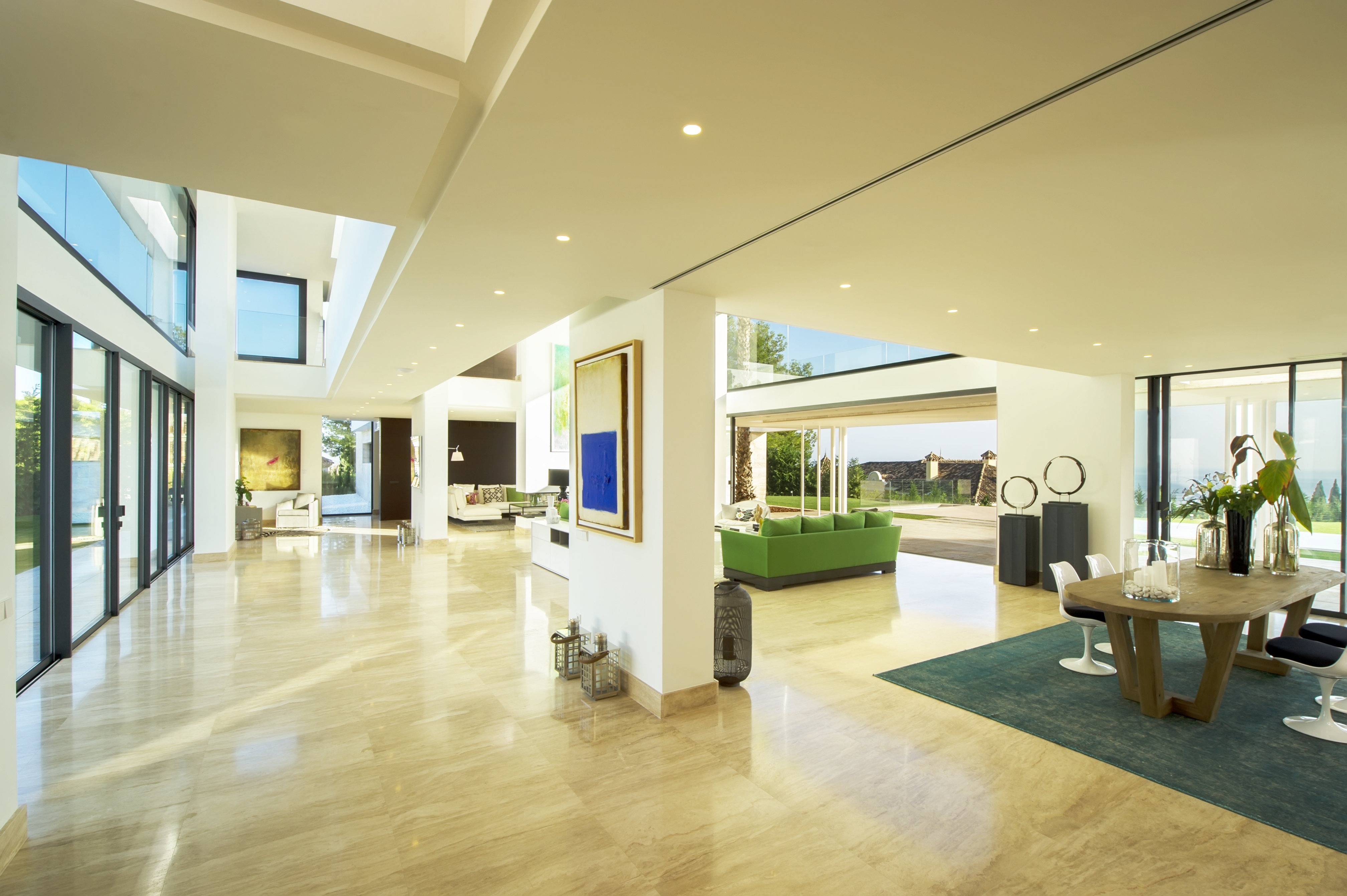 In the case of Marbella apartments and villas, the strongest demand right now is most definitely for new-build homes that provide the latest architectural styles and modern amenities. The latter includes almost by definition such features as quality wood, stone or marble floors, full-length windows that let light and views in, and home automated systems that control everything from lighting and security to entertainment systems and home irrigation.
Many of today's buyers are even more specific than that, knowing exactly what they want from each part of the home. Here are some of the main points we have come across in recent times:
Living areas
The lounge and dining room should ideally be open-plan, allowing for a large, free-flowing living area in which relaxing, watching television, dining and also the kitchen should be one interactive space. However, smart design is highly appreciated by our clients, especially when it makes it possible to close off specific areas at will and create intimate, cosy spaces.
Kitchens
Bringing the kitchen into the living space has also changed the aesthetic styling of kitchens. The result is a simpler, more minimalist design in which the top-end appliances can be removed from view with the press of a button. Finishes are sometimes lacquered, sometimes more earthy, but the kitchen has now become a design statement in its own right.
Bedroom areas
The suite, consisting of a bedroom with an adjoining 'en-suite' bathroom is now de rigueur. Today's bedroom suite should be spacey, bright and sunny, ideally offering such luxuries as a bay window or small lounge, while the bathrooms are increasingly modular and minimalist in appearance, with abundant use of glass, marble and stone.
Outdoor areas
In a climate such as that of Marbella having an ample terrace that is partly covered is a must, and it should easily connect with the living areas to form a lifestyle extension. Today's swimming pools have become sleek and right-angled, with infinity edges that merge with the sea on the horizon, while gardens may be a little smaller than before, but immaculate.
Entertainment zones
One of the areas where home automation systems come into their own is home entertainment. The home cinema and games rooms of a few years ago are being replaced with one large, interactive entertainment and relaxation area, often linked to a bar, modern backlit wine cellar and a private spa with heated indoor pool, sauna and steam bath.
Combine such a home with a good location and attractive modern styling, and you have exactly what the market is demanding right now, be it a Marbella villa or a luxurious beachside apartment. Fortunately, however, tastes vary and there is a wide choice of homes and settings out there for just about everyone.
As specialists in luxury villas in Marbella, Diana Morales Properties has a selection of such top quality homes for sale. Please contact us for more information.