In 2005, a group of 20 prestigious real estate agents from ten countries in Europe came together to form the European Real Estate Network, EREN. Besides the fact that they are long-established and well-respected professional firms that specialise in the upper end of the market, the 20 companies had something else in common; they were all former members of Sotheby's International Realty in Europe.
After years of sharing the fruits of cross-border collaboration, the exchange of information and the benefits of joint involvement in marketing initiatives, they parted company with Sotheby's when its International Realty division was sold by Sotheby's Holdings to franchise specialists Cendant Corporation. When it appeared that the new business concept would reduce the level of exclusivity and that standards would not be maintained, 20 of the European members decided not to compromise on quality and took the initiative to form a prestigious pan-European property network themselves.
"As estate agents dealing with international clients seeking exclusive properties not just in our home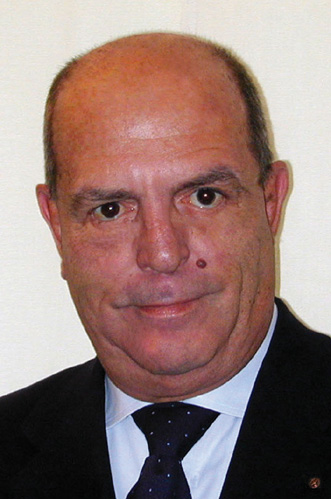 markets but beyond, we had been looking for reliable and reputable international real estate specialists with which to work together," says EREN President Giorgio Viganò, Managing Director of Giorgio Viganò Consulenti Inmobiliari, a leading agency from Milan. Inspired by the success of this interaction, which saw many a small, specialised firm realise rapid and structured growth, and access resources which would have otherwise taken far longer to develop, many of the European agents joined other specialist networks such as RELO (now Leading Real Estate Companies of the World) and Christie's Great Estates, the international luxury real estate division of the world's oldest auction house, in order to expand their horizons further.
Accustomed to giving and expecting the highest standards in service provision, these seasoned real estate companies from across Europe wish to maintain the enviable position built up over many years as respected specialists in the exclusive property market, so when the changes at Sotheby's International Realty marked a change in attitude towards quality, the 20 founder members of EREN decided to continue the excellent framework that had been established, by founding a European real estate network.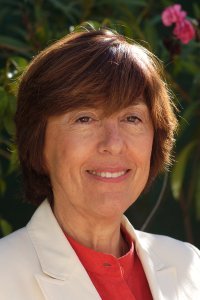 "Affiliations are a long-term investment," says Diana Morales of DM Properties in Marbella. "As members, we have our hands full managing our own individual businesses, yet we are all committed to the continued process of growth and improvement which membership of an organisation like EREN entails. It requires an investment in time and resources, and there is no immediate return, but when you work with good professionals it is always rewarding.
The benefits, therefore, are longer-term, but all the companies involved have been around for some time and are committed to the long term." Involved at various levels of national and international collaboration, the 20 leading boutique brokerage agents, which operate from strategic locations in Europe, still see the need for a pan-European network of agents who can bring their considerable expertise, international contacts and resources together, to the benefit of their clients, be they buyers, sellers, investors or developers of premium residential real estate.
Benefits
"For individual companies, it provides a platform through which to grow beyond local and regional boundaries, and acquire the kind of international profile and contacts, not to mention shared resources, that would otherwise be out of reach," says Giorgio Viganò, who oversaw his firm's affiliation to organisations such as RELO and who played a pivotal role when the decision came to establish EREN. "We met, decided we wanted to continue to be part of an international network, but an exclusive one that was governed by strict adherence to standards and quality control, and produced a letter of intent, which was to form the blueprint for EREN."
The result is an international non-profit organisation of leading real estate firms with the purpose of maintaining and indeed expanding upon the highest levels of service, particularly in relation to brokerage services in luxury residential real estate. "By exchanging information and knowledge, and by bringing together our resources, we are far better equipped to raise our profile, engage in professional training programmes, buy advertising and establish a code of principles, professional ethics and working procedures than an individual firm," adds Diana. "In practice, it has allowed us to establish uniform high-quality standards for the services and marketing of our members, issue technical literature, administrative forms and printed and electronic material, and organise events that provide an important commercial and marketing platform. Naturally, a quality magazine and website form an integral part of this, enabling us to communicate directly with clients and peers alike."
As a growing and developing organisation, there are still regions of Europe that EREN would like to expand into, but potential members are strictly vetted on criteria such as their business philosophy, long-term view, attitude and practices regarding quality control and customer service, and importantly, their longstanding reputation in the market place.
In countries such as Spain, Portugal, the UK, Ireland, Italy, Switzerland, Austria,
and Greece, a network of EREN members already maintains a portfolio of prestigious real estate to meet the exacting demands of a discerning international client base.
For more information on EREN, visit www.europeanrealestate.org
By Michel Cruz. Villae International Magazine. 1st edition 2006.