Starting at the west of Marbella town and covering the beachside and mountainside areas of the N-340 road until Puerto Banus is the stretch called The Golden Mile.
The Golden Mile is one of Marbella's most sought after residential and commercial real estate destinations due to its location right in between the Marbella town centre and Puerto Banus. See avalaible property sales on Marbella's Golden Mile.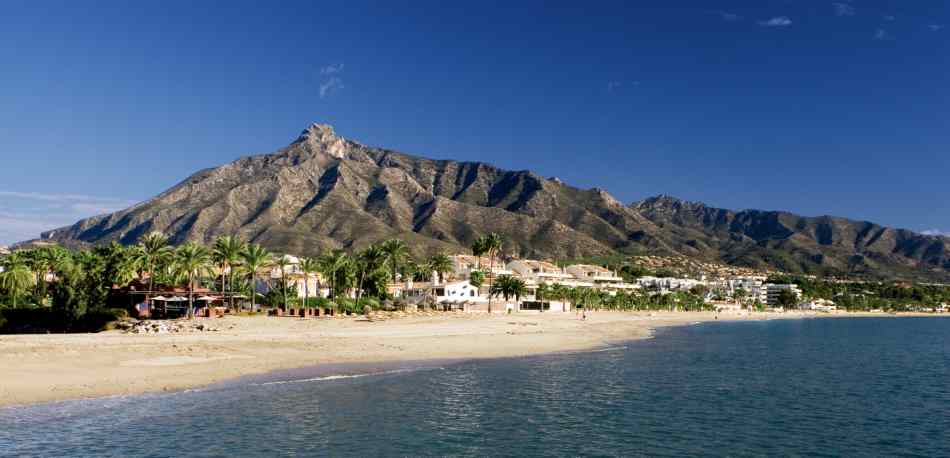 The beachside of the Golden Mile is completely developed and is home to stunning beachfront villas, apartments and townhouses in areas such as Casablanca, Santa Petronila, Santa Margarita, Las Torres, Puente Romano, Los Verdiales or Oasis.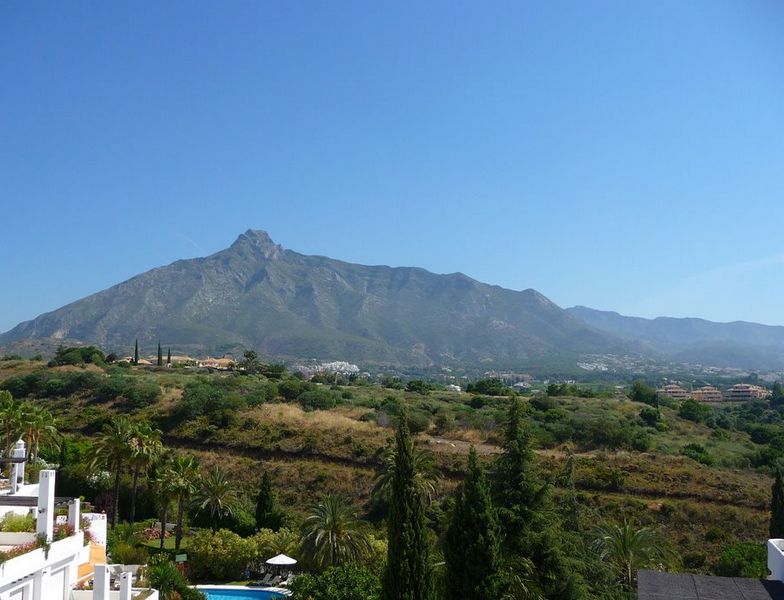 The mountainside part of the Golden Mile offers lovely villas, apartments, townhouses and plots to be developed with stunning coastal views in areas such as Cascada de Camojan, Sierra Blanca, Marbella Hill Club, Las Lomas del Marbella Club, El Vicario, La Carolina, Rocío de Nagueles or Río Verde to name a few.
Originally the term was used to define the areas immediately adjacent to the N-340 road from Marbella to Puerto Banus, including Saudi Arabia's King Fahad's residence, and the Don Pepe, Marbella Club and Puente Romano Hotels. With time the term extended to areas in the hills above Marbella such as Rocio de Nagueles, Sierra Blanca, or Marbella Hill Club.