As more and more buyers seem to want modern and even very avant-garde homes, the look and shape of villas in the area is once again becoming increasingly individualistic and bespoke. In Marbella the modern villas are usually whitewashed with smooth, straight lines, minimalist furnishing and ingenious use of glass that maximises natural light and, of course, the fantastic views.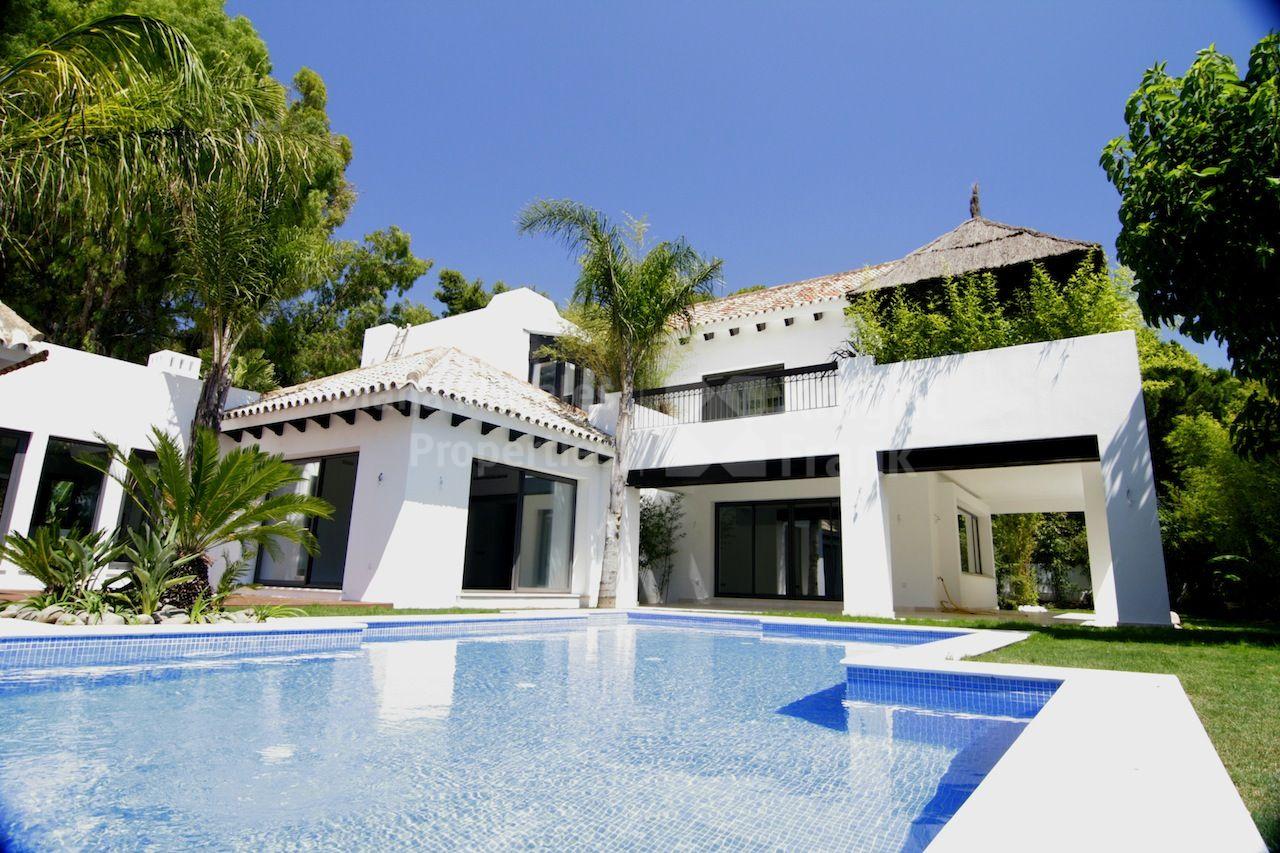 In terms of design, there are various interpretations of modern and contemporary in construction and décor and while not all attempts at modern architecture can be called a success, the movement back towards sleek white homes with large window frontage and irregular forms is creating exteriors that finally match the cool designer kitchens, bathrooms and living spaces of the interior realm.
Below you will find a selection of some modern villas for sale in Marbella and along the Costa del Sol. For more information on other modern villas for sale in Marbella please do not hesitate to contact us.
Read more about the changes in architectural design in Marbella.