Times, tastes and styles may change but the ultimate Marbella home remains a beachfront property. This classic location, location, location truism is as true of Marbella as it is of any other place famous for its seaside setting, and besides the actual proximity and ease of access to the beach it is all about the stunning sea views that come with a frontline beach location.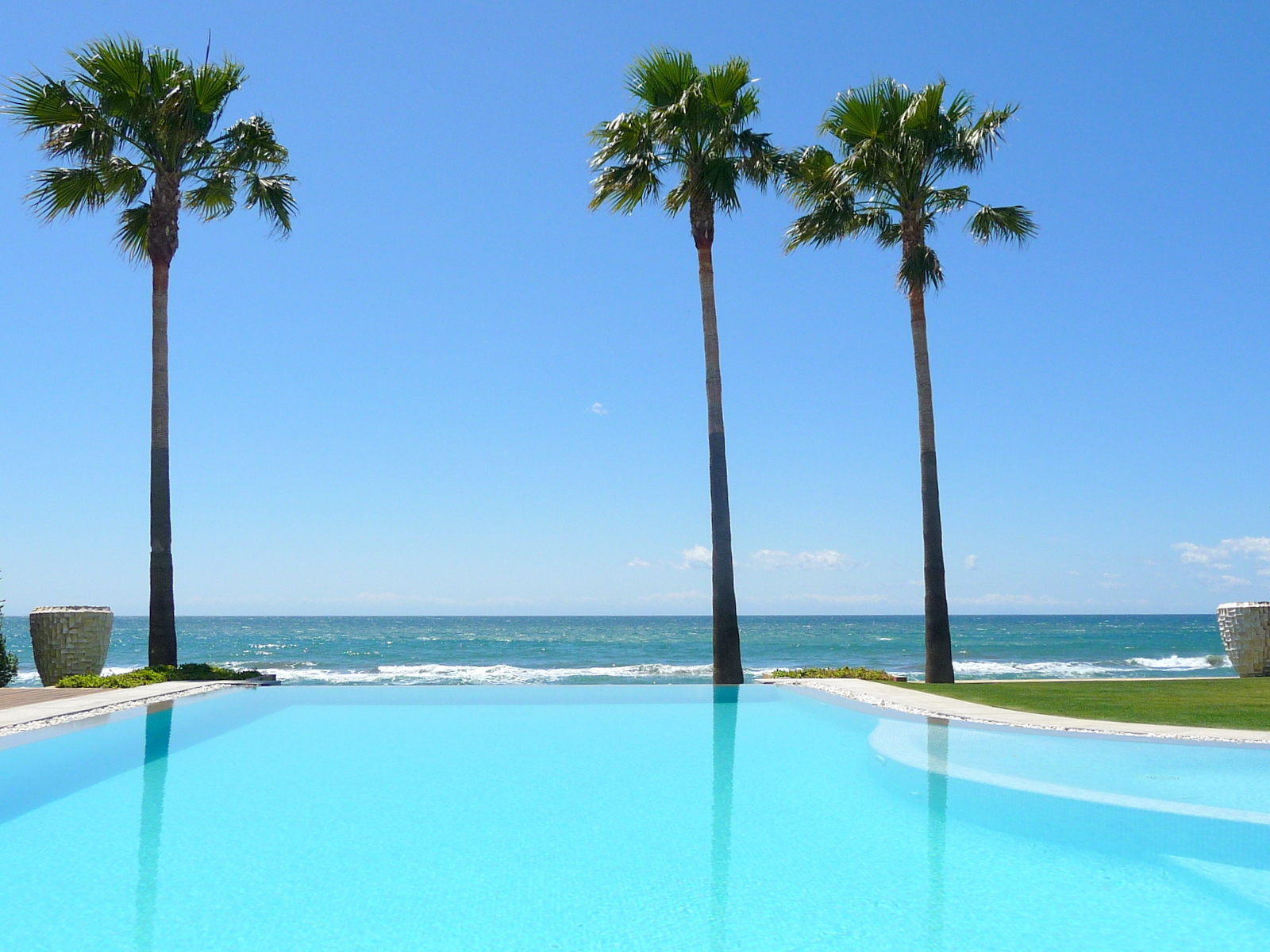 As a glamorous Mediterranean resort town made famous by its beautiful surroundings and enviable climate, Marbella has no shortage of tempting locations and properties covering a wide range of preferences and budgets. These include beachfront apartments either close to the action in downtown Marbella or Puerto Banús, or set amongst green residential areas with views across the sea towards Gibraltar and North Africa.
The latter is actually the most popular, located within the greenery of subtropical gardens. Those seaside properties that lie west of Marbella will primarily enjoy views over the Mediterranean towards Gibraltar and North Africa, while vistas across the bay to Marbella and its curving coastline will be an added bonus for those east of Marbella.
Sea views in Marbella
Such as the panoramas enjoyed from the luxury low-rise apartments cradling the coast in areas such as the Golden Mile, El Embrujo, Guadalmina Baja and the New Golden Mile in the west and Los Monteros, Elviria and Cabopino in the east. Not surprisingly, the sumptuous beachfront villas in these areas, especially at addresses such as the Golden Mile, Los Monteros and Guadalmina Baja, are top of the list when it comes to the real estate hierarchy as they allow you to walk straight from your lawn on to the beach.
Here you pay a premium for a prime seaside location, placing such properties in the top segment, yet there are other ways to enjoy sea views as well. Properties a little further inland are less popular among vacationers and those who visit their summer homes on a sporadic basis, but actually more popular among long-term residents who favour space and tranquillity in combination with easy access to golf courses, shops and other services.
They do not only offer more property for your money, but those homes located on hilly slopes also enjoy sea views from a wide range of different perspectives. A real elevation will furthermore allow you to take in wide swathes of coast in both directions, as is the case in Sierra Blanca, El Madroñal and La Zagaleta. Though very much hill club environments, they feature spectacular views that offer a different way of enjoying the sea.
Also check out our lovely "Sea Views" pinboard at Pinterest for the best beachfront views along the Costa del Sol.