The Málaga region has recently been in the grip of some major new infrastructural projects that form part of a larger and ongoing expansion and improvement of communication links and facilities in the area.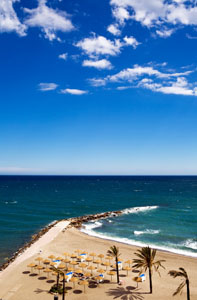 The beautiful new airport terminal is already in use, and while work continues on a series of a new road links and bypasses around Málaga city and Marbella/San Pedro Alcántara, there are also plans on the table that envisage the construction of fast train links and dedicated Rapid Transit Bus lanes along the length of the Costa del Sol. Such plans are aimed at tourists, residents and businesses, and also include the revitalisation of city centres by creating car-free sections designed specifically with pedestrians and cyclists in mind.
The success of such schemes in other cities, including Seville, has inspired the towns along the Costa del Sol to embrace modern approaches to urban development, yet Marbella in particular also plans to make the most of its rather unique set of attributes. An example of this is the extension of the Paseo Marítimo, the seaside boulevard that hugs the coastline and beaches and now extends uninterruptedly from Marbella to San Pedro Alcántara.
A beachside corridor
The 5,5km extension, which was recently completed at a cost of €6 million, links Marbella, Puerto Banús and San Pedro, creating an uninterrupted beachside corridor that is a paradise for walkers, cyclists and joggers. They are joined by rollerbladers and strollers who pause at benches or seek out beaches, seaside restaurants or the open-air terraces that offer views right along the coastline.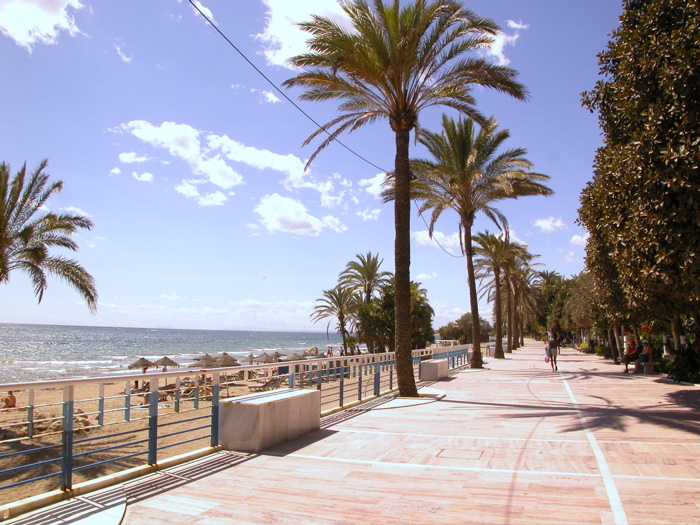 Characterised by a relaxed atmosphere, the coastal walk extends from the seaside promenade in the heart of Marbella – where it is flanked by hotels and restaurants on the one side, and beaches on the other – to more peaceful stretches lined with trendy beach bars, grand villas and resort hotels, as well as some of the most exclusive beach clubs in Europe.
A favourite with people out to exercise and enjoy the sun, the Paseo Marítimo is also a very practical communications route in a very Marbella kind of way.