Architecture that fills the void
In the more than 35 years that Melvin Villarroel worked in Marbella, he built up a reputation second to none that was kick-started by the design of the iconic Puente Romano hotel. His philosophy of spatial design has had a profound influence on the Costa del Sol, with major projects such as Cabo Bermejo/Torre Bermeja, La Alcazaba, Costalita and Almenara having become forever identified with his interpretation of the sensual lines and soft edges of southern Moroccan styles. He brought to Marbella the earthy terracotta tones of exotic places like Ouarzazate, but also introduced its maze of organic detail – always infused with the deep green of nature.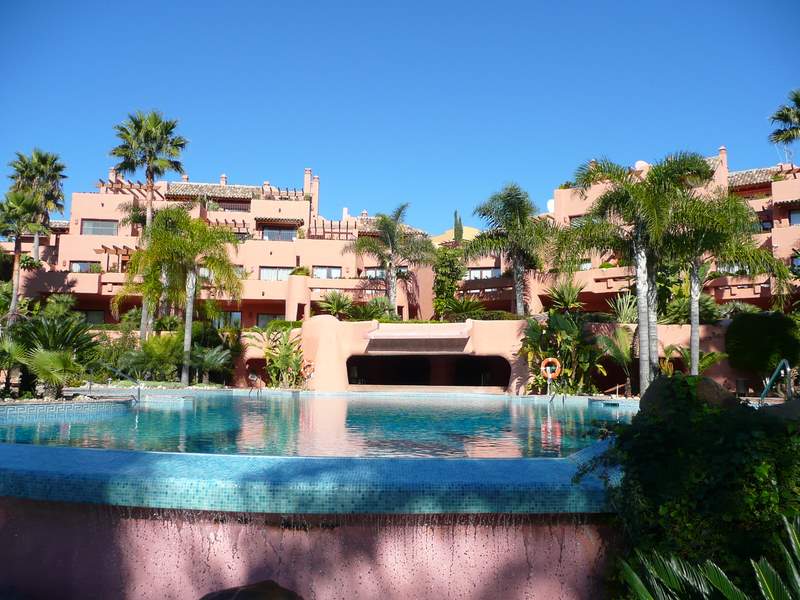 His acceptance of the architect's responsibility in dealing with nature was also very evident in one of his biggest projects, the Grand Hotel Abama. This luxurious five-star resort hotel on the south coast of Tenerife also featured villas, a conference centre, a marina and a 36-hole golf course, yet Villaroël somehow made it look part of the natural environment. It is unusual for an architect to focus almost as much on landscaping and greenery as on the design of the structures he creates, but comments like "we belong to the earth, not the earth to us," are telling of the respectful way Melvin Villarroel engaged with the environment.
His passion for his work was clearly infectious too, for all four of his children have followed in his footsteps, producing a rare architectural dynasty that started in his homeland Bolivia and really took root in Marbella, though his projects extended far beyond the shores of this Mediterranean resort town. Even so, he played a vital role in shaping and personifying Marbella, and in 1994 was honoured by the Town Hall for his role in the beautification of the city.
Such awards reflected his unwavering commitment, while even his commercial success did not detract from his status as a thinking, feeling architect. A philosopher of space and form, Melvin Villarroel was a designer who realised that every building that is constructed has an impact on its immediate environment. Though he passed away in 2010, the undersigned had the pleasure of interviewing him some years before. "Of course an architect is not the only person involved," he said. "He has to satisfy the needs of the client, providing a safe, functional, attractive and cost-effective building that adheres to planning regulations, but in spite of this a good architect can marry such needs with the kind of aesthetics that enriches rather than detracts from an area."
Breaking volumes
A fine example of this is the way in which he dealt with the visual impact of large projects by breaking down volumes with the help of exotic gardens, terracing and irregular levels. "The old masters spoke of the 'sacred laws of architecture', which governed not only structural calculations but also the desired proportions and ratios of built-up area to free space. Modern realities don't always allow for this, but there are lots of creative ways to avoid building large, square tower blocks, whilst achieving the same square meterage. The first one is to soften the angles and add individual styling. Fortunately, Moorish-Andalusian styles lend themselves perfectly to that."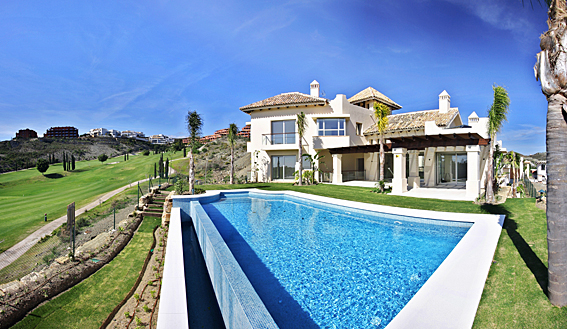 Although he was one of the first local architects to incorporate colours, tropical hardwoods and Polynesian-style thatched roofs into his designs, Villarroel always continued to use traditional Andalusian styles as his point of reference.
Rejecting the notion of an international 'one style fits all', he believed architecture is one of the most tangible expressions of a country or a region's cultural identity, and that it must therefore be at home within the cultural landscape. "Architecture is like music, it helps to define the character of a country, a region or even an individual person, and like music, it can either be a noisy cacophony or a beautiful symphony." Let's hope that these words continue to resonate with new generations of architects.
Author: Michel Cruz