Chicago – (31/10/07) – Luxury Portfolio Fine Property Collection™, the fastest-growing luxury property network with over 200 affiliates, including DM Properties, brought together luxury real estate specialists from around the globe at its first International Symposium Sept. 13-16 at the Las Arenas Hotel in Valencia, Spain. Diana Morales, managing director of DM Properties, was among these elite attendees.
The symposium included speaker presentations, facilitated panel discussions, round table exchanges and networking functions. Additionally, Web tool and online sessions highlighted the advantages of using technology and Web 2.0 to buy and sell properties in today's global market.
Source: Luxury Porfolio.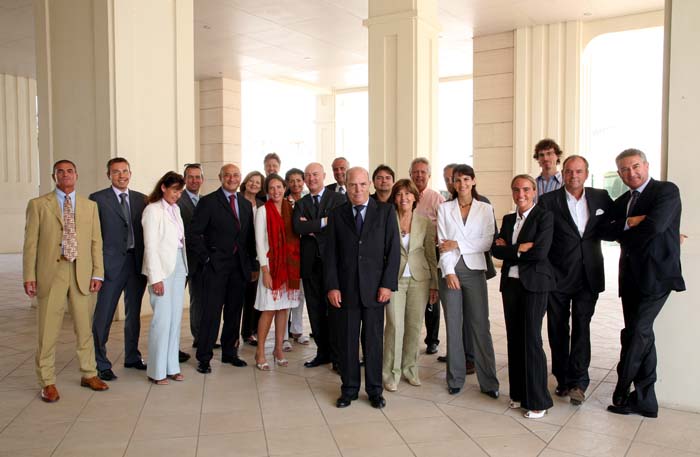 European Real Estate Network (EREN) founding members (which include Diana Morales (front row, fifth from right)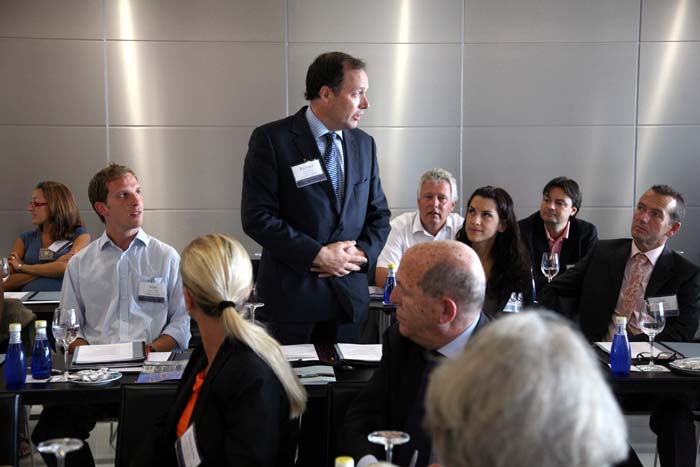 Luxury Portofolio International Symposium atendees