Diana Morales Properties|Knight Frank has a proud tradition as one of the leading real estate agencies in Marbella and a prime specialist in luxury properties in this region. With 30 years of experience in marketing luxury homes and finding buyers the property that they have been searching for, our local knowledge is unequalled, and our international reach hard to match. For this reason we are experts in the finest properties for sale in the best parts of Marbella, and foremost among these are the villas and mansions of La Zagaleta.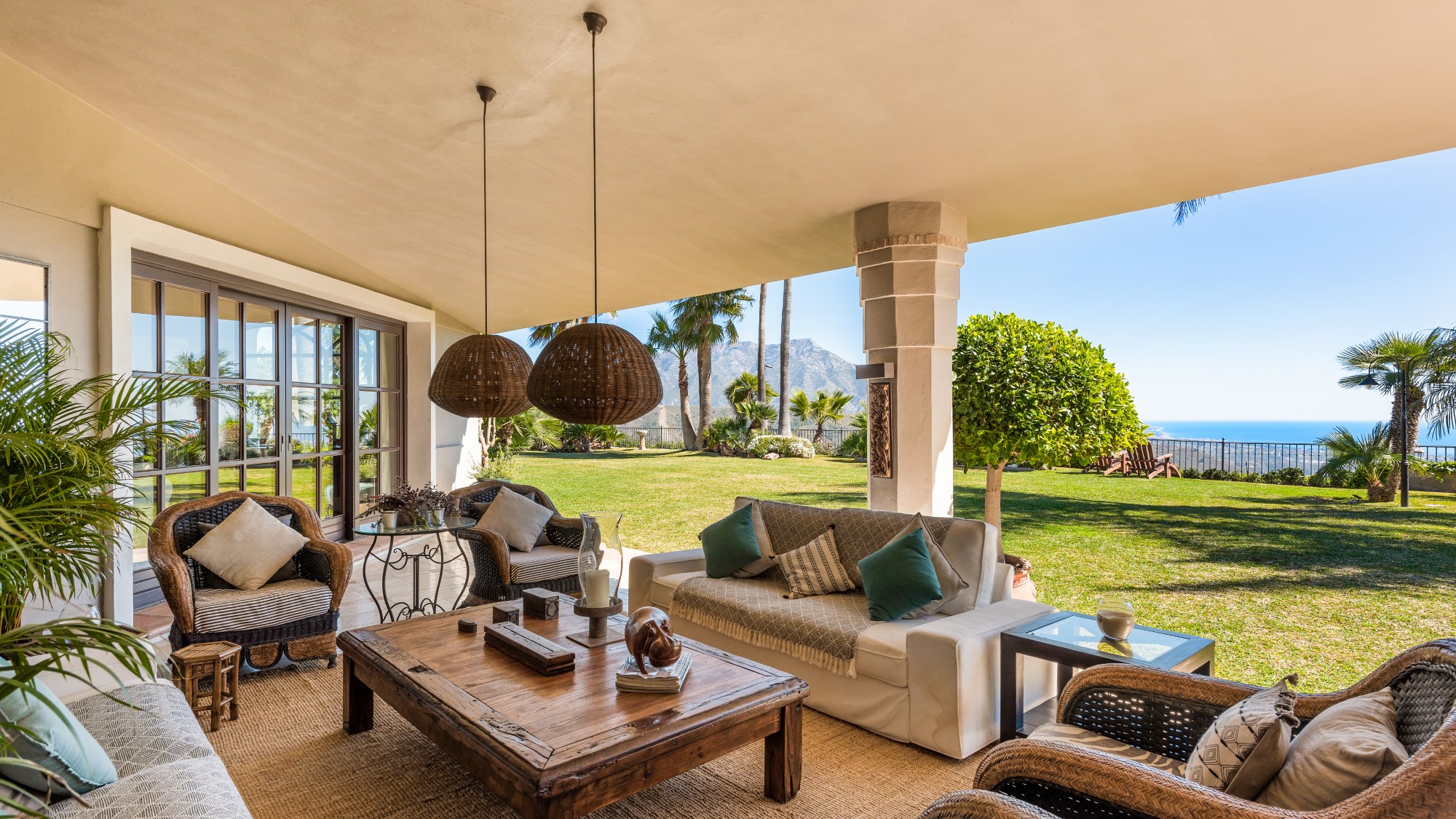 Known as one of the most exclusive country club living environments in Europe, La Zagaleta offers the ultimate in refined luxury, security, privacy, the bountiful natural surroundings of a former hunting estate, and first-class amenities. The latter include two beautifully manicured golf courses, each with a luxurious clubhouse, an elegant riding centre, racquet club, concierge services and 24-hour security, all in a verdant hillside oasis within ten minutes of Marbella and the Mediterranean coastline that Zagaleta's opulent properties overlook.
The choice of homes in this most select of living environments is varied, although every one of the properties in La Zagaleta is spacious and luxurious the architectural styles, layouts, orientation, amenities and individual features vary greatly. All are set on large private grounds that ensure optimal freedom, space and privacy. They feature grand villas enveloped in the greenery of their lush gardens, and these surrounded by a personal perimeter of natural land that forms part of a reserve where deer, rabbits and birds roam freely.
Within ten minutes of the fashion, fine dining, nightlife, beach clubs and spa resorts of Marbella there is a private domain reserved entirely for residents and their guests that creates a five-star deluxe setting in which to live and visit. The villas range from modern to Mediterranean style, avant-garde and more traditional, with luxuries that include private spas, sports facilities, entertainment areas, guest and staff accommodation, sumptuous gardens, gourmet kitchens, helipads and the last word in style.
Diana Morales Properties|Knight Frank has a prime selection of La Zagaleta villas for sale, so contact us if this is an area you are interested in. Our knowledgeable experts will be pleased to assist with advice and arrange viewings.