La Zagaleta
The guide written by experts for those looking to buy prime property or invest in La Zagaleta, area of Benahavis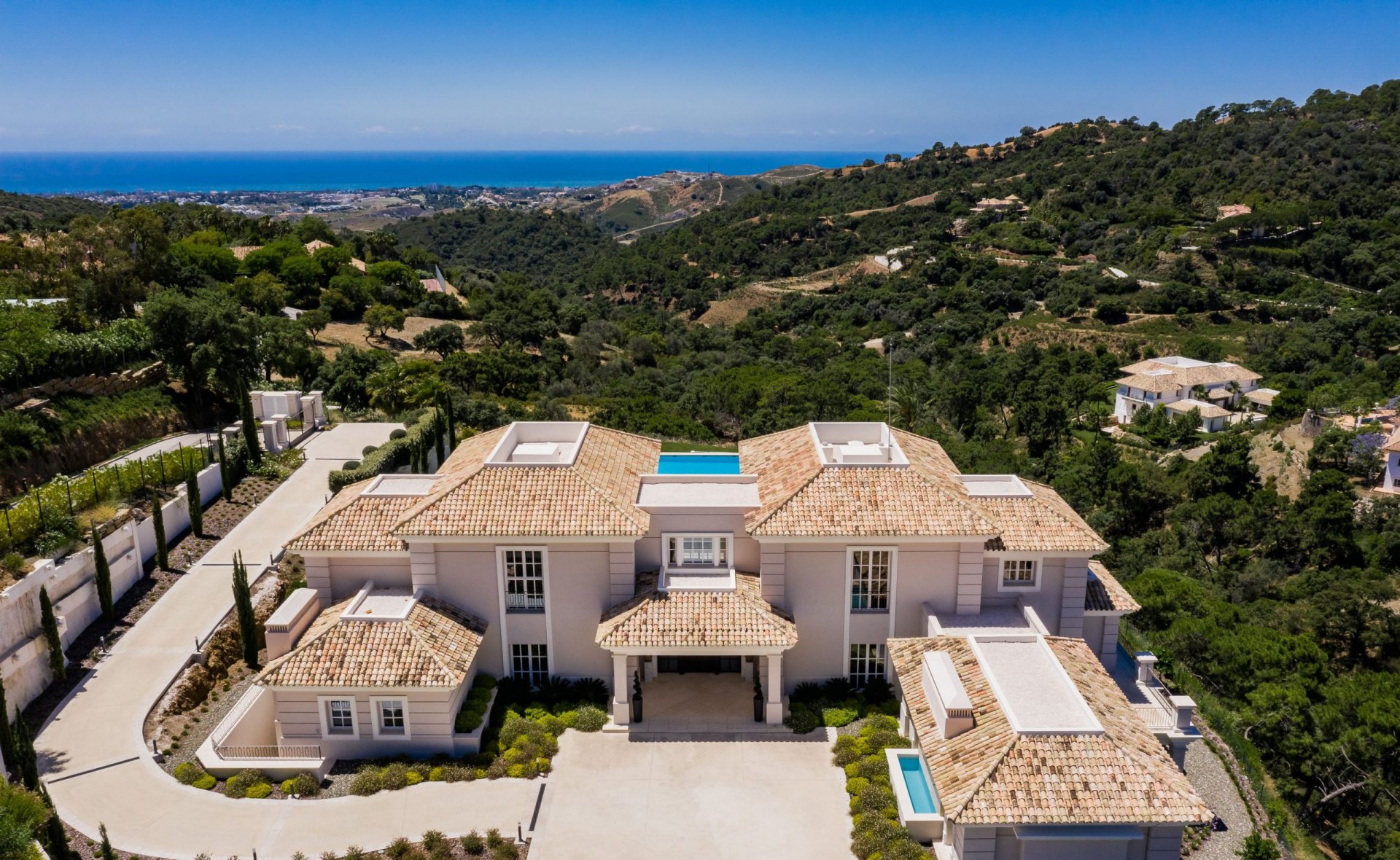 La Zagaleta, World class estate
La Zagaleta Golf & Country Club is one of Europe's most sought-after residential estates and is located in the municipality of Benahavis, Malaga, in one of the most beautiful areas of the Costa del Sol, Spain a short drive to Marbella.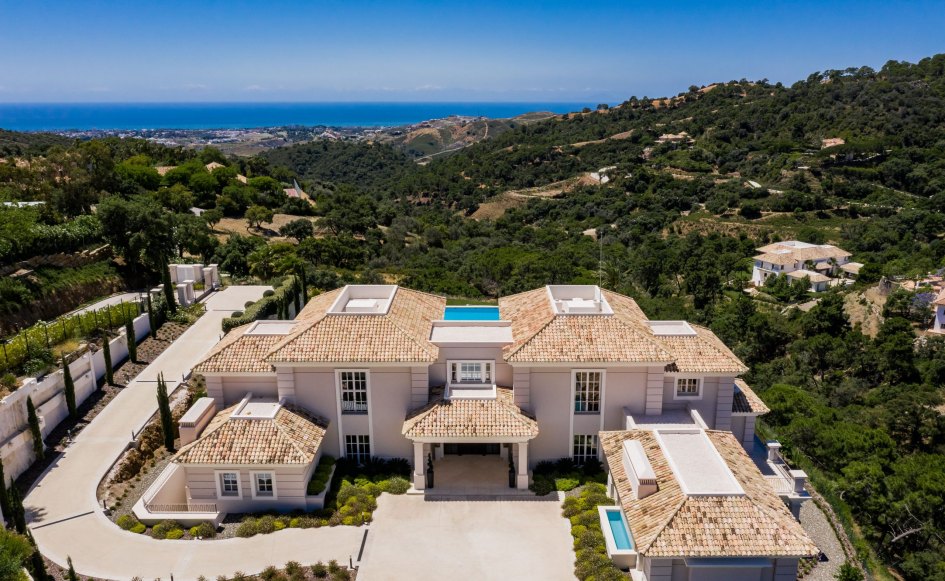 A gated and extremely secure residential community, La Zagaleta Golf & Country Club is set on 900 hectares of gated natural surroundings, guarded by 24h manned security guarding the only two entrances to the Estate. Among its services and facilities are a heliport, equestrian centre and two 18-hole golf courses with two clubhouses and sporting facilities.
The prestigious golfing and residential estate of La Zagaleta was once a hunting estate with royal ties; it had been part of an even greater property acquired by the Roussel family in the 1960's before world-famous businessman and socialite, Adnan Khashoggi, bought it and turned it into his private estate - La Baraka. What was once his family home is now the main Clubhouse.
In 1990, a group of investors led by the late Enrique Pérez Flores bought the land from Khashoggi and commenced a programme of development that many thought was unwise: to build a first-class luxury residential estate of super-luxury villas in the south of Europe, in Spain's Costa del Sol. It was projected at a time when there wasn't even yet a motorway on the coast, and contemporary property speculation was focused on apartment developments. Enrique Pérez Flores had permission to build 3,000 apartments – instead, he concentrated on making the La Zagaleta development into a world-class haven for high net worth individuals, ensuring as a priority that security was thorough from inception.
La Zagaleta is the ideal address for the discerning client who values privacy, security and exclusivity above all, whilst remaining close to everything Marbella has to offer.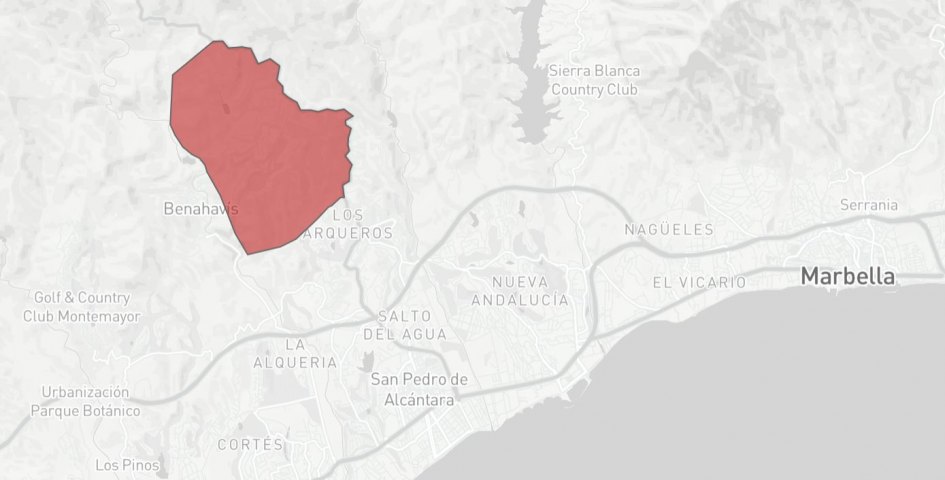 All major towns and villages on the Costa del Sol are within easy road access due to La Zagaleta's easy access to the AP7 highway.
La Zagaleta: Frequently asked questions
Dealing with buyers and sellers of property in La Zagaleta for so many years has allowed our team to absorb a vast amount of information and knowledge about the Behanavis area. This is just a selection of the common questions we receive. Please if you have any questions or issues relating to the La Zagaleta area or the La Zagaleta property market, please do not hesitate to get in touch and we will be happy to update this guide for future reference
Where is La Zagaleta located?
To get to La Zagaleta, come off the N-340 road at San Pedro and onto the A-397 Ronda road and drive 6.4km to get to the South Entrance. A further 3.5km and you arrive at the North Entrance to La Zagaleta. Depending on where your property is located within La Zagaleta, you will use one entrance or the other.
How big is La Zagaleta?
La Zagaleta is 900 hectares with only 420 plots for residential use. This keep the building density low and green areas are predominant. Do to its size, once you have reached the nearest entrance gate (South or North) to your home you may need to add as little as 1 min or as much as 15 min to your total driving time.
How far is La Zagaleta from shops, beaches, Marbella town centre etc?
Depending on which entrance you choose to use in la Zagaleta, distances will slightly vary. Below are distances from La Zagaleta's northern and southern entrances to several places of interest, which in turn may be accessed via the coastal road called the N340 (which as its name suggests runs parallel to the coastline), or the AP7 motorway for which a toll has to be paid.
La Zagaleta north entrance:
La Zagaleta North entrance to the AP7 Highway- 8.1km (9min)
La Zagaleta North Entrance to Puerto Banus (El Corte Ingles department store and supermarket, beaches, beach clubs, banks, shops, dining). – 12.2 KM (14min by car)
La Zagaleta North Entrance to closest supermarket (Opencor)– 6.1km (7min)
La Zagaleta North Entrance to Puente Romano – 15.6km (19min) via the coastal N340 road or 18.6km (18min) via the AP-7 highway.
La Zagaleta North Entrance to Marbella centre – 18.2km (23min) via the coastal N340 road or 20km (20min) via the AP7 highway.
La Zagaleta North Entrance to Malaga Airport – 69.7km (47min) via the AP7 highway.
La Zagaleta south entrance:
La Zagaleta south entrance to the AP7 Highway- 4km (5min).
La Zagaleta south Entrance to Puerto Banus (El Corte Ingles department store and supermarket, beaches, beach clubs, banks, shops, dining). – 8.9km (13min).
La Zagaleta south Entrance to the closest supermarket (Opencor)– 2.5km (3min).
La Zagaleta south Entrance to Puente Romano – 12km (18min) via the coastal N340 road or a quicker 14.9km (14min) via the AP-7 highway.
La Zagaleta south Entrance to Marbella centre – 14.7km (21min) via the N340 coastal road or 16.5km (17min) via the AP7 highway.
La Zagaleta south Entrance to Malaga Airport – 66.1km (42min) via the AP7 highway.
How far is La Zagaleta from the hospital or clinics?
The large public general hospital, the Hospital Costa del Sol is roughly 30 minutes away by car to the east of Marbella City Centre. There are also the private Ochoa Clinic, the Premium Clinic and Quiron Hospital in Marbella City Centre.
How long does it take to get to the airport from La Zagaleta?
Malaga-Costa del Sol Airport is approximately 60 minutes drive from La Zagaleta, with the fastest route being the AP-7 toll road.
Where are the nearest private schools in La Zagaleta?
There are many excellent international schools within a 20- 30 minute drive. The closest one being the Atalaya International School (ages 3 to 18), on the Benahavis road. In San Pedro de Alcantara there is St.George's School (ages 3 to 8), Calpe School (ages 2 to 11) and Laude San Pedro International College (ages 3 to 18).
In Marbella City centre there is Swan's International College – Primary School (for ages 3 to 12). The French International School of Marbella offers the French curriculum for kindergarten and elementary schoolers. Within the Golden Mile is Swan's International College- Secondary School campus. In Nueva Andalucia, there is Aloha College International School, one of the leading English-speaking private schools in Spain.
What does La Zagaleta look like?
La Zagaleta enjoys open views of nature, golf fairways, the coastal area of Marbella and the Mediterranean all the way to North Africa without itself is one of the many strong points La Zagaleta can offer its residents. This privileged enclave is a self-contained haven of peace and exclusivity. The impeccably-maintained natural environment is rich in indigenous plants, trees, flowering species and even such wildlife as deer, Hispanic goat, buck mouflon and pheasant. It is therefore not just the privacy and the quality of its services and properties that makes La Zagaleta one of the most truly exclusive residential areas in Europe.
Who lives in La Zagaleta?
There is a huge mix of nationalities living permanently or owning property within the Estate. It has been very interesting to observe how the buyer profile has changed over the decades since we started selling property in La Zagaleta. Traditionally buyers were second or third home buyers, looking to spend some months each year in the area after retiring. Within the last 8-10 years we have sold properties here to families in their early 30's and 40's, looking to live here permanently and working remotely or travelling on a regular basis to their company headquarters abroad. This has created a very interesting group of residents with a wide variety of backgrounds and cultures. What many of them have in common though is that they are CEO's or high profile businessmen. Just to give you an example, the ex CEO of UBS and Credit Suisse, Oscar Grübel was La Zagaleta's community President just a few years back and it is well known that some of La Zagaleta's residents are or have been the ex mayor of Moscow Yuri Luzhkov, ex Starwood Hotels president Jürgen Bartels, Orange Telecom founder Hans Snook or Philanthropist and ex Co-Treasurer of the Conservative party Lord Stanley Fink.
Can anyone buy in La Zagaleta?
There are no special requirements needed different to those of buying a property anywhere else. La Zagaleta residents like to ensure that there is a tranquil and friendly environment and that community bylaws are always respected, ensuring a pleasant and amicable community feeling.
Safety in La Zagaleta
La Zagaleta is one of the safest places to live on the Costa del Sol, Spain and Europe. The whole estate is fenced and secure, with only two entrances (North and South) with manned and armed 24h security. Guards will request identification from any person entering the estate and will check with owners whether they are expected prior to being allowed in as well as taking down licence plate numbers. Security guards also patrol the whole estate day and night making sure that everything is in perfect order.
Additionally there are a series of gates within the estate, which close after a certain time of the day and have to be opened by guards watching closely via cameras allowing a car to continue its journey along internal roads.
Why buy in La Zagaleta?
The main attraction for clients that purchase a property in La Zagaleta is the fact that it can pretty much be a self-contained environment. Concierge services, mean that you can have your shopping done for you and delivered right to your doorstep, a great family environment at the Club houses, sporting facilities, golf course and heliport all within the safety of a fully gated community with 24 hour security.
Is La Zagaleta child friendly?
Absolutely! Children living in La Zagaleta have access to all the sporting facilities, equestrian centre, golf, hiking trails and everything the Estate has to offer to its residents. Additionally the Club house has a poolside play area and entertainment for children.
Playing Golf in La Zagaleta
La Zagaleta is a golfer's paradise, with two 18-hole golf courses at your doorstep. Offering very different playing experiences, both courses are beautifully integrated into their surroundings.
'The Old Course' is a residents-only 18-hole course with breathtaking views. It was designed in 1991 by Californian architect Bradford Benz and redesigned by Marc Westenborg in 2016. The design and its location within the lush flora of the estate, provides for a very private game while lakes, lush forests and sea views make for a really beautiful and enjoyable experience. Opening hours are 9am to 8pm and the average playing time is 4 hours and 10 minutes. The Old course at La Zagaleta is exclusive to residents and their guests.
'The New Course' – Los Barrancos, is a par-70, 18-hole course designed by Steve Marnoch. Inaugurated in 2005, it blends perfectly into the surrounding nature providing more challenging and dramatic game due to its gradient and natural and manmade obstacles. Opening hours are 9am to 6pm and the average playing time is 4.5 hours
How much is the cost of La Zagaleta Golf and Country Club memberships?
There are different types of additional membership charges for owners who wish to enjoy the sports amenities and services.
We can send you additional info upon request but to give you a general idea:
There are 2 types of family memberships for property owners at La Zagaleta. The joining fees include 3 family members on a vertical line of descent:
Owner membership* (exclusive to La Zagaleta property owners, non transferable and grant voting rights at all General meetings). Price is approximately 90,000€ in joining fee plus a yearly fee for each family member: 11.000€ for the Title Owner Member (including 1000€ credit for the restaurant), 3.500€ for first family member and 750€ for additional member.
Social memberships* (for property owners not interested in using the sporting facilities but with access and right of use of both Club houses and their amenities). 6000€/year with no joining fee.
Additionally, La Zagaleta offers property owners the possibility of trying out the facilities through their Welcome membership which offers a 3-month trial period. During these 3 months, the whole family will enjoy special membership rights of the Country Club without having to pay any joining fee or annual fee (They only pay for what they consume). Welcome members can activate their membership at any time of the year, but once it has been activated it runs non-stop for three straight months.
*membership pricing as per La Zagaleta's 2019 "Membership General Information".
Can I play golf in La Zagaleta without being an owner?
Yes, people not owning property in La Zagaleta can access the Golf and sporting facilities at the estate through the External membership.
External memberships* (full sporting facility access but no voting rights at General meetings, transferable to third parties at market price). Price is approximately 90,000€ in joining fee (which covers 3 family members in vertical line of descent) plus a yearly fee for each family member: 11.000€ for the Title Owner Member (including 1000€ credit for the restaurant), 3.500€ for first family member and 750€ for additional member.
Only 200 external memberships are available.
*membership pricing as per La Zagaleta's 2019 "Membership General Information".
Does La Zagaleta have tennis court facilities?
Yes, the Racquet Club at Zagaleta, located close to the Old Club House, offers residents two tennis courts (one clay and one rubber), as well as a paddle tennis court. Coaching is available for both tennis and paddle tennis players of all ages and levels.
Is there an equestrian centre in La Zagaleta?
Yes. La Zagaleta has a beautiful Equestrian Centre with a mix of pure Arab and Spanish horses, Welsh ponies and Farabella horses. It has 23 stables for horses owned by the Estate as well as for those belonging to owners, four arenas (both indoor and outdoor) for training, dressage and show jumping. The riding club also offers expert coaching for all ages and expertise, including competition level as well as "Breaking In" and "Dressage" training. There are two lounges with fireplaces and changing facilities.
Can I keep my horses in La Zagaleta Equestrian centre?
Yes, if you are an owner of a property in La Zagaleta property and you have an Owner membership. The Owner membership gives you full access to all sporting facilities including the Equestrian centre. A paddock for your horse (subject to availability) will have a monthly cost and include items like food, vaccination and walks.
Can I go hiking inside La Zagaleta?
Yes. There are 4 wonderful trails accessible with a horse, bike or on foot each spanning around 7 km allowing you to explore La Zagaleta's flora and fauna. Guided trail journeys for members and guests are also offered.
Where do residents socialise in La Zagaleta?
The Old Course Clubhouse is the social hub of the Estate, offering over 5,000 m2 of a wide range of entertainment amenities: fine dining restaurant, several bars and lounges, fully equipped events pavilion, meeting and hospitality rooms, organic food gourmet shop, poolside playing areas and Pro Shop.
The New Course Clubhouse overlooks one of the lakes within the estate and offers many of the services of the old one on a smaller scale.
What concierge services are available in La Zagaleta?
La Zagaleta has a dedicated Home & Personal Services department to assist owners with the widest array of services in relation to your home, your personal needs as well as administrative services.
These include things such as gardening and landscaping, housekeeping, pool maintenance, cleaning, periodic home inspections, large and small scale property repairs, grocery shopping, chauffeur/transfer services, personal shopper, personal trainer, beauty services, event planning and execution, medical services, legal advice, accounting services, tax payments, banking and insurance services. All of them, of course, delivered to the highest standards of La Zagaleta.
Are there any other places similar to La Zagaleta in Marbella?
In terms of security, services and facilities, no. Not within the Marbella area.
La Zagaleta is quite a unique place for all the services and facilities it offers, but other areas usually considered as well as La Zagaleta are El Madroñal (for privacy, extensions of land, views and 24 hour security within a gated estate), Sierra Blanca (for its location within the Golden Mile and proximity to Marbella town centre) or Reserva del Alcuzcuz (for its properties with large extensions of land and views).
For those willing to go further along the coast to the west, there is Finca Cortesin, attractive due to its golfing facilities and great quality homes as well as its 5 star hotel and concierge services. La Reserva de Sotogrande is another place which offers golf, excellent sporting facilities, security and concierge services.
Properties for sale in La Zagaleta
In La Zagaleta you will find villas and plots for the most part.
Prices for villas can vary from just under 3 million Euros up to in excess of 20 million Euros. The average price for villas available for sale tends to be in the region of 6 million Euros.
The same goes for plots, where views, terrain characteristics and location within the estate will dictate price, but in general terms we can say that for a plot with very good sea views prices start at 350€ per square metre.
Additionally, there is a small group of townhouses in La Zagaleta. Many people are unaware of them. They are located across the road from the main clubhouse, ranging from 1 to 3 bedrooms, with approximate built surfaces of between 90m2 to 160m2, with and without a private garden. It is quite rare for them to come on the market.
The choice of villas in La Zagaleta is varied, although most properties in La Zagaleta are spacious and luxurious, the architectural styles, layouts, orientation, amenities and individual features vary greatly. All villas are set on large private grounds that ensure optimal space and privacy surrounded by a personal perimeter of natural land that forms part of a natural reserve.
There are both brand-new and second-hand homes, starting at approximately 3 million euro up to over 20 million, depending on location within the Estate, plot size and of course the views – unobstructed panoramic sea views are highly sought-after and valued as well as proximity to one of the two entrances to the Estate.
Many of the second-hand homes have some of the best locations within La Zagaleta, since their owners had the privilege of choosing their spot back when the Estate was created. Some of these homes are still owned by the original owners, some have been re-bought and fully renovated to reflect the modern architecture trend and provide them with the latest technology and features.
Additionally, some of the villas have direct access onto the golf courses making them ideal homes for golfers, who can just hop onto their golf buggy and drive onto the course.
La Zagaleta is currently divided into 10 different areas (sectors) named A to J. The internal avenues and streets are named after famous Spanish painters (Velázquez, Goya, Pablo Picasso…) and composers (Joaquín Albeniz, Andrés Segovia…), with some exceptions (Camino del Rey Leon, del Principado…) and some of the most recent ones in Sector J include Monet, Klimt or Frida Khalo.
In general terms, we can say that the market value of a property located in one sector will differ from that in another sector. For example, if a property is located in sector F we know it will most likely be a property with mountain views only and depending on the part of the sector it's located in, will probably have a northern orientation to make the most out of the views. Sector A1 and A2 for example, are very sought-after, as they are very close to the South entrance to the Estate, making driving time into town and services shorter and properties here will most probably have panoramic sea views with eastern or southern orientation.
Sector H, located closest to the Northern Entrance has generally achieved on average the highest selling prices in recent years. Its elevated position, panoramic views to the coast with a predominant south eastern orientation and proximity to the security entrance increase the value per square metre of property here.
Parts of sectors F, D1, E1, C1 and B1 border the older La Zagaleta golf course so if you're looking to be frontline golf or close to the Club House these are the sectors for you.
Sectors C2, D, F and J are located the farthest away from any of the 2 entrances to the Estate, which increase driving times to/from town and services but on the other hand allow for homes bordering the western most part of the Estate to enjoy unobstructed country views with the utmost privacy.
Sector J remains for the most part unbuilt as it has only been in recent years that La Zagaleta Estate has made plots there available. It will benefit from not only having great coastal views but also views to the Los Barrancos Golf course.
Plot sizes
The minimum plot size in La Zagaleta is 3000m2, although many of the villas enjoy extensions of land and gardens in excess of 20,000m2.
Building volume allowance
The building volume for land in La Zagaleta is 10% of the total plot surface area. There are 8-metre green buffer zones between plots with minimum plot size being 3000m2, as mentioned above. This helps to maintain low density within the Estate and preserve views and the local flora and fauna.
Plots within the newer sectors G and J in Los Barrancos Golf, also have minimum plots of 3000m2 but their building allowance is 25%.
Available plots in La Zagaleta
There are 420 plots in la Zagaleta, of which 250 have been built on (as of May 2021), with a remaining 170 available for further development.
Building costs
In terms of cost price, this will very much depend on the plot characteristics, the quality of materials used, landscaping and a long list of details. But, as a general guide, we would say that for a very high quality home in La Zagaleta you are looking at spending around 4000€-5000€/m2 plus the cost of the land, retaining walls if needed and landscaping.
Community fees in La Zagaleta
Community fees depend on the size of the plot and villa. They can vary between 5000€/year for the smaller properties up to around 20,000€/year for the larger homes.
They include the overall maintenance of the estate, all its streets and avenues, public lighting and 24h security.
Maintenance costs
The average cost of maintaining a villa in La Zagaleta is in the region of 3000€/month, for cleaning, gardening, pool maintenance and inspection and preventative services, if hired directly with the La Zagaleta Service Management office. Final pricing will be dictated by the size of the property of course, but as a general guideline the above would apply.
Alternatively you can hire each service needed separately yourself or choose to have live-in staff to help with the cleaning, garden and pool maintenance and agree on a monthly salary and terms directly with them.
Design and Architecture in La Zagaleta
There are no restrictions in terms of design as long as the following are respected:
Outdoor sporting facilities (such as tennis, paddle tennis, football/basketball courts) are not allowed, to ensure levels of peace and quiet are maintained. Tennis and paddle tennis courts are available to all resident members at the Racquets Club.
In all sectors except sector J, properties must have Arabian roof tiles, which are traditional to Andalusian architecture.
Building height must be maximum 8mts from ground floor to cornice.
Architects of La Zagaleta
Local renowned architects such as father and son Miguel and Diego Tobal, Juan Salvador Schvartzberg, Marcos Sainz, Melvin Villaroel, Rodolfo Baldrich or Ernesto Palanco are responsible for some of La Zagaleta's most stunning properties.
Responsible for designing 110 of the 250 villas in La Zagaleta are Miguel and Diego Tobal of Tobal Arquitectos. From building spacious traditional homes maintaining their Andalusian essence back in the 90's to being commissioned to build uber modern homes in the last 10 years, they have enjoyed seeing and participating first hand in the changes in design of villas in La Zagaleta. "Design trends are a result of a collective state of mind that is ever more influenced by international tastes and the move towards quality of life and sustainability", says Diego Tobal.
Juan Salvador Shvartzberg, who is alone responsible for 46 villas in La Zagaleta, and who comes from a tradition of modern architecture, adds that "what we see in Marbella today is a move away from the vernacular local Andalusian style to minimalist, open plan designs in which glass, flat roofs and strong geometric lines feature prominently, though still retain strong elements of Hispano-Moorish influence and inspiration."
Foreign architects
You can work with an overseas architect in the design, but his/her project must be checked and signed off or slightly modified if needed by a Spanish architect to make sure it's viable and that it adapts to local zoning and building regulations.
Property opportunities in La Zagaleta
There are several properties within La Zagaleta to be considered. Since 2017 there has been a huge demand for very modern architecture and interior designs that many of the more traditional Andalusian style homes have been overlooked. But just as trends come and go, there is a turn of tide again towards a good blend of both, bringing modern technologies into a more traditional styled home.
Moreover, clients looking to buy in La Zagaleta more often than not, demand panoramic sea views and are quick to rule out any properties which offer golf or mountain views. We always highly recommend visiting properties which don't have the sea views but do also benefit from the privacy, peace and quiet that countryside views can offer.
Every now and then, in addition to properties available on the open market, we can also offer properties which are sold privately in La Zagaleta. These are properties which are not openly marketed and are offered to specific qualified clients. Contact us for more information about our Private Sales in La Zagaleta.
Property experts in La Zagaleta
Established in Marbella in 1989, DM Properties - Knight Frank are your local experts for buying and selling property in La Zagaleta. If you want to learn more on any subject related to the area and surrounding locations, as well as the real estate market in La Zagaleta, please do not hesitate to get in touch. Our La Zagaleta property experts, such us Mariano Beristain or Christer Rosen, will do their best to answer any questions you may have.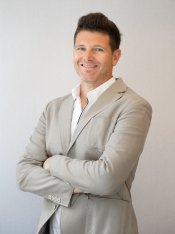 Mariano BeristainSales Director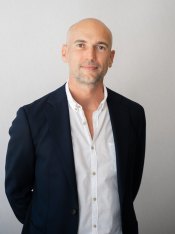 Christer RosenProperty Consultant
Properties in La Zagaleta
Latest articles about La Zagaleta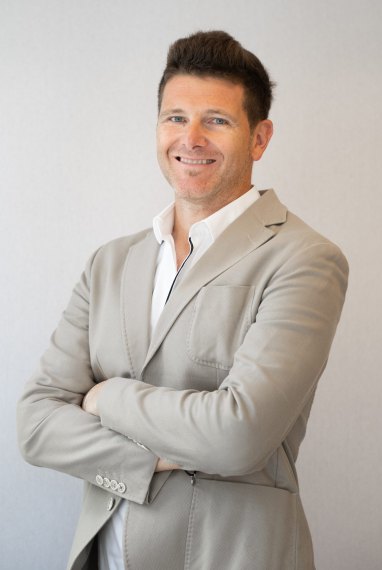 Mariano Beristain Sales Director

Can we help?
Call now, ask via whatsapp or fill the contact form and we will get back to you asap.