Now an established and highly anticipated annual event on the cinematic calendar, the Málaga Film Festival is an important international showcase for Spanish cinema and art. Although it also highlights foreign movies and documentaries, and especially helps to draw attention to talent from lesser-known countries, the week long festival is a natural promotional platform for films made in Spain.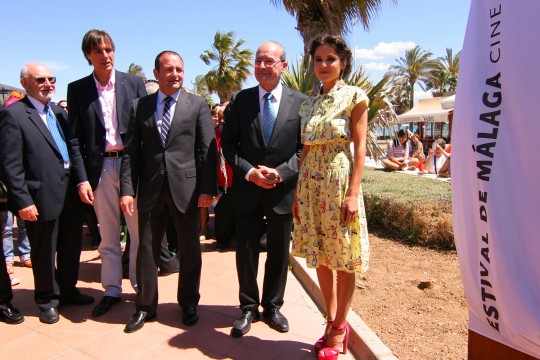 The big star at this year's edition, held from 21-28 April, is Elena Anaya, honoured with the Málaga Sur Award for Lifetime Achievement. Other big names on the national scene include Ángela Molina, María Valverde and Inma Cuesta, alongside some famous faces from across Europe and even attending Hollywood dignitaries. Spanish cinema has come a long way in recent decades, taking over from traditional countries such as Italy and France to become the leading light in European film these past fifteen years.
In spite of the cutbacks in film production investment caused by the financial crisis the country continues to produce creative work that is engaging, entertaining and exportable. The organisers of this year's festival mirrored the prevailing sobriety by offering an event that is less distracted by peripheral factors and once again focuses clearly on bringing together the best of Spanish artistic talent and showing it off to the world.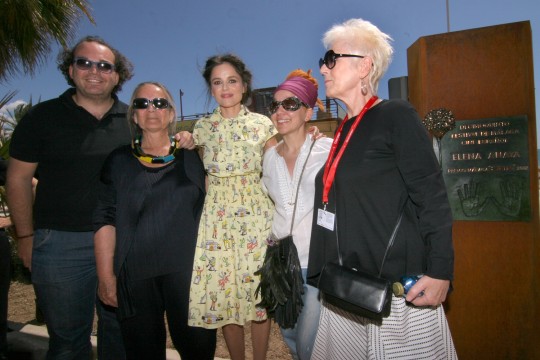 That said, the event has received a very warm welcome from local crowds in Málaga, where strollers on the city's elegant Calle Larios were invited to sit back in recliners and watch 3D movies. There was particular support from youngsters, many of who came out to cheer the stars as they walked the red carpet – this in spite of the fact that the famous Real-Barça football match was being shown live on television. Even if not all of these younger film fans will be following the artistic offering of some of Spain's and the international film community's established and up-and-coming actors and directors, their exposure to quality independent cinema can be seen as a positive trend.
Cultural highlight
The opening film of the festival this year is The Pelayos, by Eduard Cortés, the first in a feast of independent movies including Miel de Naranjas by Imanol Uribe, Les Adieux à la Reine by Benoît Jacquot and Kanimambo. But the Málaga Film Festival is about more than watching great new movies and seeing glamorous stars walk the red carpet. It also offers workshops, meeting, galas and exhibitions that span not only the wonderful Teatro Cervantes, the Teatro Echegaray and the classic Cine Albéniz, but also top-notch museums such as the Museo Carmen Thyssen Málaga, ensuring that the city's finest venues are engaged in the 15th edition of the Málaga Film Festival.