Think of Marbella and you think of the sunny beaches of the Costa del Sol, palm-lined avenues, golf courses and mountain ranges rising up towards the hinterland – yet lakes are not usually part of the visual picture conjured up by marinas, beach clubs and luxurious hotels and homes.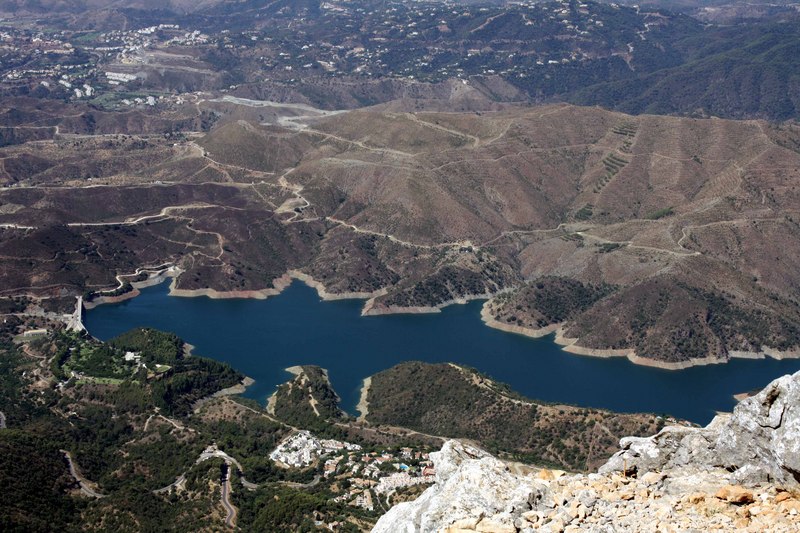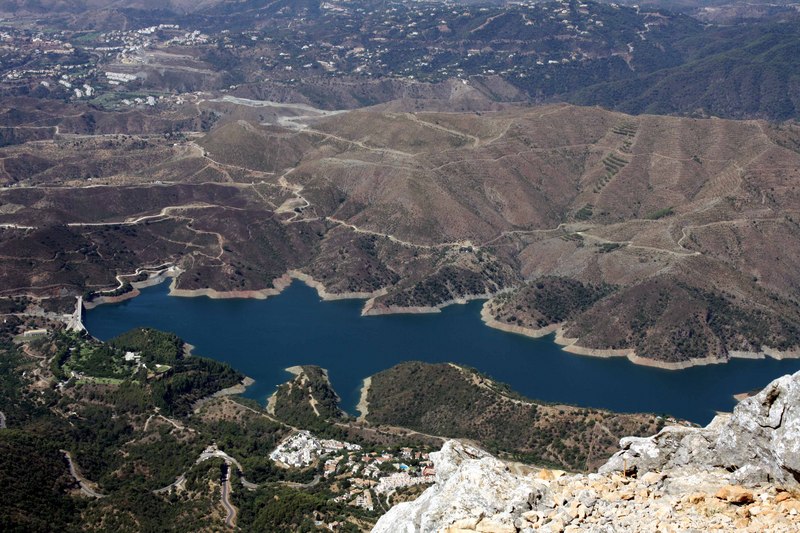 Even so, Marbella is indeed endowed with some lovely lakeside scenery, ranging from pretty little lakes in unexpected locations in the midst of residential areas to the grandest of them all, the reservoir of La Concepción.
Situated just a few kilometres northeast of Puerto Banús, close to where the motorway bypassing Marbella disappears into a short tunnel, this manmade lake stretches northwards towards the pretty white mountain village of Istán. Created by the damming up of the Rio Verde river, the lake measures five kilometres in length and covers an area of 2,14 km2, creating a bona fide lakeland landscape fringed by tall pine-clad hillsides and views of the soaring mountains of the Serranía de Ronda.
The immediate setting is within the Sierra Bermeja, foothills with mountains that rise well over a thousand metres towards the country town of Ronda. Thanks to its positioning on the north-western edge of La Concha, the majestic shell-shaped mountain overlooking Marbella, the lake enjoys a remarkably remote feeling amid open nature and big skies – in spite of the fact that it is barely four kilometres from the sea.
Fed by the rivers Rio Verde, Guadalmina, Guadaiza and Guadalmansa, the primary function of the dammed reservoir is to provide water not just to Marbella but to most of the municipal areas within the Costa del Sol. In fulfilling this function, it has also become an asset of great natural importance and a haven for fish (among them catfish and rainbow trout), birds, amphibians, turtles and otters. Not surprisingly, fishing is a popular activity among those who visit this well-kept secret, while others prefer to take in all that natural beauty and spot eagles hovering in the sky or goats on hillside trails by following canoe routes across this wonderfully jagged-edge lake.
Free of motorised activity, it is a haven of peace, space and natural beauty at a stone's throw from Marbella, Puerto Banús and the Golf Valley – and all the more precious for it!